One Direction: What have they been up to since their split?
As One Direction celebrate 10 years since their formation, Adam White explores what they've done in the years since their 'indefinite hiatus' in 2015, and how skilfully they've kept themselves in the public eye
Friday 24 July 2020 06:19 Comments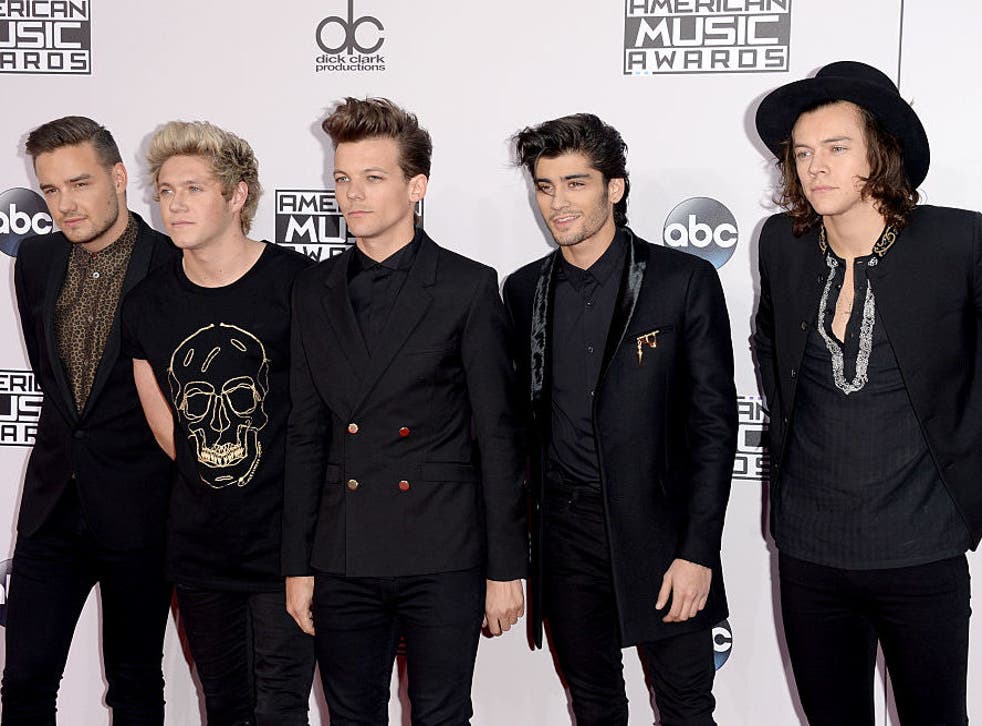 One of the cruellest games to play when confronted by a new boy band is speculating which members will vanish once they split. For every Justin Timberlake, there's a Chris Fitzpatrick – the answer to a collective "who?" mere minutes after NSYNC went their separate ways. Unusually, One Direction didn't have their own Fitzpatrick, each member hanging around in the pop culture ecosystem despite the source of their fame being long extinguished.
This week marks 10 years since floppy haired youths Zayn Malik, Harry Styles, Niall Horan, Louis Tomlinson and Liam Payne were melded together by Simon Cowell to make one sentient scream-inducer on The X Factor. Like all the best pop groups, they flamed out relatively quickly after that. By 2015, Malik had quit the group under vague acrimony with his bandmates, with the rest embarking on an indefinite hiatus soon after.
Their cultural importance lingers, though, in every parting glance of a bottle of Batiste dry shampoo (Harry's favourite) in a Tesco beauty aisle, and the continued interest over the group's sexualities, babies and alternatively brilliant or woeful solo efforts.
To celebrate their rare survival as individual entities still bothering the charts and newspaper front pages worldwide, we've thrown together a rundown of everything they've done after 1D went kaput.
Zayn Malik
The first member to flee the group, Malik's post-boyband career has been simultaneously hyper-visible and entirely anonymous. He was quick to confirm in interviews that he had grown tired of feeling creatively stagnant in One Direction, and his solo material only perpetuated that. Released a year after his departure from the band, debut album Mind of Mine was full of slinky R&B and sex jams. It was well reviewed and produced a few hit singles, even if Malik appeared to retreat from a number of promotional opportunities. He didn't tour the record due to his anxiety, and pulled out of a series of festivals.
His second album, the 29-track Icarus Falls, spoke to his feelings of insecurity and the pressures of fame, and appropriately received minimal promotion from the man himself. Since its release just before Christmas 2018, Malik has largely retreated from the limelight. But the recent news that he is expecting a baby with his girlfriend, supermodel Gigi Hadid, indicates he today has very different priorities.
Harry Styles
There was never any doubt that Styles would emerge as One Direction's biggest solo star. Styles was unusually charismatic from the very beginning, sporting none of the deer-in-the-headlights vacancy that plagued the rest of the group in their early X Factor days. Since the end of One Direction, he's managed to do everything right. There haven't been any scandals, his career detours were immaculately calculated (working with Christopher Nolan on his acting debut, 2017's war movie Dunkirk, was always going to be a success), and his star image has been a clever mix of guarded and open.
Said branding has also been key. Today, Styles embodies a Southern California, "vaguely androgynous but not really" shininess, with lots of wide-legged trousers, bangles and painted nails. If his self-titled debut solo record, released in 2017, was Bowie cosplay, its 2019 follow-up, Fine Line, felt like a delicate honing of what makes him tick.
Louis Tomlinson
Secretly the most interesting member of One Direction, Tomlinson has also been its most open about the personal difficulties left in its wake. It's been partly motivated by actual tragedy – the deaths of his mother and sister, in 2016 and 2019, made minor career uncertainty seem largely unimportant in comparison – but also because he's always seemed the most down-to-earth of the group, too.
Enjoy unlimited access to 70 million ad-free songs and podcasts with Amazon Music Sign up now for a 30-day free trial
Sign up
Since the band's hiatus, Tomlinson has drifted musically, feeling out of place in EDM but finding a more natural home in Oasis-esque soft rock. He's also judged The X Factor, becoming the first 1D member to return to his spiritual home as a doler of advice rather than a receiver. Earlier this month, he confirmed that he had parted ways with SyCo, the record label founded by Simon Cowell, a move indicating his want of even more creative control over his music in the future. Good for him.
Niall Horan
Always the One Direction member seemingly most happy to be there, Horan has remained resolutely upbeat ever since they stopped making music. His solo material has been folky and nicely treacly for the most part, even earning new fans with melancholy ballads, love songs and more exciting trips into Kasabian-style rock.
He's also stayed remarkably low-key as a celebrity, keeping his personal life out of the public eye and avoiding attention-grabbing endorsement deals. Instead, he co-founded his own golf management company, which is unexpected as a pop star extracurricular business but also admittedly impressive.
Liam Payne
Payne's post-One Direction career has been inelegant albeit incredibly entertaining. A year after the group's split, he was dating Cheryl – the same woman who helped discover him as a Bieber-haired 16-year-old in 2010. They had a baby soon after. His music career was less certain. After brief flings with the quickly retired moniker "Big Payno", he released a number of singles to test the waters, from the Timberlake-esque "Strip That Down" to the Fifty Shades Freed theme song "For You".
Then, last Christmas, his debut solo album LP1 was released, a record infamously dubbed "effective contraception" by one critic. It wasn't the best kick-off for Liam Payne: Solo Star, even if he has racked up the most streams of his bandmates, but calling it a career destroyer feels extreme. He's also clearly passionate about music, in a way that's a bit more tangible than some of his former bandmates at least. The only way is up.
Register for free to continue reading
Registration is a free and easy way to support our truly independent journalism
By registering, you will also enjoy limited access to Premium articles, exclusive newsletters, commenting, and virtual events with our leading journalists
Already have an account? sign in
Join our new commenting forum
Join thought-provoking conversations, follow other Independent readers and see their replies