Better to have loved and lost… Whatever happened to the one-hit wonder?
At a time when social media platforms offer open access to artists' lives, it seems as though it's practically impossible for a musician to fade into obscurity, writes Jumi Akinfenwa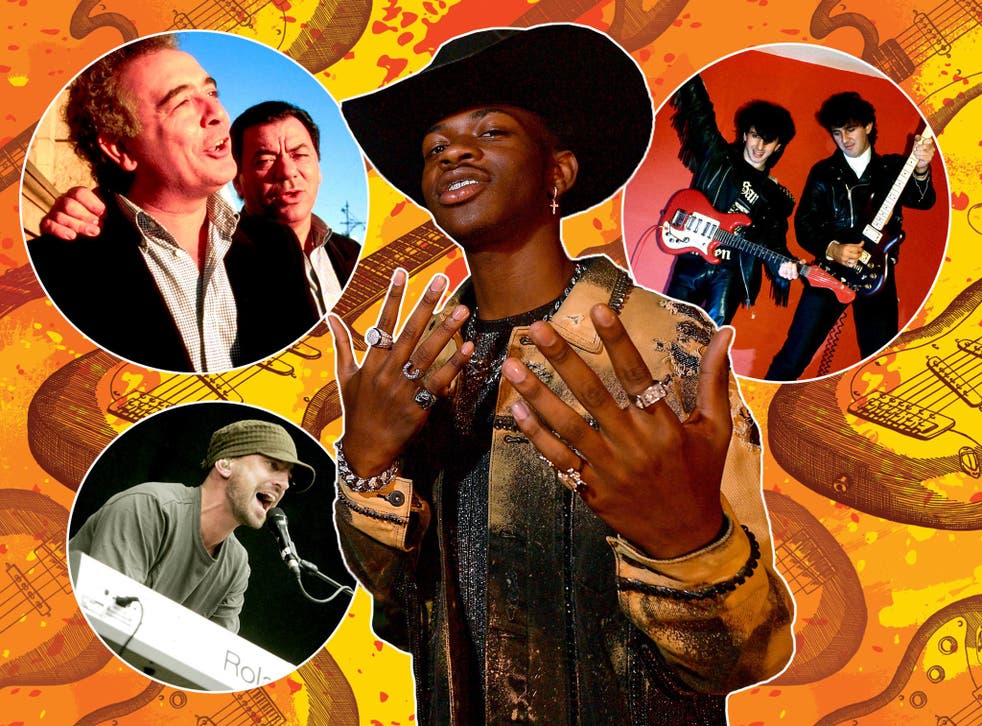 We can all name a handful of songs by artists who were on top of the world one day, and then gone the next. "Macarena". "Tainted Love". "My Sharona". That terrible Crazy Frog song. But can you name any from the past five years? In 2020, the idea of the one-hit wonder doesn't seem to be the same. With social media platforms such as Instagram and TikTok giving audiences open access to all artists' lives, it seems as though it's nigh on impossible for a musician to fade into obscurity. No matter how much you might wish they would.
Take Desiigner, who earned himself a top 10 position in the UK singles chart with "Panda" in April 2016. He hasn't entered the top 40 since, and yet he has 2.5 million followers on Instagram. Of course, Instagram isn't the ultimate marker of fame – but it is proof that Desiigner has maintained a relatively healthy position in the public eye.
Firstly, though, is it truly a bad thing to be considered a one-hit wonder? "It's used as a pejorative but it makes me think of that phrase, 'Better to have loved and lost than never to have loved at all'," argues Peter Robinson, creator of the pop-music blog Popjustice. "It's a beautiful thing to have had a hit record; it's almost a work of art in its own right. Whatever does or doesn't happen afterwards doesn't take away from that achievement. That said, being an artist having to spend years trying to recapture that must be difficult, and those in your support network might start to fall away."
The psychological impact of being a one-hit wonder is arguably what some artists are trying to avoid. In the past, even being wrongly labelled as such could be a career-ender. For "Tainted Love" duo Soft Cell, a platinum-selling album wasn't enough to avoid being, well, tainted with the same brush as Los del Rio ("Macarena"). But now, artists such as Lil Nas X are redefining the concept to suit a new era. He is not actually a one-hit wonder when abiding by the Official Charts Company's definition – being an artist who has only appeared in the Top 40 once – but for many, "Old Town Road" is what the 21-year-old rapper and singer is known and loved for. Responding to a Twitter troll who called him a one-hit wonder, Nas X responded, "I guess the only one-hit wonder who gotta Grammy nominated platinum EP containing a platinum single, an almost 5x platinum song, & a diamond single before even dropping a debut album." Even without these accolades, the case of Lil Nas X seems to be poles apart from that of say, Lou Bega. "The question is, was 'Old Town Road' the baseline or is it an aberration?" Robinson asks. "Even 'Panini' has about half a billion streams on Spotify, so that in itself seems to me to be a hit record."
In December 2019, the Official Chart Company revealed its top 40 one-hit wonders of the decade, featuring artists such as Portugal The Man, WSTRN and Maggie Lindemann. But when you consider their fanbase and online following, these all seem to be at odds with the concept of a one-hit wonder. It seems to be that artists and tracks nowadays possess a much longer genuine shelf life than the one-hit wonders of yesteryear, which were more of a novelty. Maggie Lindemann's hit "Pretty Girl" is still being used in TikTok challenges four years after its release. Perhaps we need to change how we define what a hit record actually means. Look at Taylor Swift. Her most recent album Folklore, a pensive and intense folk offering that garnered almost universal acclaim, debuted at number one in the UK Album Charts. But over on TikTok, the Swift track that is ruling the airwaves is a remix of her 2008 hit "Love Story" by a 22-year-old TikToker known as Disco Lines. Both are effectively "hits", but only the former in an "official" sense.
On the Wikipedia entries for one-hit wonders for the UK, the most recent entry is Rachel Platten's 2015 single "Fight Song". It is telling that there are no more recent examples. It's no longer so easy to completely write off artists or reduce them to being novelties. Even when they do only have one hit, these days, that hit can have greater longevity. "Dance Monkey" by Tones and I was included within the Official Charts Company's list of one-hit wonders, yet the track still features in the UK top 25 on Apple Music, more than a year on from its release, suggesting that it has had a fairly substantial shelf life. For those tracks that are considered novelties, such as Big Shaq's 2017 hit "Man's Not Hot", their shelf life is also extended via meme culture. As there seems to be a new meme circulating on social media every day, the music used in memes tends to remain within the public consciousness much longer than old novelty hits. The tracks play a part in a full narrative and don't necessarily just exist independently.
Whether it's streaming algorithms or TikTok challenges, it seems that the world we're in now gives people a little bit more exposure, for a little bit longer. Modern audiences are fiercely loyal, refusing to let their favourite acts disappear without notice. While TikTok seems to elevate a new track or artist every few weeks, the visual and social nature of the platform means that they simply don't disappear from the spotlight – at least, their own, niche spotlight – in the same way. On the whole, the way in which we traditionally understand the one-hit wonder has changed. In this new era, everyone gets their 15 minutes, and then some.
Join our new commenting forum
Join thought-provoking conversations, follow other Independent readers and see their replies