20 greatest Oscar winners for Best Original Song, ranked
A great song can help channel the thoughts and feelings of a film's characters better than the dialogue. Ahead of this year's Academy Awards, music correspondent Roisin O'Connor picks her favourite tracks to win the Best Original Song accolade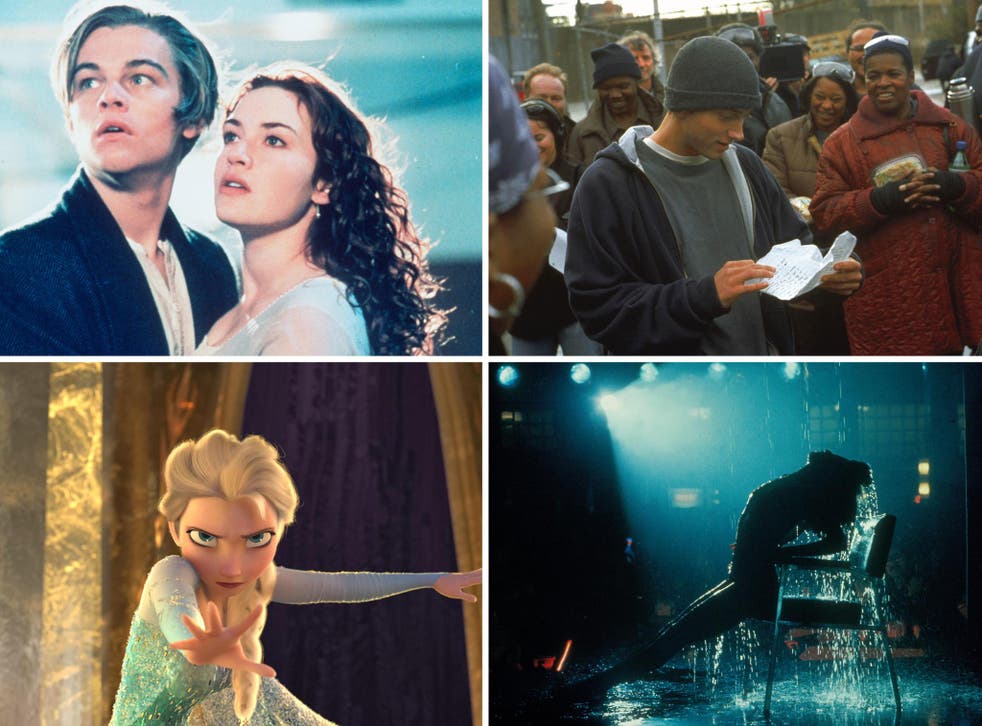 The Oscar for Best Original Song is one of the most coveted awards in the music industry – arguably more so than the Grammy for Song of the Year. The accolade was first introduced in 1934 at the 7th Academy Awards, and was won by "The Continental" (Con Conrad, Herb Magidson) from Best Film nominee The Gay Divorcee.
A great song can help lift an average or good film into the annals of cinema history, and often convey the thoughts and feelings of its characters better than the dialogue itself. Looking at the winners across the years it is abundantly clear that the voting academy favours sweeping ballads above all else, but there have been exceptions, such as with Eminem's "Lose Yourself" from 8 Mile, in 2002, and the funk-driven "Theme from Shaft".
With Leslie Odom Jr and Sam Ashworth's "Speak Now" (One Night in Miami) and Laura Pausini and Diane Warren's "Io sì (Seen)" (The life Ahead) looking like the most likely contenders for this year's Best Original Song, here's a look at the best tracks to win this category since the Oscars began.
Click through to see which song we deem the best of the best.
The greatest Oscar winners for Best Original Song – ranked

Show all 20
The 93rd Academy Awards take place on 25 April – follow all of The Independent's coverage here.
Register for free to continue reading
Registration is a free and easy way to support our truly independent journalism
By registering, you will also enjoy limited access to Premium articles, exclusive newsletters, commenting, and virtual events with our leading journalists
Already have an account? sign in
Register for free to continue reading
Registration is a free and easy way to support our truly independent journalism
By registering, you will also enjoy limited access to Premium articles, exclusive newsletters, commenting, and virtual events with our leading journalists
Already have an account? sign in
Join our new commenting forum
Join thought-provoking conversations, follow other Independent readers and see their replies