The sound of silence: When rock stars retire
With Paul Simon, Neil Diamond, and Elton John all announcing their retirement, is 2018 set to be the year the stars of the Sixties bow out?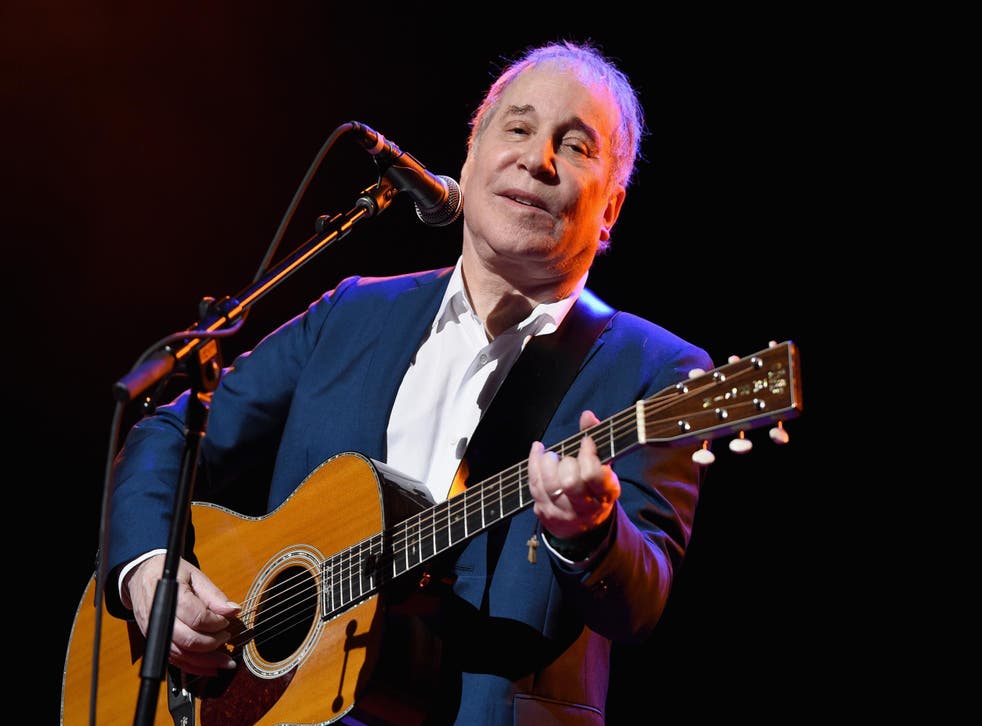 Who'd have thought that the time-honoured excuse for politicians stepping down would become the parlance of rock stars? But two of the biggest names in music have decided they "want to spend more time with their family".
When Paul Simon, 76, announced that this year's American and European Homeward Bound tour would be his last, part of his statement said: "I feel the travel and time away from my wife and family takes a toll that detracts from the joy of playing. I'd like to leave with a big thank you to the many folks around the world who've come out to watch me play over the last 50 years. After this coming tour, I anticipate doing the occasional performance in a (hopefully) acoustically pristine hall, and to donate those earnings to various philanthropic organisations, particularly those whose objective is to save the planet, ecologically... I am very grateful for a fulfilling career and, of course, most of all to the audiences who heard something in my music that touched their hearts."
And thus a man who started performing with Art Garfunkel even before the Sixties dawned, and has spent the last nearly five decades touring as a solo artist, explained why his touring days were ending and this summer's concert in Hyde Park would be the last British audiences would see of him.
For more than one generation, it's hugely sad. Paul Simon gave always long and memorable gigs, showcasing not just a stunning back catalogue, but always filling the stage with terrific musicians, usually from at least three continents and always, since 1986's Graceland album, with a South African flavour.
But it wasn't the only shock this year for those of a certain age. Around the same time, there was a statement from Neil Diamond, 77, who could also be relied on for generously lengthy concerts of greatest hits. This was a rather sadder announcement. A recent diagnosis of Parkinson's disease was forcing him off the road. "It is with great reluctance and disappointment that I announce my retirement from concert touring," he said in a statement. "I have been so honoured to bring my shows to the public for the past 50 years."
And then came the third of the rock retirements. Elton John, 71, also wanted to spend more time with his family, and be an active part of his two sons growing up, right down to poring over the school term dates. He is embarking on a three-year long, 300-date farewell tour, and announced in January: "My priorities have changed in my life. We had children and that changed our lives. In 2015, David and I sat down with a school schedule and I thought, I don't want to miss too much of this. It doesn't mean I'm not going to be creative, I'm just not going to tour anymore."
This last brought out a bit of ageing rocker rivalry. Rod Stewart said he had emailed Elton after the retirement announcement to say "What again, dear?" and let it be known that he thought it "stinks of selling tickets". That sounds a little harsh to me as Elton John doesn't usually have much difficulty in selling tickets. Besides, Elton and Rod are actually rather good friends, so I suspect the remark was a little tongue in cheek.
But to lose three such artists from the circuit is a blow to audiences, and a sobering reminder that the generation which has gone on so long that we thought they would simply never stop do have an end date. Or, at least some of them.
Bob Dylan, of course, is on his never-ending tour and shows no sign of stopping, even at 76.
Paul McCartney, 75, too seems to be on a constant world tour. When I interviewed him a few years ago, I was able to point out that at the time not just he but also Sixties stalwarts Leonard Cohen, The Rolling Stones, Ray Davies and The Who were also on tour. Does he ever rub his eyes?
Enjoy unlimited access to 70 million ad-free songs and podcasts with Amazon Music Sign up now for a 30-day free trial
Sign up
"I do," replied McCartney, "we all do. I didn't foresee it. In The Beatles, we always said 10 years. But it kept on and kept on and it kept being good and we seemed to be the people who could do it. Now there is a great young generation of people who can also do it, but it tends to be that the people packing them in are the people who have the material, have hits, songs people know, and I think that's important. I think they have stagecraft, they have an ability with an audience."
I discussed the same topic with Mick Jagger. He too says The Rolling Stones intend to carry on, though he did make one concession to age by adding the words "health permitting".
So, no signs of a farewell tour from remaining Beatles and Stones. And even if not sharing the full Rod Stewart scepticism about those who have announced farewell tours, it still feels hard to believe that the likes of Paul Simon and Elton John won't be on stage in years to come, even if just at charity concert or one-of surprises.
One looks at The Who, a band which actually announced its farewell tour back in 2014, but thankfully are still very much around, and still capable of some of the best rock gigs around. Roger Daltrey did at least in 2014 accurately call it "the beginning of the long goodbye". And of all the farewell statements, I enjoyed most Pete Townshend's. He said that he and Daltrey could no longer handle "the prostitutes, the heroin, the cocaine".
But this year's announcements by Paul Simon, Elton John and Neil Diamond do give some pause for thought. That generation will have to stop some day. Some already have. Poor health or disillusionment can bring the curtain down for some artists, and both have been causes for Joni Mitchell's disappearance from the circuit some years ago. Health problems, which eventually caused his death, also caused David Bowie to stop touring several years before he wanted to.
And then there is, if one dare say it, old age. Once it would have been unthinkable that The Rolling Stones would be touring in their seventies, but touring they are and shortly to play the UK, with Jagger an extremely sprightly 74.
But could they do so in their eighties? Leonard Cohen, it's true, almost did. And one can just – just – envisage a McCartney or a Dylan doing it. Likewise, consummate musicians like ex-Pink Floyd members David Gilmour and Roger Waters, who most certainly don't include dance or any extravagant movements in their stage show, and continue to tour. But could a Jagger, whose stage act still boasts athleticism and at least a nod to sexual prowess, really continue it into his and the band's eighties?
It does seem that the era of rock retirements has dawned. And that is why I believe this year will be seen to be a seminal one. The Sixties and early Seventies rock stars who seemed to be ever with us, ever touring, selling out stadiums, and still playing Glastonbury, are beginning to call it a day.
Join our new commenting forum
Join thought-provoking conversations, follow other Independent readers and see their replies