Peace and harmonies: Christmas songs still have the power to bring us together
Even in the age of the digital download, compilations of festive music still have an impact, and this is why
Peter Silverton
Thursday 17 December 2015 00:50 Comments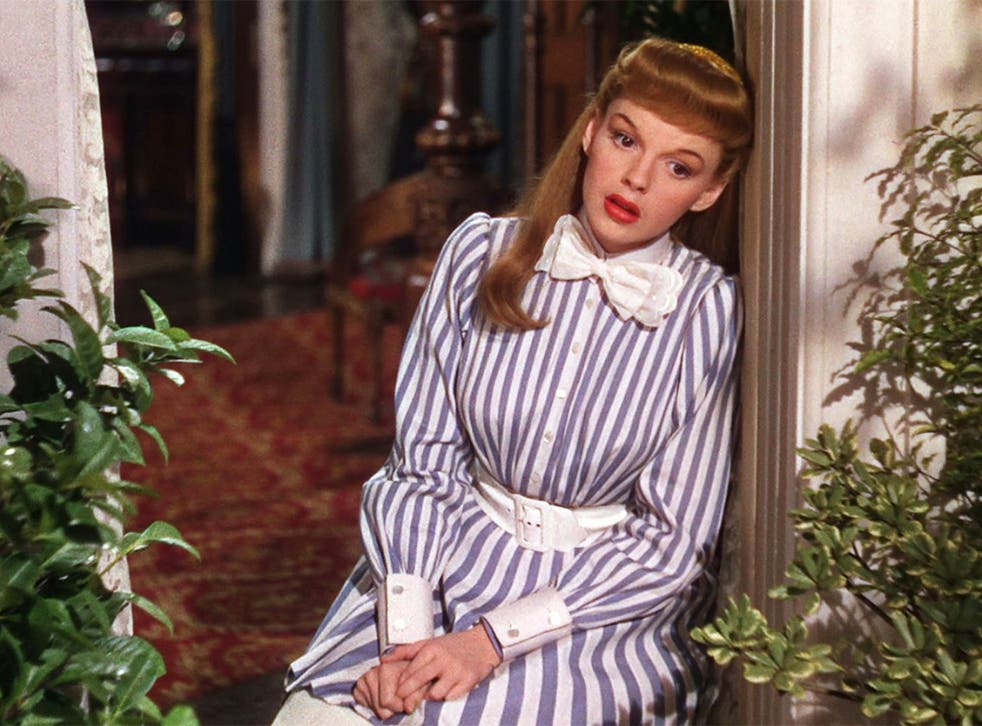 Christmas songs, it is said, take us back to our younger selves. Which is why, every year, come December, wandering the holly-decked halls of department stores, we are happy to float along in a seasonal aural soup of "White Christmas", "Last Christmas" and Noddy Holder's "Merry Christmas Everybody". Tunes to charm and entice us with memories of perfect, sweet childhoods. Memories which may even be truthful.
There are songs that only the grinchiest of hearts would spurn: "Santa Claus Is Coming To Town". There are polkas: "Must Be Santa". There is darkness: "Please, Daddy (Don't Get Drunk This Christmas)". There is lascivious soul: "Back Door Santa". There are songs that take us back not just to childhood but to the candlelit wonders of 1974's three-day week: "I Wish It Could Be Christmas Everyday".
But there's more to Christmas pop music than nostalgia. The Christmas single is the centre that still holds. It is, give or take, all that remains of the shared hit pop-record culture of the second half of the 20th century; it is a relic of a world for which Top of the Pops was symbol, enabler and enforcer.
The eternal lure of that all-encompassing, demotic culture is why, every late November, I find myself, half-embarrassed, half-thrilled, reaching back into my extensive collection of Christmas pop. (My iTunes tells me I have 801 seasonal tunes, not including the Hanukkah ones.) For 10 years or more, I have taken seasonal pop – drawn from CDs, vinyl albums and a jukebox's worth of worn 45s – and crafted a selection to share. To begin with, it was the family Christmas card, on a CD, with a printed cover. More recently, it's a Dropbox link.
Christmas pop is a way to keep faith with that shared cross-generational pop-music culture which has now, for the most part, gone, probably forever, for the usual reasons – downloading, Apple smarts, music business dunderheadedness. It makes room for all genres, from country to gospel and even rap.
Nor am I alone in putting together a Christmas compilation. There are scores of seasonal Spotify playlists being shared, with new tracks added daily. So far, this season's top track is "Mystic Snowman" by the all-female tribute band Lez Zeppelin. Lower down the list is a new release from an actual former Zeppelin, Robert Plant, who sings "The Light Of Christmas Day" with Alison Krauss.
Bill Adler, a seasonal friend who lives in New York, has put out his own Christmas Jollies compilation since the prehistoric times of cassettes. Bill has real Christmas pop credentials, too. He is responsible for one of its eternal verities. As Run DMC's PR, he suggested Rev Run create a seasonal rap for A Very Special Christmas, a fund-raising album for the Special Olympics, in 1987. The good Rev took the call at breakfast and dashed off, on egg-stained paper, what he thinks is his best-ever lyric, "Christmas In Hollis".
It's a story that is told in Jingle Bell Rocks!, a documentary about Christmas pop collectors that is showing at the current Doc 'n Roll festival in London and Liverpool. The film is directed by Mitchell Kezin, a Canadian who was drawn to his subject by an article in issue 15 of the most out-there of fanzines, Cool And Strange Music! The article, "Christmas Compilation Craziness", was written by Dennis Flanagan, a freedom rider in Mississippi 1964, a Washington State legislator and, of course, a Christmas compiler. Now 76, retired, widowed, remarried, he sees himself as an "ancient music mariner".
The film is, in part, the director's own story. His father, a philandering drunk, barely ever made it home for Christmas. To console himself, Kezin would play, over and over, Nat King Cole's "The Little Boy That Santa Claus Forgot", a song written in 1937 by Tommie Connor, an Irish-Englishman who also gave us "The Biggest Aspidistra In The World". Connor wrote yet another seasonal constant, "I Saw Mommy Kissing Santa Claus", the lead item in the sub-genre which includes Buck Owen's "Santa Looked A Lot Like Daddy", Dick Cooper's "I Saw Momma Spanking Santa Claus" and Akim and Teddy Vann's "Santa Claus Is A Black Man".
Enjoy unlimited access to 70 million ad-free songs and podcasts with Amazon Music Sign up now for a 30-day free trial
Sign up
Christmas pop is promiscuous. There is Americana, set in Scandinavia, as in the Minnesota group Low's "Just Like Christmas". There are tunes crafted by fine American songbook writers: "Have Yourself A Merry Little Christmas" was written in 1944 by Hugh Martin and Ralph Blane and made memorable by Judy Garland and Frank Sinatra in turn. Martin was a Seventh Day Adventist and Low are Mormons but Christianity or belief of any shape aren't required in the seasonal song business. "White Christmas" composer Irving Berlin was Jewish. As was New Yorker Johnny Marks, writer of "Rockin' Around the Christmas Tree", "A Holly Jolly Christmas" and the Rudolph duology, "Rudolph, the Red-Nosed Reindeer" and "Run Rudolph Run".
Christmas pop is a life-affirming and inclusive counterpose to windy assertions that Christmas has been spoiled by commercialism. As if the litany of gifting in "The Twelve Days Of Christmas" hadn't given the lie to that since at least the late-18th century. Christmas is nothing if it's not the ringing bells of cash registers – set to a seasonal soundscape.
jinglebellrocks.com
Register for free to continue reading
Registration is a free and easy way to support our truly independent journalism
By registering, you will also enjoy limited access to Premium articles, exclusive newsletters, commenting, and virtual events with our leading journalists
Already have an account? sign in
Join our new commenting forum
Join thought-provoking conversations, follow other Independent readers and see their replies