Phaeleh reveals video for 'Feel You Fade' - premiere
Bristol-based producer is preparing to release his new album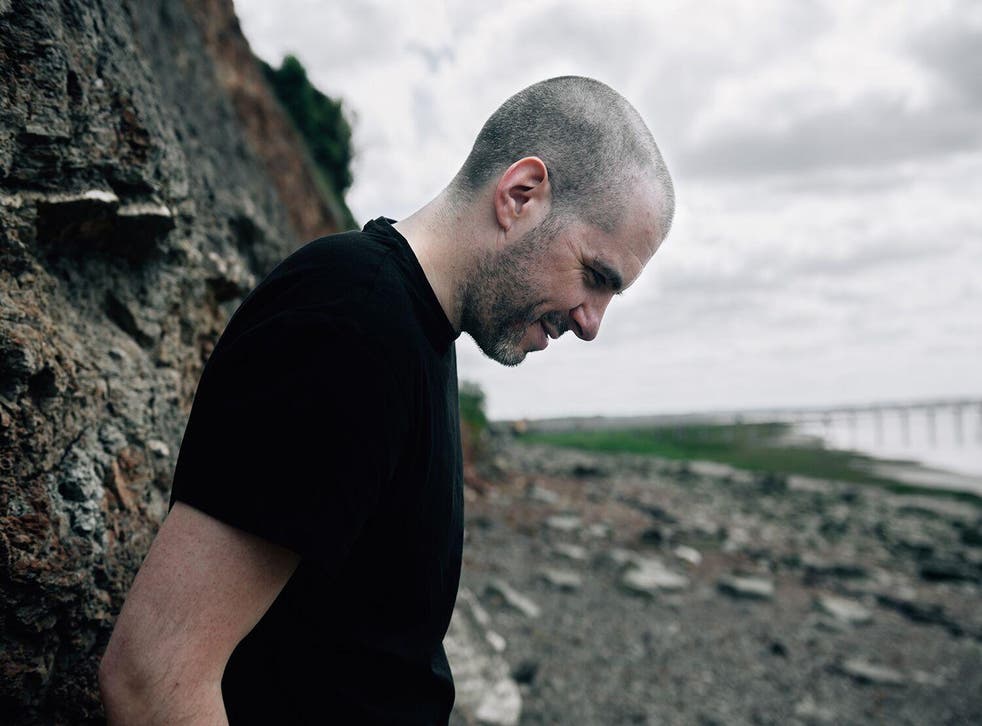 Phaeleh has revealed the video for his new single "Feel You Fade" featuring Augustus Ghost [Snow Ghosts], which you can watch first via The Independent.
The producer and DJ born Matthew Preston has been working on his new album Lost Time - his first non-ambient record since 2013.
We also caught up with him to learn more about the track, and why he's decided to self-release his next album.
Check out the video, created by Jason Baker, here:
Q&A with Phaeleh
Tell us about 'Feel You Fade'
This track has been through so many different versions since it was written in 2014, but the vocals by Augustus Ghost definitely helped give it focus, and it was interesting tidying up an older project after so many years. I'm really pleased with the video, as it felt like a very collaborative project with Jason Baker who made it, and through the new visuals I've actually started to enjoy the track again after it was such a battle to finish it.
You're releasing 'Lost Time' by yourself - why did you decide to do it that way?
I think there's a level of autonomy I need in order to work well. I've found previously that you lose this when you've got lots of other people involved creatively and with the business side of things. There reaches a point where you're ignoring your own creative impulses and judgement, and seeking approval from others.
It's very easy to feel disconnected from the music in this scenario, and it stops being such a personal thing, which I think listeners pick up on. I've been lucky to work with some very supportive and talented people, but whilst there's a lot more juggling when doing everything yourself, it actually becomes quite liberating. Since managing myself again, and releasing on my own label I've been enjoying having that control back, and can already feel myself feeling creative again in a way that I haven't since my earlier releases.
What are you listening to at the moment?
I've been really enjoying Rhyming in Fives. There's obviously a big resurgence in epic synth tracks at the moment, but I feel he places the sense of nostalgia well alongside genuine emotion without letting it over power it. Whilst I love his beat based work, the atmospheric and ambient tracks he makes take me somewhere else.
I also quite like letting Spotify decide what I listen to, which recently has been along the lines of Stars Of The Lid, Ulrich Schnauss and Steve Reich, through to more uptempo stuff like Seba, Calibre and SpectraSoul.
What are your plans for the rest of 2017?
I'm supporting the new album with some dates in North America, but I'm mainly focused on getting back in the studio. I've just moved house and finally got a good space to work in, and as it feels like an eternity since I've had some solid writing time I basically want to lock myself away and work on music. Aside from my recent ambient albums, it's been a long time since I felt able to work without external pressures and influences.
Pre-order Lost Time, Phaeleh's forthcoming new album, here
Register for free to continue reading
Registration is a free and easy way to support our truly independent journalism
By registering, you will also enjoy limited access to Premium articles, exclusive newsletters, commenting, and virtual events with our leading journalists
Already have an account? sign in
Register for free to continue reading
Registration is a free and easy way to support our truly independent journalism
By registering, you will also enjoy limited access to Premium articles, exclusive newsletters, commenting, and virtual events with our leading journalists
Already have an account? sign in
Join our new commenting forum
Join thought-provoking conversations, follow other Independent readers and see their replies