Pijn – Floodlit: Exclusive Stream
Manchester-based three-piece form a collective of musicians to explore the boundaries of beauty and distress on their debut EP Floodlit streaming exclusively a week before release with The Independent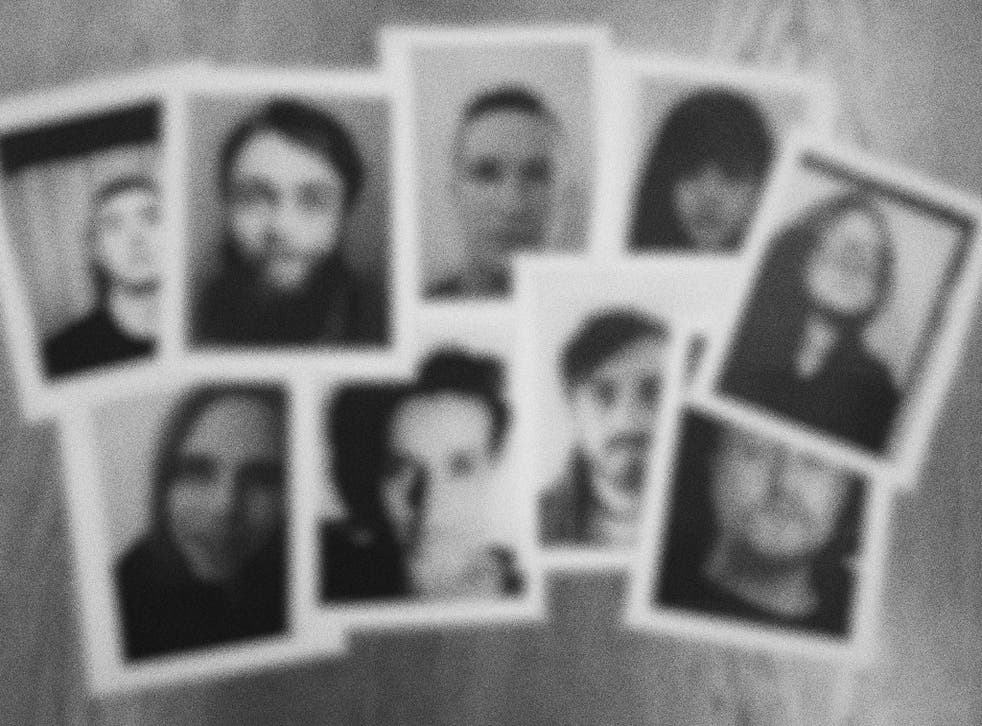 Pijn derive their name from the Dutch word for pain, a somewhat appropriate moniker seeing as their songs are expansive, lofty paeans to loss and suffering. Their music is unashamedly tinged with misery and grief but never devolves into self-indulgence, seeking to provide a slither of beautiful catharsis in amongst the omnipresent gloom. Their sound is a vivid amalgam of post-rock and post-metal, which manages to avoids the 'crescendo-core' pitfalls that both genres are so often readily associated with. Instead, their debut EP, Floodlit, manages to evoke bands as diametrically opposed as Sigur Rós and Cult of Luna, without ever sounding specifically like either one of them. The EP is released via Holy Roar Records on 27th January and is available to stream exclusively with The Independent a week before official release.
The core of Pijn is made up of three individuals, Joe Clayton (guitar / vocals), Nic Watmough (drums / piano) and Luke Rees (bass), but they refer to themselves as a collective, bringing in other musicians from around the country for certain songs as they see fit. Floodlit has a total of 10 musicians collaborating together to create a delicate balance between sweetly fragile melodies and a surging, cacophonous maelstrom. The collective make use of violin, cello, saxophone and lap steel guitar to deliver these diverse extremes, and by looking outside the constricting modern musical boundaries of guitar, bass drums, Pijn are already staking their claim as a more ambitious prospect than most.
Guitarist / Vocalist Joe Clayton provided us with an insight into the making of Floodlit, as well as dissecting the EP track-by-track for us:
'More than anything, making Floodlit was a labour of love. Writing and recording was a very fractured process, self-producing and engineering in different studios and spaces around the country. What started off as a live recording of guitar and drums to use as a demo, quickly mutated into a much larger collective effort as friends and acquaintances offered to contribute something to the project.
As exciting a prospect as that was, it did cause us a lot of stress and uncertainty. We had deeply personal reasons for writing the music that makes up Floodlit, so it was often difficult to vocalise our intentions for the band as a whole to other musicians.
But with each new player lending us their time and adding something special, the songs started to sound better, and began conveying our original intentions more and more. We're very lucky to have Pijn and this EP grow so naturally and have so many lovely people throw themselves into it.
The end result, we hope, at least hints at the effort, upset and energy that went into creating it. We wanted to make very sad music. It's a fine line to tread, without wanting to come across as overly sincere or self-centred. But sadness will be a continuing theme for Pijn, whatever it is we do next. So we made this thing and we're very proud of it. We weren't trying to reinvent the wheel, but we didn't simply pay homage to our favourite artists either; we just sat behind a drumkit, or wailed into a microphone, full of dumb animal emotion, and made something earnest.
Thanks for listening.
Dumbstruck & Floodlit
An old friend once said that a band should never release the first song they write together, so we started calling ourselves a 'collective' so that we could put this track on a record. We found it much easier to write emotive music and lyrics steeped in metaphor rather than explain the details and intricacies of what we wanted to portray within a song. Dumbstruck & Floodlit was our first attempt at finding a sound that reflects conflicting emotions in the wake of loss. It traces the familiar path of a warm, pleasant memory tripped up by the slightest thing, and how quickly a person can then unravel.
Hazel
The unravelling. It was important for us to capture quietness on our first release, but there was a concern that heavier music fans might be put off. Hopefully people find conceptual, emotional heaviness even in the softest of sounds.
Enjoy unlimited access to 70 million ad-free songs and podcasts with Amazon Music Sign up now for a 30-day free trial
Sign up
Cassandra
We actually have another Holy Roar band to blame for this ending up on the record; we were playing some shows in The Netherlands with Group Of Man and opening our sets with Cassandra. During some of the drives on that tour, their guitarists Tom and Mark kept telling us we should record it, so... this is their fault.
Lacquer
We didn't want our record to have a happy ending. This was our attempt at writing a 'backwards song'; starting with the climax and slowly devolving into the most upsetting and delicate thing we could make. While it might not quite match up with that initial plan, we're particularly proud of the last section of the song. It is very reflective of a specific time for us, pleasant thoughts conflicting with less than pleasant situations. Memory is a funny thing. These sounds come close to capturing the bittersweet feeling of remembering.'
Floodlit, the debut EP by Pijn, is released via Holy Roar Records on Vinyl, CD and Digital Download on Friday 27th January.
Join our new commenting forum
Join thought-provoking conversations, follow other Independent readers and see their replies