5 artists to see at Pitchfork Paris festival, from Kojey Radical to Jessica Pratt
There are plenty of fantastic artists to see inbetween the headliners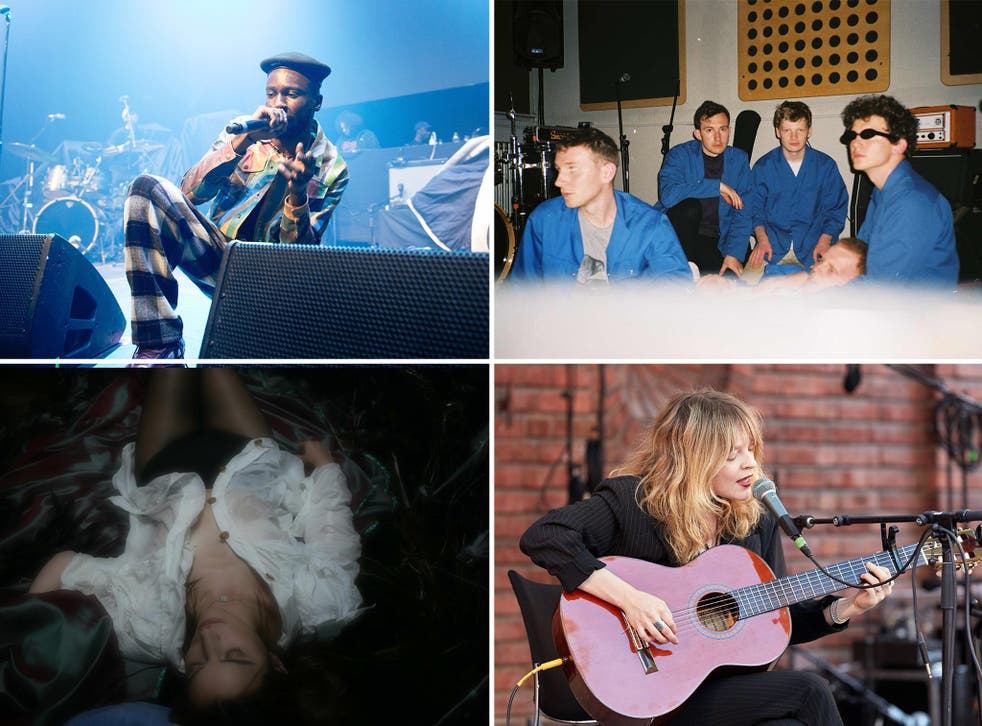 Pitchfork Paris is taking place this Thursday (31 October) at La Grande Halle de la Villette in the 19th arrondissement (the festival's home since 2011).
Performing at this year's event are well-known names such as Skepta, Charli XCX, The 1975, Chromatics, AJ Tracey, Weyes Blood and Primal Scream. There are also some fresher faces that deserve your attention, from fast-rising London polymath Kojey Radical to French producer oklou.
Check out our five top picks below:
Kojey Radical – Thursday 31 October, 9.15pm, Studio
One of the most unique artists to emerge from London in years, Kojey Radical performs in Paris off the back of a brilliant guest spot on Later… with Jools Holland. He's a thrilling live performer, having trainer as a dancer from the age of 10 until he was 19, which adds a physical component to his searing tracks about race, mental health, religion and love.
Squid – Friday 1 November, 8pm, Petite Halle​
Brighton-formed troublemakers Squid are a band of upstarts releasing one eccentric, squawking post-punk number after the next. The single "Houseplants" – their best to date – is a giddy, swirling vortex into which the band have thrown their personal brand of youthful mania, along with a bouncy little guitar riff.
oklou – Saturday 2 November, 9.15pm, Studio
A French artist currently based in London, oklou (born MaryLou Mayniel) makes R&B-influenced productions that sample contemporary and nostalgic pop music, from Carly Rae Jepsen to Avril Lavigne. In doing so, she captures universal experiences such as loneliness, heard on tracks such as "They Can't Hear Me" and "Friendless" from her 2018 EP The Rite of May.
Yussuf Dayes – Thursday 31 October, 9pm, Petite Halle​
London-based drummer Yussef Dayes, of the celebrated funk-jazz duo Yussef Kamal, made his live solo debut last year following the release of his single "Love is the Message". Anyone seeking a moment of introspection in between the livelier sets could hardly do better than Dayes, whose nimble arrangements of electric guitar and percussion are both poignant and reflective.
Jessica Pratt – Saturday 2 November, 7pm, Studio stage
American artist Jessica Pratt possesses a voice that belongs to another time altogether, such is its warm and weathered quality. On her 2019 album Quiet Signs, she crafts dreamy landscapes that open on simple motifs and gradually bloom into bolder arrangements of woodwind, piano and strings.
Pitchfork Paris Festival takes place 31 October – 2 November
Join our new commenting forum
Join thought-provoking conversations, follow other Independent readers and see their replies