Please Please Me: Recreating the Beatles' first album
It cost £400, took less than 13 hours to record and changed pop music for ever. Paul Bignell reports on a brilliant initiative to mark its 50th anniversary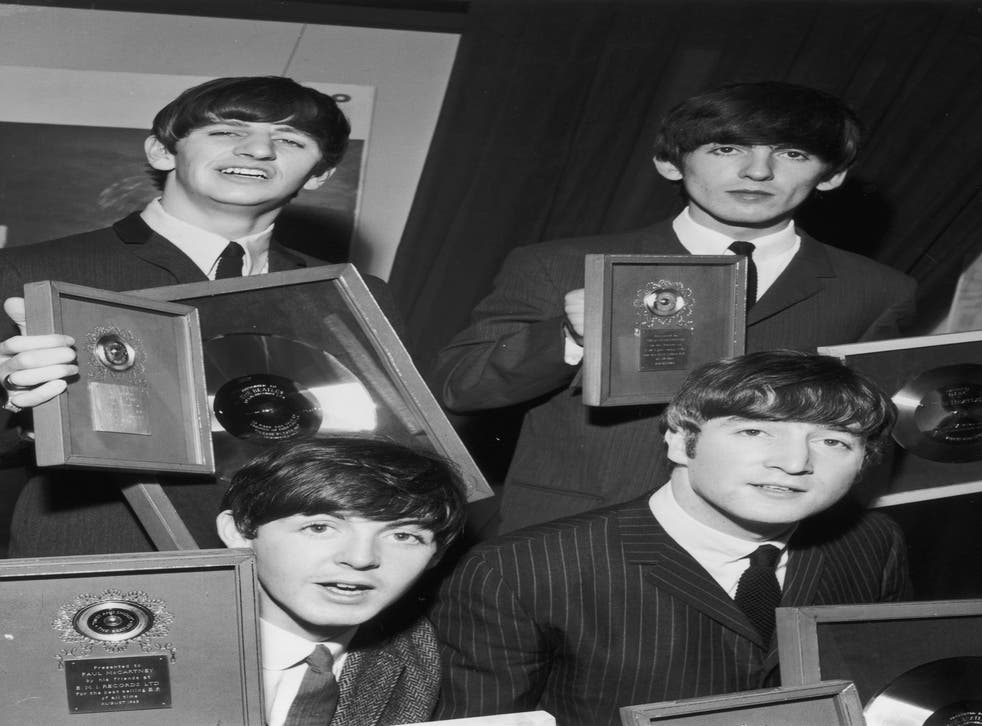 The moment the Beatles' debut album was released, their lives – and ours – were changed for ever. Yet over some 12 hours of the recording sessions for Please Please Me, the four young Liverpudlians played and chatted, carefree, drinking milk in the studio canteen, with no idea what they were about to set in train.
Tomorrow, 50 years to the minute, within the same four walls where Please Please Me was committed to tape, scores of artists will attempt to recreate the famous session.
Musicians including Joss Stone, Graham Coxon, Beverley Knight and Glenn Tilbrook will gather in Abbey Road's Studio 2 to reinterpret the tracks recorded on 11 February 1963. Also tomorrow, BBC Radio 2 will be dominated by 12 Hours to Please Me, starting at 10am and finishing – just as the original session did – at 10.45pm.
The album, which cost a mere £400 to make, was essentially just a recording of the band's live show with a few covers thrown in to bulk out the number of songs. Their producer, George Martin, often referred to as the "fifth Beatle", initially thought about recording it at the Cavern Club in Liverpool where the band played hundreds of gigs, but decided the acoustics were too poor. He opted for the north London studio instead.
The album remained at the top of the music charts for 30 weeks and was only knocked off the top spot by the band's second album, With the Beatles.
"It was a very cold morning, and I didn't know any of them," said Richard Langham, the tape operator at Abbey Road studios that day. "I actually had to ask Norman Smith, who was the engineer: 'Who are they?'"
By the last song, a cover of "Twist and Shout", with screaming and hollering all the way through, John Lennon complained that his throat was wrecked. Despite drinking copious amounts of milk, he said that every time he swallowed it felt like sandpaper.
The radio DJ and pop music critic Stuart Maconie, a Beatles fan and one of the programme's presenters, said: "I love the title track from Please Please Me. What's amazing about those early records is the urgency of the music. The first show I went to was to see the Beatles, actually. My mum took me to see them when I was about two years old, in 1964."
The Independent on Sunday spoke to some of the artists performing at tomorrow's session and asked what the Beatles mean to them.
Enjoy unlimited access to 70 million ad-free songs and podcasts with Amazon Music Sign up now for a 30-day free trial
Sign up
Billy Kinsley, formerly of the Merseybeats
"We played gigs all over Merseyside with the Beatles and did one just a week before they did the Please Please Me session. I was only 15 when I first supported the Beatles. It was an absolutely magical time for me. I was brought up in a very musical family and they took me to see all the great American and British rock'n'roll stars. So, by the time I saw the Beatles, I really knew how good they were because I'd already seen all the greats. Brian Epstein gave me the album before it came out – I still remember the time I first heard 'I Saw Her Standing There'. I was absolutely knocked out. They were great as people too – especially John and Paul. They gave us a lot of advice and were kind of mentors to us, and we used to swap equipment."
Beverley Knight
"I'm singing 'Twist and Shout', which is great. The connection makes it perfect for someone like me, as the early Beatles records were often R&B covers and this was one of them. I know the Isley Brothers original pretty well. John Lennon really hollers that song though. I didn't actually listen to them so much as a kid, as I was busy worshipping at the feet of people like Prince and Sam Cooke. But as I got older and started to make music my career in my early twenties, I began to listen and seriously appreciate the Beatles' songs. As I got older, I really started to get my head round the fact that these songs were not just great but completely iconic. Because I was an aspiring songwriter myself, I started to pay a lot more attention. It's incredible to think about how young they were and the depth of the writing that was coming out of them."
Paul Carrack
"From the word go, I was a massive fan. I was initially into the Shadows, but when the Beatles hit, it just blew my world apart. I saw them play live at Sheffield City Hall on various package tours, where they were supporting other bands. I once saw them with Helen Shapiro and Roy Orbison. I was smitten, and they were definitely the reason I got into a group and do what I do. The music sounded so fresh and new … the whole excitement, everything about the clothes and the guitars and the era was so exciting. I used to play the records up in the attic on a Dansette and bash along to it on a small drum kit over and over again. I eventually got to play with Ringo on one of his All Star tours. I never quite got used to the fact that he was playing the drums. He used to speak a lot about the early days on that tour. We also went to Hamburg in the late Sixties, but by that time the heyday was over."
Ian Broudie, the Lightning Seeds
"I was born in 1958 in Liverpool, so my youth was Sixties Liverpool. I remember my brother taking me to see the films Help! and A Hard Day's Night when they came out, even though I was very little. So for me, the Beatles have always been there, whereas a lot of people 'discover' them. My son has just discovered them. Liverpool at that time was very proud of the Beatles – it was almost like they were the centre of the universe. What they were doing set the template for everything from Kraftwerk to Take That, because they were messing about with all that new technology. What amazes me about them on Please Please Me is that they go down to Abbey Road and they've got voices that are world-class straight away. It's such a rarity to have two fellers in a band who sing that way. They had been influenced by quite established people and they were singing these covers [on the album] better than them."
Glenn Tilbrook, Squeeze
"I was mad-keen to do this session. I'm a massive Beatles fan. They were part of my landscape when I was growing up. I would have been five or six when Please Please Me came out, and my brother played it constantly. But I discovered them for myself when I was 11 when The White Album came out. What a fantastic record for an 11-year-old to have! A commercial and mainstream record with all that on it – you've got to love them for pushing ahead all the time, they're the gift that keeps on giving. Playing the album now, you're struck by what a great band they already were at that time, just how hard they worked to get to that sort of polish and energy. We're doing the song 'Please Please Me' for the session, but I'm going to put my own spin on it – and I'll keep it in the same key, as it pushes me vocally."
John Bramwell, I Am Kloot
"When I was about five years old, The White Album was on all the time. My sister and both my parents were Beatles fans. It's a very long and sprawling record – very eclectic. At that time, I thought the Beatles was a place and this was just music from that place. I didn't realise it was four people. When I saw pictures of the band, I didn't realise it was those same four people. They were always changing their appearance – there was the long hair and the short hair, the glasses and moustaches and all the different suits. I started playing guitar when I was six. I wasn't trying to ape their sound – in my mind, I was just trying to be a part of the land where this music came from. So they had a subconscious influence on me and my music."
'12 Hours to Please Me' is on BBC Radio 2 throughout the day tomorrow. 'The Beatles' Please Please Me – Remaking a Classic' is on BBC4 at 9pm this Friday
Register for free to continue reading
Registration is a free and easy way to support our truly independent journalism
By registering, you will also enjoy limited access to Premium articles, exclusive newsletters, commenting, and virtual events with our leading journalists
Already have an account? sign in
Register for free to continue reading
Registration is a free and easy way to support our truly independent journalism
By registering, you will also enjoy limited access to Premium articles, exclusive newsletters, commenting, and virtual events with our leading journalists
Already have an account? sign in
Join our new commenting forum
Join thought-provoking conversations, follow other Independent readers and see their replies