'This is something we can continue to invest in': The future of live-streaming and festivals
What started out as lifeline for the music industry during Covid is increasingly looking like a potential bedrock of its success. Annabel Nugent speaks to Amazon Music at Primavera Sound Barcelona about why live-streaming isn't going anywhere anytime soon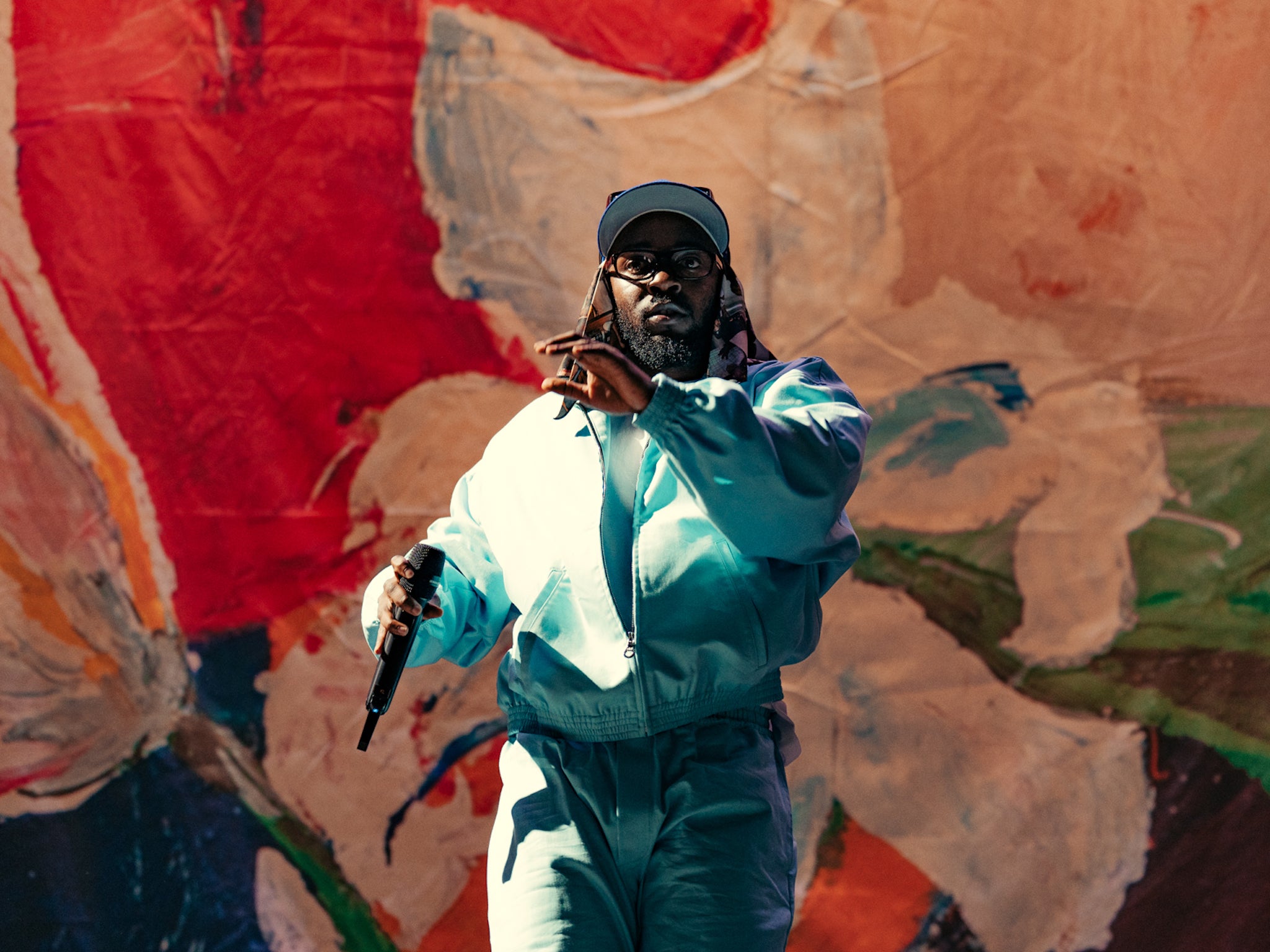 In a matter of hours, tens of thousands of people will descend upon Barcelona's Parc del Fórum for the 2023 edition of Primavera Sound. Depeche Mode, Blur, Rosalia, New Order, Caroline Polachek and Kendrick Lamar are among the acts set to perform this weekend. The latter is, in fact, right now conducting soundcheck in the sweltering Spanish sun. The instantly recognisable bass notes of his 2013 hit "Swimming Pool" reverberate across the park. But while Primavera will welcome approximately 70,000 revellers to its stages each day, countless others will be joining the festivities online.
Like banana bread and virtual wine clubs, live-streaming is one of those concepts that seemed specific to the pandemic but here we are, post-Covid and people are still tuning into the virtual party. The Barcelona edition of Primavera Sound was aired over Prime Video and Twitch last weekend, with the Madrid festival being broadcast on Twitch over the next few days. The company has aired many live-streams over the years, with artists including Tyler, the Creator, Kanye West, Drake, J Cole, Megan Thee Stallion and Latin pop sensation Anitta all having participated. What was once a lifeline for a music industry in crisis mode is now turning out to be a potential bedrock of its success.
"I think we all thought that people were going to go back outside after Covid and no one would stay home to watch the live-streams anymore" says Kirdis Postelle, the global head of artist marketing at Amazon Music who, together with Claire Imoucha, head of the music industry at Amazon Music Spain, is coordinating the broadcast of Primavera Sound this year. Yet even after venues reopened, people didn't lose interest. If anything, the future of live-streaming only came into sharper focus in the next coming months. In April last year, Amazon Music live-streamed Colombian superstar Muluma's homecoming concert in Medellin. A few months later, they broadcast Kendrick Lamar's 10th anniversary show for his album Good Kid MAAD City from Paris. "We realised… OK, this is something we can continue to invest in because the artists want it and the fans do, too."
And invest, they have. Few companies can commit the resources that Amazon can in order to ensure the continued high standard of their live-streams. "The fact we're doing Primavera Sound shows how definitely dedicated we are to it," says Imoucha. It's only the third festival – but by far, the biggest – that Amazon Music has broadcast, but already they're in the swing of it. Artists, too, have certainly come around to the idea – which hasn't always been the case.
"Naturally with artists, when they think about performing, they think about performing in real life, but I think when they start to think about all the additional fans who are able to tune in because of the live-stream, that changes things," she says, adding with a laugh, "It's gotten easier, but it took a minute." More than anything, a good live-stream needs a willing, excited performer. "You need an artist that is really passionate and committed to delivering for their fans," says Postelle, pointing to Malum's 2019 hometown concert as a prime example. "He knew he wasn't just performing for the stadium; he was performing for his fans globally and so he took that to heart and into consideration in the production and his performance." Take any of this weekend's headline acts and you'll notice that they possess that same awareness and special attention to the camera work.
Live-streams by nature are a more intimate experience than a real life festival, but community is very much still on Postelle and Imoucha's minds. The social capabilities of Twitch, a platform that allows users to communicate seamlessly with one another, means "there is a community being built at the same time users are watching the live-stream". Community isn't restricted to real life interactions. "You can be there in person, sure, but you can also see it online and feel like you were part of a community as if you were there." It's a global approach, she adds. "You could be chatting to someone who's in Argentina while you're in Leeds, but you're all fans of the same artist and connect through this unique experience."
The demographic for these live-streams is fans, say Postelle and Imoucha. Simple as that. If there continue to be fans, there will continue to be demand. It's not difficult to imagine a future in which live-streaming will become a natural part of any music event. If Postelle and Imoucha have anything to say about it, that future will arrive sooner rather than later.
Join our commenting forum
Join thought-provoking conversations, follow other Independent readers and see their replies