Remembering the gloriously horrendous first gigs of the world's biggest bands
From AC/DC getting their power cut by an elderly club owner to Ed Sheeran 's****ing himself' aged 11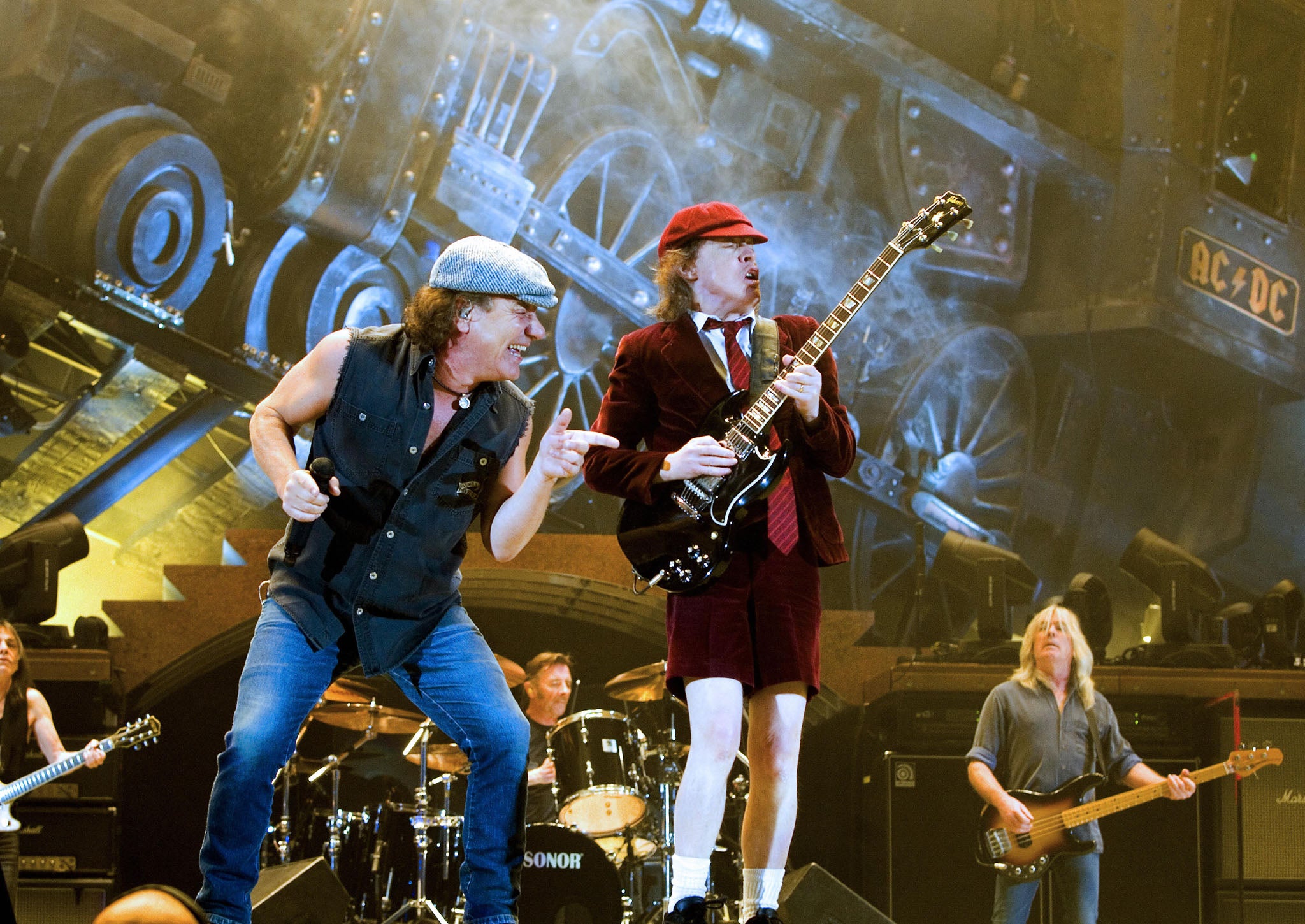 You don't get to be one of the biggest bands on the planet without a truly disastrous first gig. Not in most cases, anyway.
Thankfully, the stories of many groups' debuts are out there to laugh at, and in some cases wince.
Take a look at some of our all-time favourite crash and burns:
The Beatles (9 February 1961
They had performed in 1957 under the name The Quarrymen but made their live debut as The Beatles in 1961, over lunch time. George Harrison was almost barred at the door because he had dared to wear jeans.
The Libertines (1998)
Peter Doherty and Carl Barat's Camden basement flat was the venue for The Libertines' "debauched" first gig. Things came to an untimely standstill when the electricity ran out and guests were asked to donate coins into a hat for the meter.
The Smiths (4 February 1983)
Their first show with the full lineup apparently saw Morrissey yodel while lying on the floor with his legs in the air. Erm, yeah.
U2 (1976)
U2's first gig was during a talent contest in their school canteen. Bono doesn't seem to recall them winning…
Pixies (1986)
Pixies were announced as 'Puxies' for the first show at Jack's in Cambridge, Massachusetts, an error they described as a "bummer".
The Sex Pistols (6 November 1975)
The punk rockers trashed the stage at Saint Martin's College as well as equipment lent to them by the headline act, who later sparked a brawl in rage. Just what you'd expect from this gang, then.
The Doors (1966)
It was the sleazy London Fog on LA's Sunset Strip that put The Doors up when they first started out. The band performed alongside exotic dancers amid fag butts and beer puddles, while "assorted lowlifes and sleazy characters" cheered them on.
Kiss (30 January 1973)
Gene Simmons knew his band were "the worst crap" but booked gig after their first manager bailed on them. They split just $50 to perform for a crowd of 10 people tops at the Popcorn Club in Queens, New York.
AC/DC (31 December 1973)
The club manager at Sydney's Chequers was getting on a bit when AC/DC made their New Year's Eve debut. He found their wild set far too noisy. So loud, in fact, that every twenty minutes he would cut the power (ironically, given the band name). What he'd make of their later shows complete with Angus Young's rebellious schoolboy outfit, god only knows.
Kasabian (1978)
Tom Meighan "strutted out like Led Zeppelin" after hiding behind the band's drum kit until the others had taken their places on stage. They ended up headlining Glastonbury so clearly faking it 'till you make it works.
The Police (20 October 1978)
The lucky New York crowd present knew they were seeing something special when The Police took to the stage. They flew in on a budget flight taking instruments as luggage, but the band had to spend the next three weeks playing 23 shows in 21 nights, travelling around with all their gear in a Ford Econoline.
Ed Sheeran (2002)
"My first gig was when I was 11. I played Layla in the school concert, accompanied by a friend on piano," Sheeran told the Daily Record. I often think that if I hadn't done that, I wouldn't be where I am today. I'm not saying I was great but I had a good reaction. I remember s****ing myself beforehand, being at home and crying to my dad: 'I don't want to do it!'"
Reasons why Ed Sheeran is not boring
Show all 15
The Velvet Underground (11 December 1965)
Lou Reed and his gang performed their first gig at a New Jersey high school. The three songs chosen were "There She Goes", "Venus in Furs" and, erm, "Heroin". Safe to say parents were not best impressed. Neither was drummer Angus MacLise who quit in protest at the band "selling out" after they accepted $75 payment. Doh!
Motley Crue (24 April 2981)
The crowd at this LA gig were highly aggressive, yelling profanities and spitting at the band. Vince Neil ended up punching one fan while other band members ended up using their guitars as weapons as the whole thing got wildly out of control.
Join our commenting forum
Join thought-provoking conversations, follow other Independent readers and see their replies