The Independent's journalism is supported by our readers. When you purchase through links on our site, we may earn commission.
Rev Run interview: 'Rap music is still running things'
Hip hop legend on the upcoming Run-DMC show in London, modern rap, and his brand new Netflix show about 'a rapper trying to retire'
Roisin O'Connor
Music Correspondent
Wednesday 30 May 2018 17:03 Comments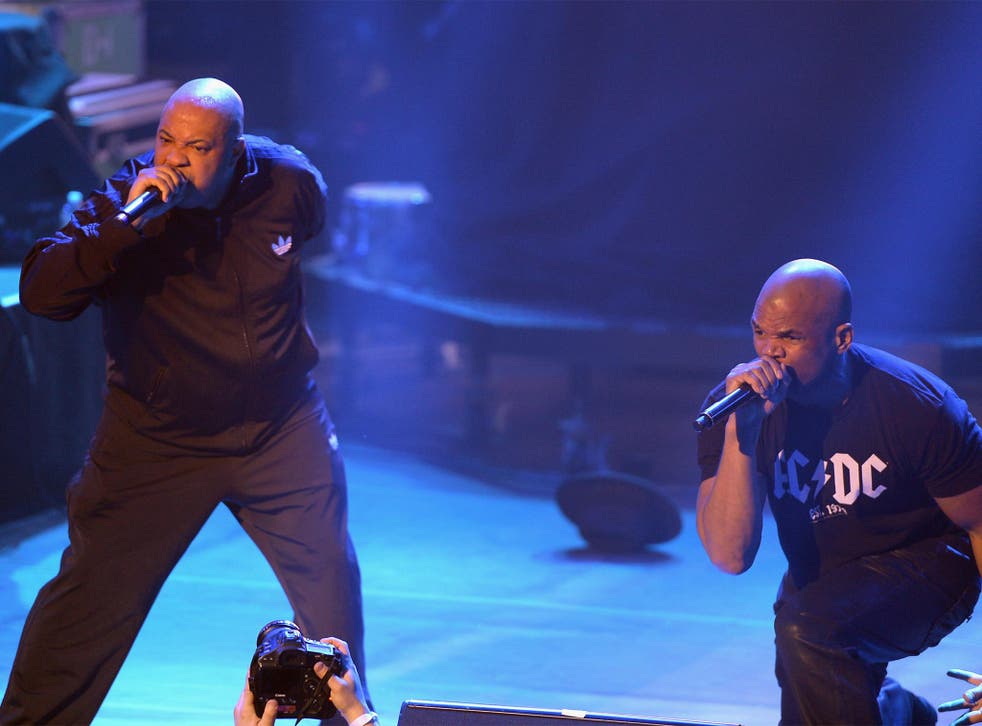 The legendary Run-DMC are performing with Slick Rick at a massive show in London this July, ahead of this plus their festival appearances at NASS and Kendal Calling, we caught up with Rev. Run - born Joseph Simmons - about his thoughts on modern hip hop, live performances, and a brand new Netflix show.
Hey Rev! Great to speak with you, can you tell us how the show with Slick Rick and RUN DMC came about?
My manager called me and said we should do the show, and he spoke with Darryl, and that's how you get things going. There it is, that's how it happens. We were both interested in playing London. My DJ Ruckus is gonna be there, and Darryl's DJ Charlie Chan, it'll be really cool to see them mix together.
What was your reaction to your third album 'Raising Hell' being inducted into the Library of Congress earlier this year?
I almost dropped the phone, it was crazy. I was on set filming something and they gave me this big cake, it looked like a turntable, and everyone around me was so excited – it was a big deal.
There was an interview a couple of years ago with DMC where he said contemporary hip hop is "overwhelmed by mediocre rap"… do you feel the same?
I like the new stuff that's out there, I'm listening to all of it. I love Kendrick Lamar, Drake, all those guys… Kendrick just got a Pulitzer, Drake is streaming like nobody else. It's different from what we did, but it's still amazing. Rap is still running things. I like Jay Z's last album, I thought that was a big deal, and now he's doing this tour with Beyonce. Rap is full of great things, and I'm on the edge of my seat waiting to see more.
It's probably the most forceful, hugest thing happening right now: hip hop culture. That's just the truth. They don't need to make the music I made. Drake sings, he's making reggae-infused, Kendrick with his new consciousness… I like it all.
What did you make of the recent controversy around comments by Kanye West?
I don't get into that stuff, I listen to the music. I don't need to get in deep on what's happening unless people are expressing their opinions in the music, and that's when I hear it. My way to approach social media is through positivity, that's what Rev Run is all about.
Enjoy unlimited access to 70 million ad-free songs and podcasts with Amazon Music Sign up now for a 30-day free trial
Sign up
What can fans expect from your live show?
I can't wait to get to London to perform because we're gonna come with all those old records. It has its own place, and I'm really happy to come and play the big hits. I think people will be impressed to see me and DMC and our DJs up there. It's gonna be hardcore. We can perform with the best of them, put it that way.
And what else are you up to this year?
I have a new show coming on Netflix called All About The Washingtons – I made a deal with Steven Spielberg's company Amblin Entertainment along with ABC and my manager. We approached Netflix and they bought the show, and we just finished making 10 episodes which should be out in August.
That sounds brilliant - what's it about?
In the past we've done reality shows, but this is scripted. I play a rapper who's trying to retire while his wife, played by my wife Justine, is trying to take over the world with her inventions, so that creates the comedy. Anthony Anderson's son Nathan is playing my on-screen son, and some other great actors are involved. I'm looking forward to sharing it with the world. If you remember Run's House, it's something like that, but it's scripted comedy.
TV preview 2018: Everything to look out for

Show all 16
Were you disappointed when your talk show 'It's Not You, It's Men' was cancelled?
I don't know if people were ready for that. I like to move on quickly. I take my creativity, I give it to the world, and I do it from the heart. I don't like to look back on things, because what I have now is extremely positive, and I think it'll fill the void of what people are looking for from Rev Run.
Are you working on any new music at the moment?
The show is really my focus, so I'm not putting out any solo Rev Run or Run D.M.C music, but I think my catalogue speaks for itself. So when you see a Run D.M.C show you can expect to be jammin', because these records are already embedded into culture, into your heart. A lot of groups have so many hits that it doesn't make sense to compete, to try and recreate what they had in their heyday.
What else have you got coming up this year?
NASS Festival… and Kendal Calling. I'm excited about those shows, and about the Netflix one, which is worldwide, so you have no excuse not to see it!
Run-DMC play a standalone London show on 5 July 2018 with Slick Rick, tickets are on sale now
Register for free to continue reading
Registration is a free and easy way to support our truly independent journalism
By registering, you will also enjoy limited access to Premium articles, exclusive newsletters, commenting, and virtual events with our leading journalists
Already have an account? sign in
Join our new commenting forum
Join thought-provoking conversations, follow other Independent readers and see their replies