Sam Duckworth interview: 'I love making music and without sounding corny it feels like this is what I'm meant to do'
Duckworth, who went by the stage name of Get Cape. Wear Cape. Fly for the better part of a decade, is now going by the moniker Recreations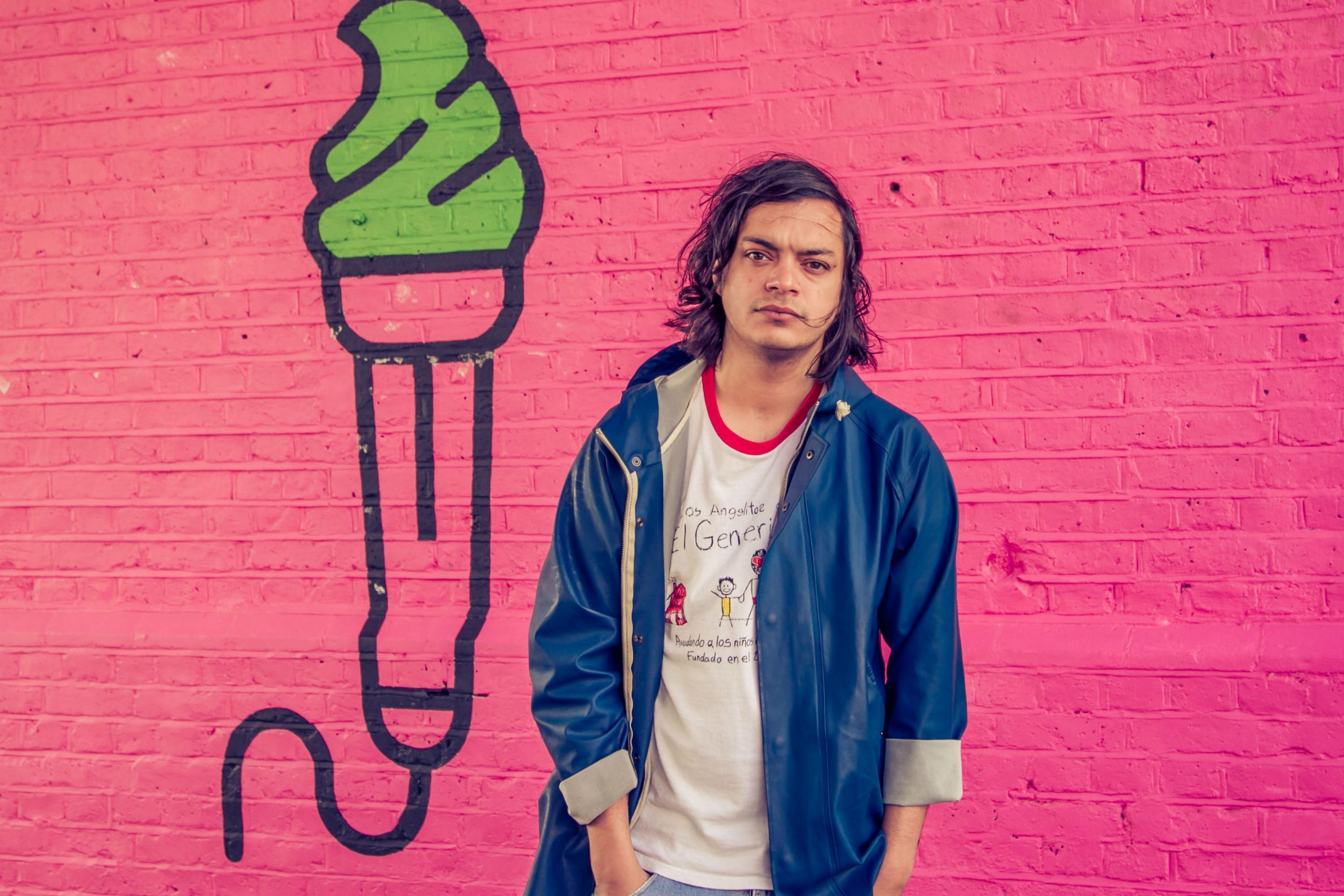 "Although the arcades shine bright, they don't have the glow of the city lights, you've got to get out of this place, while you're still alive". The lyrics of 'Lighthouse Keeper' from Get Cape. Wear Cape. Fly about the frustrations of growing up in a small town had a special resonance at the singer's recent hometown gig celebrating the 10th anniversary of Chronicles of a Bohemian Teenager, the album that initially cemented his place on the British music scene.
Sam Duckworth, now 30, felt nostalgic returning to Essex: "It was special to do it in Southend - it felt like it had to be done in Southend," he says. "It was written here and it should be commemorated here. It certainly felt like it made more sense lyrically to do it here too".
Duckworth, who went by the stage name of Get Cape. Wear Cape. Fly for the better part of a decade, is now going by the moniker Recreations. But last weekend was a celebration of his first performance identity. "Ten years is a long time to be doing anything," he says. "Technically this is my 12th year, but 10 years of recorded music is certainly something to be celebrated. I think in life it's important to celebrate the milestones that present themselves. It gets easier to drift from year to year as you get older and it's important to acknowledge where the journey has taken you."
Chronicles of a Bohemian Teenager was Duckworth's first album, recorded mostly in his bedroom when he was 20 years old; the album was released by Atlantic Records in 2006 and is certified as silver in the UK, shifting over 60,000 copies. But for Duckworth it is as personal as a teenager's diary, so laced with memory and emotion.
"Chronicles means a lot to me because it was the first," he says. "It was a culmination of two years of hard touring, running up and down the country on a Megabus. The first four years of my professional and adult life are wrapped up in the release of this record."
Despite his easy fondness for the album now, he's previously had an uneasy relationship with it. "I fell out of love with it for a while, almost in rebellion towards myself," he says. "But I'm loving it at the moment. It feels like a natural thing to me, like something I did when I was younger that feels a touch more accomplished now."
Last weekend, Duckworth played Chinnerys, a seafront venue that has seen Arctic Monkeys, BabyShambles and Nothing But Thieves play in front of packed crowds. He was supported by local Southend bands Longy, Arcaves and The Kingdom. And it truly felt like a homecoming. Supported by friends and family, (Sam's parents were in the crowd, chiming in with statements of support and ridicule where necessary) this gig was a two-way conversation between artist and fans doused in real emotion and pride. Despite having played stages around the world, from Africa to South America – with sets at Glastonbury in between - Duckworth says he felt the nerves of returning home.
"It's hard to go into something that to me has been a living entity over a decade but to others is still frozen in the moment of conception," he explains. "I was very nervous the week before. It was a big band, a new band and switching to the electric guitar felt like a bit of a risk for me. Thankfully being able to rehearse in the studio eased my nerves." He says that from the first listen back to the rehearsals, confidence in their collective ability rose.
Success has always been at the forefront of Duckworth's approach to music and what he set out on accomplishing 12 years ago. There is a sense of honest ambition that is often shrouded in artists. He says he expected to get to a stage where a 10th anniversary gig was an option. "I'm fully committed to this life," he says. "I love making music and without sounding corny it feels like this is what I'm meant to do."

Enjoy unlimited access to 70 million ad-free songs and podcasts with Amazon Music
Sign up now for a 30-day free trial
Sign up

Enjoy unlimited access to 70 million ad-free songs and podcasts with Amazon Music
Sign up now for a 30-day free trial
Sign up
He almost sounds like a grafting businessman when he talks about the realities of a saturated industry. "I think in 2016 to be a full-time musician is more a commitment than something you fall in to," he says. "The margins are tight, the hours are long and the satisfaction often gets muddled with statistical analysis."
While 10 years ago Duckworth was itching to escape his roots, he is now fiercely proud of his hometown music scene, which has given us The Horrors, These New Puritans and even Busted (well, James Bourne at least). A major player in the mod scene and a feeling of anti-establishment has always had a part to play in its produce. "I think there's something in the estuary water that breeds counterculture," he says. "People talk about Essex being the backwash but counterculturally I think it's the other way around. The increasing rejection of London as a concept is feeding the satellite towns and cities with a new fuel. Dreams don't start and end in the capital."
Still residing in Southend, Duckworth says; "Chinnerys is still the place that we all know and love. As local venues go we're pretty spoilt in that sense. Musically it's as acerbic and upfront as ever and the dedication that goes into doing things is very Essex. Determined and passionate."
A new wave of artists and bands is emerging and now establishing themselves around the Southend music scene and beyond and Duckworth is convinced the future is bright; "I think Longy is brilliant, all the comparisons I could give don't really do the guy justice, the closest I can think is that he's an Essex version of both the Gallagher brothers but with the heart and spirit of Joe Strummer. Arcaves, fronted by Billy Wright, are great too, it feels like they're a band entering into the beginning stages of knowing exactly who they are. I think the home of pub rock is producing a whole load of backroom bands that are going to blow the rest of the country out of the water. It's an exciting time down here."
Much of Duckworth's work is shrouded with messages around left-wing politics and the role it has played in his life. Much like his friend Billy Bragg, his music is that of protest. "Music was my gateway to politics," he says. "People of my generation have a strange political make-up, coming out of Cool Britannia and the blind optimism of New Labour. For many Iraq was our political awakening, and its fallout has made millions apathetic. Unlike other situations of mass unrest, this didn't go the way of the people and many switched off permanently or certainly felt powerless." He is inspired by the politics of positive change: the idea that you can positively affect the environment you are in. "I think many are well aware of how broken as a nation we are and don't need to be reminded," he believes. "For me it's about building bridges and trying to inspire hope amongst the chaos."
Duckworth finished his rendition of "Lighthouse Keeper" with one profound statement. "This song was about how I thought Southend-On-Sea was rubbish, I still think it's rubbish – but it's home isn't it?" He felt that being home deserved him at his best and subsequently, it got it.
"Southend is home and hometown shows are always fun and hectic, but they also come with the added pressure to be at the very top of your game. I felt like last weekend we were and I'm very proud of that."
Sam Duckworth's Baby Boomers 2, under the alias Recreations, is out now. His new EP, Beaches Aint Shit is released this week
Join our commenting forum
Join thought-provoking conversations, follow other Independent readers and see their replies