Sinéad O'Connor: Talks exclusively about suicide and redemption
In 2003, Sinéad O'Connor vowed she would never release another record. For the first time, she discusses the private agony that lay behind her decision, reveals how she tried to end it all, and explains why she's making music again. By Cole Moreton
Sunday 02 October 2005 00:00 Comments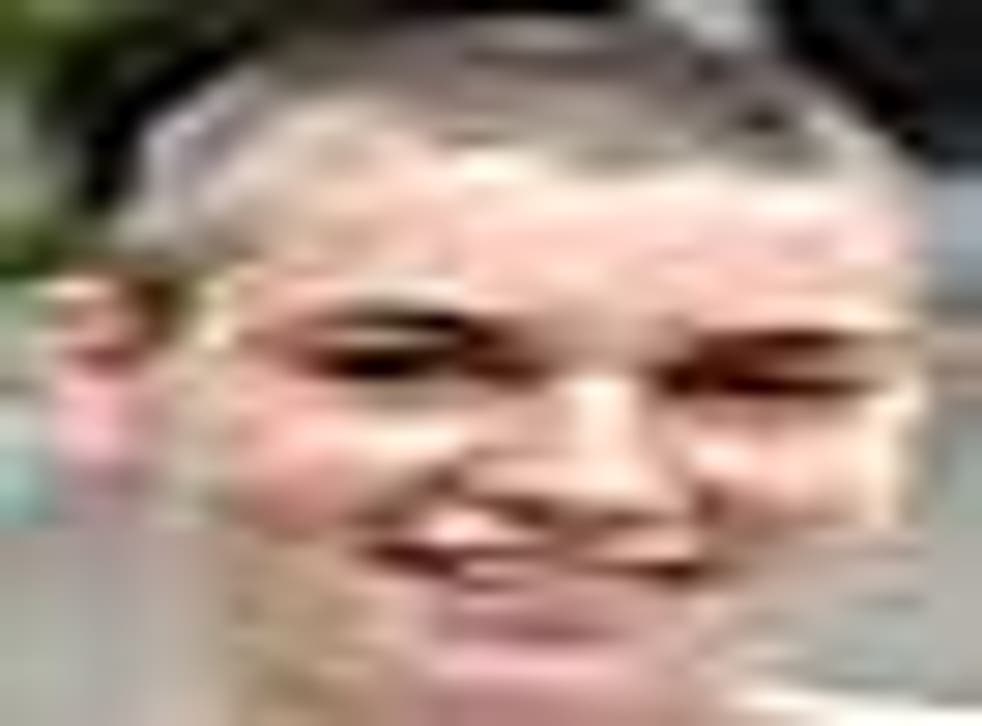 She is crazy as a loon, a right fruit loop, if you believe the Irish press, which remains obsessed enough to photograph her even when she pops out to the shops. The rest of the world also tends to think, more casually, that she might be slightly off her rocker.
Does it matter? Not much. Except to her. And those she loves most. And that is what we are about to talk about, as we sit together in her rented Georgian house in Monkstown, near Dublin.
O'Connor seems much happier than she has at any time since I first met her, some three years ago, but she wants to discuss the harm that being thought crazy has done to her, the heartbreak and misery that it has caused. She wants to tell me something that is not even known to her children, who are elsewhere in the house as we speak: that she tried to commit suicide. " I wanted to kill 'Sinéad O'Connor'," she says, calmly. "I wanted her dead."
A few moments ago she was bouncing on a huge, fluffy, pink beanbag in the sitting room, telling jokes. Now we are at opposite ends of a rust-coloured sofa in her music room, surrounded by guitars, amplifiers and icons. I watch kaleidoscopic colours shift behind a neon Jesus and catch my breath. Jake, her big, strapping, gentle teenage son, is blasting music from his rooms somewhere out the back. Roisin, her sparky, bright nine-year-old daughter, is waiting impatiently for a trip to the pictures. Shane, her smiley, friendly boy of 18 months, is asleep upstairs. The pale green of her silk dress softens O'Connor's face as she looks at me, considering if she should go on talking about this, here and now. Her eyes are mesmerising, they always have been, but now they burn so intensely that I have to look away.
I only asked why she retired from music. But the answer she gives is far more personal and painful than I ever expected.
It was in July 2003 that she announced that there would be no more Sinéad O'Connor records. "I seek no longer to be a 'famous' person and instead I wish to have a normal life," she said in a statement. "Could people please afford me my privacy?"
The official record company biography describes the announcement as the ultimate result of a decision made long ago, in 1990, after five million people bought the album I Do Not Want What I Haven't Got. The " spotlight of public attention" was, according to this history, " oppressive". She then made series of records that were intensely personal and hugely creative, but never likely to sell in such numbers. The official story is that she deliberately sabotaged her fame. It seems much more likely that she followed her heart, singing her mind, seeking herself.
We first met in 2002 when O'Connor seemed to be retreating from international superstardom into the traditional music of her own country, where songs and singing are still prized above marketing, with an album called Sean-Nós Nua (the old way made new). This remade old songs - even the cheesy "Molly Malone" was reclaimed as a death ballad - and was a classic of its kind. The biggest names in Irish traditional music declared that hers were the new standard versions. One of them, a mutual friend, introduced us. Sinéad told me she was not a rock star but "singing out the hurt for people who cannot sing it". Keening, like the women hired to wail at Irish wakes.
Then she stopped. She would study theology at a Catholic college in Dublin. She would learn Latin chants from monks at Glenstal Abbey in Limerick and only sing in church, for non-paying audiences. She did these things, but then fell pregnant by a married man and her studies became impossible. She released an album with the monks under the name Marie-Bernadette. That and a greatest hits collection, a live DVD and a double-album of unreleased tracks and collaborations made it seem she had not really gone away, and not everybody believed she was quitting. Those close to her did, however. They saw she was in a mess and believed that the death of her public persona was the only way to rediscover herself. Going back on the decision to retire, she told them, would be a betrayal of all she had been through.
Enjoy unlimited access to 70 million ad-free songs and podcasts with Amazon Music Sign up now for a 30-day free trial
Sign up
But now she is back. There is a new album out, on her own label. Throw Down Your Arms was recorded at Tuff Gong and Anchor studios in Jamaica earlier this year with the expert rhythm section of Sly Dunbar and Robbie Shakespeare, and a squad of reggae greats such as Burning Spear guitarist Dalton Brownie. It is a bold record, O'Connor singing out roots music like no woman has done before. This is not "Three Little Birds", but a serious tribute to rasta sounds and spirituality. She sounds powerful, mystical, strong. But this is a new record. Didn't she say that we were not going to have any of those?
"I have to answer that very carefully," she says, pulling on a Marlboro Light, tucking her bare feet up underneath her. "I started writing songs when I was 14. I signed my record deal when I was 17, and moved to London six months after my mother died. I stepped out of hell, given how I had grown up, and stepped into the music business. Then I got carried along on this whole rollercoaster of becoming "Sinéad O'Connor", in inverted commas." She signals them with her fingers.
Right from the beginning of her career, O'Connor talked about the physical and mental abuse she had suffered at the hands of her mother (although the extent of it was disputed by other members of her family). She bared her metaphorical wounds in her music and in interviews, choosing to be heard as a voice for others who had been abused. "I never took time to recover from what had gone on when I was growing up, and to establish a sense of self," she says, quietly but surely. "The big problem if you are a child abused is that you don't really have a strong sense of your own identity. Then suddenly you're this famous person and everybody is on your back. For a good 17 or 18 years everyone was on my fucking back, as I see it. I had a very abusive experience."
What do you mean on your back? "Making me out to be this fucking controversial person - Sinéad O'Controversy - just for being myself." Her voice is calmer than those words look in print. She is just giving me the facts as she sees them. "The media whipped * up this whole thing of Sinéad O'Connor the crazy woman, you know? You're looking at your name on a piece of paper and that's not you. You lose your entire personality. That affected my life in ways people would not have begun to dream of."
She was being herself when she appeared on Saturday Night Live in America in 1992 and tore up a picture of the Pope. And again at Madison Square Garden only a fortnight later when she came on stage at a tribute concert for Bob Dylan, wrapped a rastafarian prayer cloth around the microphone and sang an unaccompanied version of "War", a musical rendition of a speech Haile Selassie made to the United Nations in 1963: "Until the basic human rights are equally guaranteed to all, without regard to race, 'dis a war." The song was originally performed by Bob Marley (everyone else had sung Dylan) and O'Connor changed the lyrics to mention child abuse. Some of the audience cheered her audacity but many booed.
Both acts were meant as protests at the culture of silence that masked child-abuse scandals within the Church. The backlash against her was huge, with leading Roman Catholics attacking the singer and urging the faithful not to buy her records. Sales in the US fell dramatically. But the scandals she was raging against became public, in time. Ireland went through convulsions as it evolved from a theocracy to a modern nation.
To some people O'Connor had been a prophet of that change. To others she was doing the work of the devil. She was certainly demonised in some parts of the Irish and American press, and portrayed as out of control. And she was dismissed as a fruitcake in 1999, when she was ordained as Mother Bernadette Marie by Bishop Michael Cox of the rebel Tridentine Order, at Lourdes. Irish and American newspapers in particular dropped all pretence at subtlety and just started calling her "mad", "deranged" and " weird".
That really mattered when she came close to losing custody of her daughter in the same year. "I was accused of being an unfit mother," she says, and now there is tension in her voice. She has decided to talk about this on record for the first time. The cigarette is burning down fast.
There was a court case involving Roisin's father, the Irish journalist John Waters. "The only evidence against me in that case was 17 years or so of newspaper stories that made me out to be a crazy person," she claims. "Because of the media's take on me, I had to endure a hellish experience. And potentially my daughter would have had to endure a hellish experience. All sorts of people were saying I shouldn't raise a girl. It's interesting that they never tried to take my boy away from me."
She gets worked up talking about this. Her face hardens, she concentrates her gaze on a black-and-white photograph of Bernadette of Lourdes, and smokes furiously. "So basically, the 20 years in which I was 'Sinéad O'Connor' resulted in people trying to take my fucking baby off me."
Long before she was famous, at the age of seven, Sinéad had been removed from the custody of the mother she still loved, intensely, despite what was being done to her. "It was the most awful, traumatic experience I ever had, so the threat of losing my daughter pressed serious psychological buttons for me and I cracked up very badly."
Wednesday 8 December 1999 was the worst day of all. "I have made one suicide attempt in my life, and that was on my 33rd birthday, after a session in court that day where it was suggested that for the rest of my life I would only see my daughter once a month. I made a very serious suicide attempt, and I did almost die."
She did it at the home of her friend Adrian Sherwood, the dub producer. "I ate a shitload of * tablets. Adrian took me to hospital. I don't remember a thing because I was out of it. That was a very distressing experience. Even though I didn't physically die, I did actually die. My personality died."
She moved back to Ireland while the case was still going on, but her son Jake was sent to an English boarding school. This, she says, was against her will. "My family was being ripped to shreds. The rug was being pulled from under us. It devastated me, spiritually and in every way. I actually won the court case - they apologised profusely and said not only was I a good mother but I was a model for many parents - but only after they had made me go through all that."
O'Connor retreated, in her own words, to the kitchen. "I did five years as a mother and not much else, all by myself, which I loved. Roisin is with her father half time and half the time with me, and I never missed one of my days with her after the court case. I wouldn't have a housekeeper or a nanny, I wouldn't have anybody near us. I did Sean-Nó Nua but I would get home from tour in the morning and go to the supermarket in the afternoon with my apron on. It was unreal."
It was also unworkable, she felt. "I was hanging on to life by a tooth string. I just wanted to get my kids and have a normal life, to protect me and my kids from 'Sinéad O'Connor'."
Part of her public image was the fierce, shaven-headed warrior woman. " I am a very strong, tough person in some ways," she says, "but also an extremely fragile person in other ways. I am a small woman, really: a single mother with three children, trying to live as normal a life as possible, and on top of that I was already dealing with a whole set of emotional disturbances from the way I grew up. I actually did take a very serious set of kickings. As an artist you are a sensitive person; your job is not to be tough and let things wash over you. I felt like I was inside out, like I had no skin. I walked around like that for years."
After announcing her retirement she parted company from her manager and told friends she was never going back. "I didn't think there was any other way to do it except total withdrawal. You are talking to somebody who didn't want to be alive."
Then came the moment she describes as one of the biggest breakthroughs of her life. Late last year she was diagnosed as suffering from manic depression. "That was the best thing that ever happened to me, you know, because I had been walking around for years so close to dying. A lot of people lose their creativity when they go on the treatment, but the opposite happened to me: I began to want to live, and I got my creativity back."
After years of unsatisfying therapy she had also found a new counsellor. "I don't know what the woman did, but within days of going to see her I found myself buying the little piano that's down in the kitchen. Then I went to the guitar. That was the first time in three years. Friends of mine began to say, 'You should really be singing.' Apart from being a mother, actually, my self-esteem comes from my work. I was killing myself by denying that."
Calmer and happier, she decided to reclaim her art but not re-enter the pop mainstream. "As far as I am concerned, Sinéad O'Connor is resting in peace in some ways. That incarnation of her does not exist any more. I don't want to perform any of those songs ever again. I will make religious records for the rest of my life."
She knew exactly what the first one should be. O'Connor had met Sly and Robbie eight years earlier, through Adrian Sherwood. She rang them on 11 February, St Bernadette's Day, for help in resuming her career. A month later she was in Jamaica. "It felt like a dream come true, like I had died and gone to heaven. Not only was I out of the kitchen but I was in Kingston making a record with the most incredible band in the universe. It was unbelievable. I had to keep locking myself in the toilet so I could squeal really quietly, then go back in and act like, 'Yeah, I do this every day.' ''
'War' is on the album. So are songs by the likes of Burning Spear and Lee Perry that have been a comfort and inspiration since she first started to hear them on London's Portobello Road at the age of 17. "What I love about them," she says, "is that they are about rescuing God from religion." Rescuing God is what Sinéad has been trying to do all her life - snatching back belief from the priests and bishops she (and many others) felt held her country in a crippling grip; liberating the Lord from oppressive religious culture. That theme has many resonances in the rastafarian sentiments of songs such as "Jah Nuh Dead", "He Prayed" and "Untold Stories". And in "Vampire", a song first recorded by Devon Irons that she danced to after her ordination.
"The song makes a distinction between a true rasta person and a fake rasta person, or a vampire who feeds on the idea of rasta but isn't a true rasta," she says. Like every song on the album it is dense, powerful and heartfelt, sung like a spell with an intonation that sometimes comes close to imitation, but this is not karaoke rastafari, she insists. It is more deeply personal than that. "I would transfer the spirit of the song to Catholicism because I am Irish, that is the religion of my culture. There are people who say they represent Christ but actually they preach against love, which is blasphemous as far as I am concerned. The teaching against homosexuality is blasphemy, for example. God created gay people, so who is anyone else to say you should not be gay?"
The Emperor Constantine was a vampire, she says. George W Bush is another. "Bidden or not bidden, God is present," say the words of Carl Jung, engraved on a matt-black plaque on the wall. So God is here as our words spill all over the wooden floor and Bob Marley dances in a black-and-white photo with his dreadlocks splayed out like a spidery halo. God is watching the flicker of a candle on the windowsill, reading the words from the " Song of Solomon" that Sinéad has painted in gold on canvas, possibly even longing to pick up the mint-coloured guitar on a stand in the corner of the room under a framed letter from Dolly Parton. It is divine, that guitar.
What some people don't understand - particularly in the Church - is that the reason O'Connor has attacked organised religion so fiercely over the years is not because her faith has gone but because it is passionate. "You wouldn't be angry with a thing or a person unless you loved them, actually. You wouldn't want to rattle them unless you felt it would help them to survive."
The possibility of a personal relationship with God through the Holy Spirit is a mainstream Church belief. Sinéad claims she has experienced this since childhood, but feels uncomfortable explaining it. "I'm not proselytising. Not everybody needs it, but for me it is a reality. If you asked me to say in one word what God is, then I would say 'magic'. Catholicism hid all the magic, hid one's own power to communicate with God. The rasta movement, which is not a religion, does the complete opposite. When you are around those people you can taste God. These people know that God is alive."
The idea of mischief also has an important place in rastafarian culture. "I'm interested in that, in terms of rocking the establishment," she says. "Getting ordained was mischief. There is a whole series of roots songs about the idea of 10,000 Ethiopians descending on the Vatican on horseback to rescue God. I love that idea. Ten thousand careless Ethiopians and one crazy fucking bald Irishwoman."
There's that c-word again. Last year she took out a full-page advertisement in the Irish Examiner to ask that it should not be applied to her. But you wouldn't call her crazy if you heard her deconstruct Shark Boy and Lava Girl with Roisin, or tell a filthy joke, talk theology or wax lyrical about a performer called Mr Methane. She's not normal - she's eccentric, wilful - but she's definitely not crazy, not by a long way. Things have happened over the years that have brought her close to losing her mind, and her life. Some of them were self-inflicted. But Sinéad O'Connor, the person not the persona, has somehow survived it all and is still singing, for her own sake.
"Singing is a way of proclaiming a better world," says Brother Mark Patrick Hederman of Glenstal Abbey, where she found friends for a while, "it's a refusal to give in to the grimness of the past."
The day after that conversation I received an email from O'Connor requesting that I did not write about the suicide attempt. Then another. "OK, just say the truth," she wrote. "But explain it in the context: after years of trauma, culminating in that trial, I had developed manic depression... and the main symptom is the constant voice in the head telling you to kill yourself. It was the illness which was at me. I would rather my kids understood it within the context of my having been so ill, and not that this is the way I really am."
The songs on Throw Down Your Arms were far more important to her than she had been able to say in person. Two days after she tried to kill herself in 1999, Sinéad checked out of hospital and left London for Dublin. "I had a flat all by myself, I knew nobody," she wrote. "I was all alone except for those songs. They kept me alive and hugged me and held on to me. They carried me through that time. If not for them I would have been utterly lost, spiritually. I thought God hated me and wanted me dead. Those songs showed me God was with me, and helped me live. That is why, coming back to life now, I had to record them first. They were my lifeboats and my ropes out of death. They still are."
Singing is not about pop for her. It stopped being that a long, long time ago. "This record," she wrote, "gimme back my life."
BIG HITS AND CLOSE SHAVES
'The Lion and the Cobra' (1987)
After previously collaborating with artists such as U2's The Edge and World Party, the range of O'Connor's unique, mercurial voice was fully revealed on this, her solo debut. The album is by turns poppy, angry, sensual and anguished, with highlights including the dance-tinged "Mandinka", which reached the Top 20 in the UK.
'I Do Not Want What I Haven't Got' (1990)
Recorded during the break-up of her first marriage, O'Connor's second album shot to the top of the charts on both sides of the Atlantic. Its success was fuelled largely by one song: "Nothing Compares 2 U". Originally an obscure Prince track, O'Connor's astonishing version (and the stark video that accompanied it) made her a huge star.
'Am I Not Your Girl?' (1992)
Recording a collection of torch songs and standards such as "Don't Cry For Me Argentina" and " Bewitched, Bothered and Bewildered" may have seemed an odd choice for someone as uncompromising as O'Connor, but the strength of her voice shines through. It sold well in the UK, reaching the Top 10, but performed badly in the US following her infamous appearance on Saturday Night Live.
'Universal Mother' (1994)
Following a turbulent time in her personal life, O'Connor made a return to recording with an album of deceptively peaceful, folk-tinged ballads. Scratch the surface, however, and the lyrics reveal her emotional scars. The album's redemptive finale, " Thank You For Hearing Me", was released as a single and became her biggest hit since "Nothing Compares 2 U".
'Faith and Courage' (2000)
After an extended, six-year hiatus interrupted only by the release of a couple of singles and a "Best of" compilation, O'Connor returned to the fray with a rockier sound and collaborators ranging from Wyclef Jean to Brian Eno. But, despite generally favourable critical notices, it failed to make a big impression commercially.
'Sean-Nós Nua' (2002)
With a title that translates as " Old Way Made New", this album saw O'Connor returning once more to Irish folk music for inspiration. Once again, however, good reviews failed to translate into chart success.
'She Who Dwells in the Secret...' (2003)
Fully titled She Who Dwells in the Secret Place of the Most High Shall Abide Under the Shadow of the Almighty, this double-CD collection of rarities, B-sides and live tracks was thought at the time it was released to be O'Connor's way of drawing a line under her career and, after many false endings, to mark her final retirement from the music industry.
Sinéad O'Connor's seventh studio album, 'Throw Down Your Arms' is released tomorrow on That's Why There's Chocolate and Vanilla records
Register for free to continue reading
Registration is a free and easy way to support our truly independent journalism
By registering, you will also enjoy limited access to Premium articles, exclusive newsletters, commenting, and virtual events with our leading journalists
Already have an account? sign in
Join our new commenting forum
Join thought-provoking conversations, follow other Independent readers and see their replies