Sonic Youth: Breaking up is hard to do
Thurston Moore and Kim Gordon's marriage ended two years ago, taking Sonic Youth with it. Larry Ryan hears them and other members strike out on their own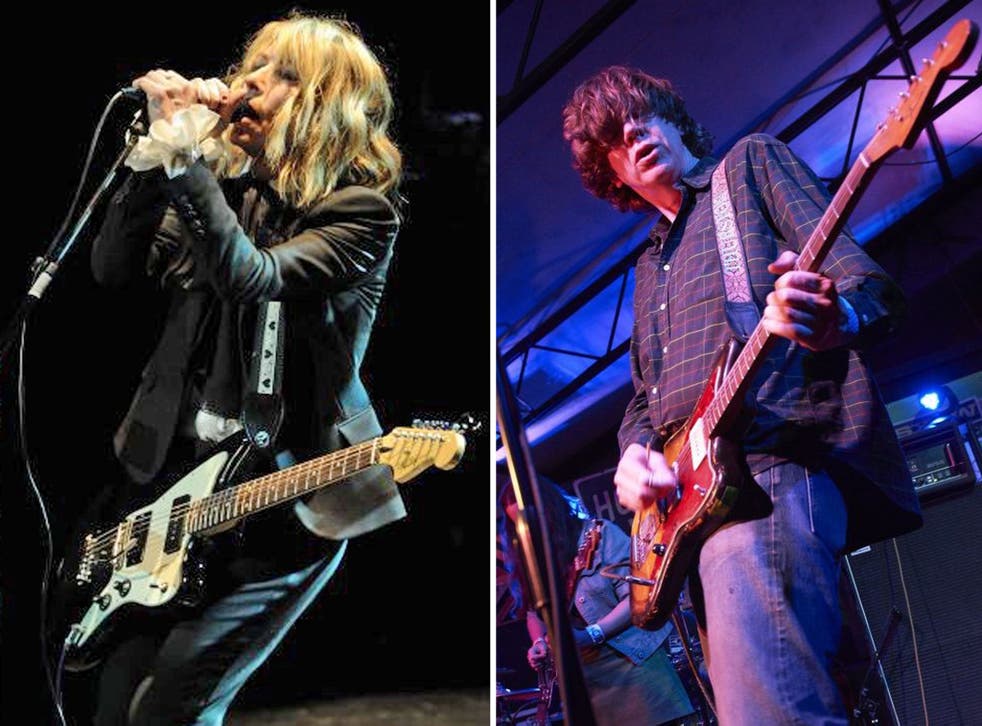 During an interview in 2007 Thurston Moore of Sonic Youth cast a sardonic eye over their long career in the context of the vogue for bands of the 1980s and 1990s to reform. "What would have happened if we did break up after Daydream Nation [1988] – or even after Dirty [1992] – and had gotten back together two years ago?" he said. "We probably would have made so much money. That was our biggest career faux pas: not breaking up." Alas, Sonic Youth got the chance to put things right, so to speak, by going on extended hiatus in 2011. Whether they'll cash in with a subsequent reunion remains to be seen.
The reason for the New York band's break after some 30 years of making noise was the demise of the marriage of members Moore and Kim Gordon – a celebrity break-up which gave rise to much wailing and gnashing and upset in the indie-rock community.
The four members of Sonic Youth (Gordon, Moore, Lee Ranaldo and Steve Shelley) however, have all had a myriad of fecund artistic interests outside the band so the band's demise has just put other projects into greater focus. A recent newspaper headline about Thurston Moore's new band, Chelsea Light Moving – "an indie legend's side project takes centre stage" – would be apt for all four.
Next week see sees the release of the first album from Kim Gordon's new project Body/Head. The record, called Coming Apart, is an hour long slab of duelling guitar noise made with Bill Nace, an experimental guitarist. Last year the pair toured the project together, in a series of largely improvised performances – the album is in a similar vein, if a little more structured. As well as guitar, Gordon provides distinctive vocals – flat and aggressive, howled and incanted. It's a difficult record but the more committed follower will expect such experiments.
In April, Gordon opened up to Elle magazine about her break-up with Moore, saying "it ended in a kind of normal way – mid-life crisis, star-struck woman." Naturally the suggestion that Moore had an affair will lead people to comb through Coming Apart for insights. Indeed, the third track is called "Last Mistress", which offers a salacious hint. "I can only think of you in abstract," Gordon intones repeatedly in another song. A detail might be there, but you'll have to do some work. Easily readable personal lyrics have rarely been a feature of the Sonic Youth songwriters.
Chelsea Light Moving, Thurston Moore's new four-piece outfit, released its self-titled first album in March. Ever busy, Moore has also recorded limited-release experimental works with the likes of Yoko Ono and John Moloney, toured various projects and joined a black-metal supergroup called Twilight. Guitarist Lee Ranaldo, meanwhile, has a new album, Last Night on Earth, out in October, made with new backing band The Dust. Both Ranaldo and Moore's records sound like late period Sonic Youth albums: largely sprightly alt-rock jams with various blasts of noise. They're reasonable, if a little by the numbers.
That Gordon's album is the standout among the trio will lead some to suggest she was the brains of the operation. It helps that she has always been a preternaturally cool and influential figure in pop culture. "It makes clear she was the soul of Sonic Youth," one review claimed. I don't fully buy it. Sonic Youth were always the sum of their divergent parts: each member oscillating wildly between rock and experimentation and beyond.
Steve Shelley, for his part, is playing the drums in Ranaldo's backing band. He also briefly joined art-rock group Disappears. The drummer has set up a record label called Vampire Blues. Likewise Moore has his own record label, Ecstatic Peace, while Ranaldo has worked on visual arts projects often with his wife, Leigh Singer.
Gordon meanwhile, has ongoing fashion lines and has filmed a cameo for the TV series Girls. Last week a survey of her visual art opened at a gallery in Manhattan. She has two books on the way. One is a collection of her writing on art from the early 1980s, the other an autobiography, so we might get more definitive word on Sonic Youth yet.
Enjoy unlimited access to 70 million ad-free songs and podcasts with Amazon Music Sign up now for a 30-day free trial
Sign up
In Confusion is Next, a 1994 band biography, Moore provided a foreword. Some lines could now serve aptly: "There are no major rock and roll incidents a la Led Zeppelin. Nor are there any major catastrophes. Boring? Yeh, maybe..." he wrote, adding: "but where's the sadness and soul-searching which, like anyone, we all experience? I can only say it's undercover and it's in the music."
'Coming Apart' by Body/Head and Chelsea Light Moving's eponymous debut are both out now
Register for free to continue reading
Registration is a free and easy way to support our truly independent journalism
By registering, you will also enjoy limited access to Premium articles, exclusive newsletters, commenting, and virtual events with our leading journalists
Already have an account? sign in
Register for free to continue reading
Registration is a free and easy way to support our truly independent journalism
By registering, you will also enjoy limited access to Premium articles, exclusive newsletters, commenting, and virtual events with our leading journalists
Already have an account? sign in
Join our new commenting forum
Join thought-provoking conversations, follow other Independent readers and see their replies