The Independent's journalism is supported by our readers. When you purchase through links on our site, we may earn commission.
What does Spotify's new 'hate content' policy mean for artists, the music industry, and Time's Up?
The streaming service wants to take action amid growing pressure to act against artists accused of abuse or assault but has stepped into a minefield of issues surrounding censorship and what 'controversial' really means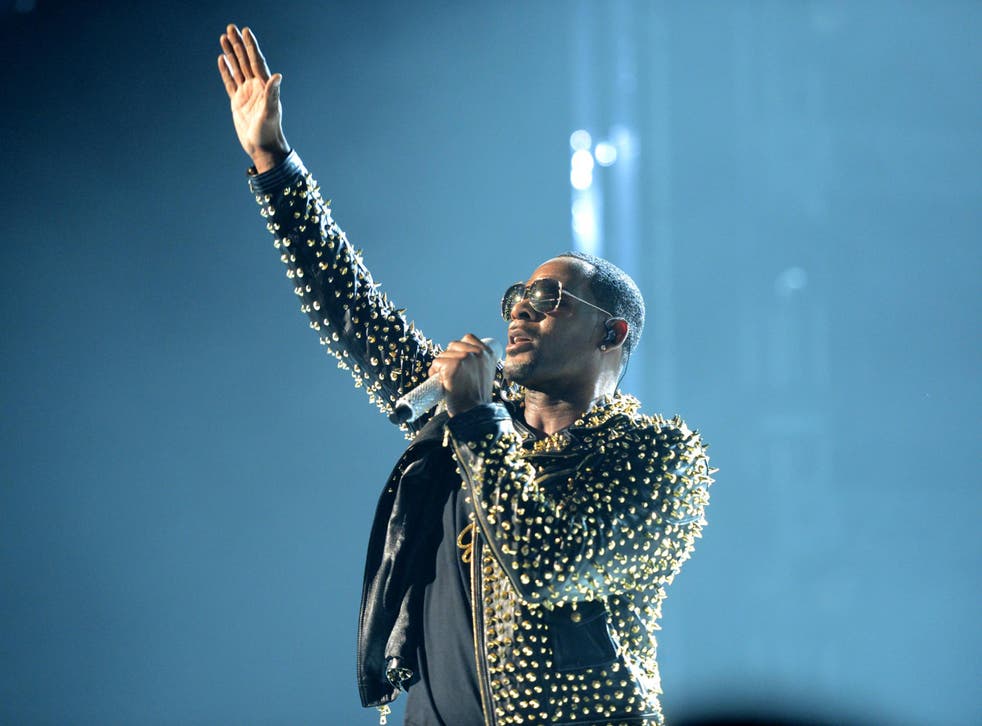 Spotify has introduced a new policy that pledges to remove content that "expressly and principally promotes, advocates, or incites hatred or violence against a group or individual based on characteristics, including, race, religion, gender, identity, sex, ethnicity, nationality, sexual orientation, veteran status, or disability".
The company, which was valued at $26.5bn (£19.6bn) after an initial public offering last month, cited two artists as it introduced the policy – singer R Kelly and rapper XXXTentacion – who it said had been removed from all of its official playlists and "recommended" features.
"We don't censor content because of an artist's or creator's behaviour, but we want our editorial decisions – what we choose to program – to reflect our values," Spotify said in a statement.
"When an artist or creator does something that is especially harmful or hateful, it may affect the ways we work with or support that artist or creator."
Though Spotify has previously removed songs from white supremacist acts amid a rise in hate crimes in the US following the election of Donald Trump; its new policy is a heel-turn following a statement last August, which said it did not alter its content library "based on the actions of the individual behind the content".
"We hope that Spotify's users will use their own discretion to determine exactly what music they listen to," a spokesperson said.
However, Billboard reports that Spotify has been quietly enforcing a version of the new hate consent and hateful conduct policy for "the last several years" without publicising it, and also reports that Apple Music stopped promoting R Kelly on its own playlists "several months ago" with no announcement.
The decision to remove certain controversial artists comes in the wake of a growing campaign dubbed #MuteRKelly, which – after decades of industry silence and apparent lack of any criminal investigation – was launched in an attempt to hold Kelly responsible for alleged sexual misconduct and abuse.
Alleged R Kelly victims go on Today show: 'you would address him as 'Daddy' or get slapped'
Time's Up campaigners – in particular the Women of Colour group in the organisation – have been calling on Kelly's label, radio stations, record stores and streaming services to censor Kelly's music.
Enjoy unlimited access to 70 million ad-free songs and podcasts with Amazon Music Sign up now for a 30-day free trial
Sign up
The singer, who previously claimed the #MuteRKelly campaign was a "public lynching of a black man", has accused Spotify of basing its decision on "false and unproven allegations" and "bowing to social media fads".
XXXTentacion, who is awaiting trial for alleged aggravated battery of a pregnant woman and witness tampering, did not comment. His representatives, however, questioned whether Spotify would continue to include on its playlists other artists accused of abusing women, including Gene Simmons, David Bowie, Dr Dre and James Brown.
Terrence Henderson, the executive known as "Punch" from Top Dawg Entertainment, home to Kendrick Lamar and SZA, tweeted: "Whoa. Are they censoring the music? That's dangerous."
And Don Gorder, the chairman of the music business and management department at Berklee College of Music, called Spotify's decision "a big deal" given the influence of its playlists, but warned that "it is a slippery slope."
"There are lots of bands in history that have been accused of bad behaviour, but they're not taking the pummelling that R Kelly is taking," he told the New York Times, adding that while he found R Kelly's alleged behaviour "deplorable," the singer had not been convicted in court.
Spotify "created this new moral standard – what is it?" he asked. "Where is the line?"
Spotify has already acknowledged that it is treading in seriously murky waters and said in its announcement that it needed time to evolve. Its curated playlists are incredibly influential and often boast millions of subscribers – which can mean extra streams and income for artists – featured on its front page, so it's reasonable to assume that most artists won't let their music be removed without a fuss.
And as despicable as the allegations against XXXTentacion are, his representatives – along with Punch and Gorder – make a valid point. If Spotify can pick and choose which artists it deems too controversial to promote, where does it stop?
At the time of writing, singer Chris Brown – who was convicted in the 2009 felony assault of his then-girlfriend Rihanna and is the subject of a restraining order by a subsequent ex-girlfriend – features on at least two prominent Spotify playlists: "Today's Top Hits" and its R&B playlist "This Is How We Do", which have 19.9 million and 500,000 followers respectively.
R Kelly, who for years has faced lawsuits and news reports alleging sexual coercion and abuse of young girls and women, has denied every allegation made against him. He is not currently facing any criminal charges and was acquitted in 2008 in a child pornography case.
Other artists who have been accused (but not convicted in court) of violence against women include Rich the Kid, Famous Dex and YoungBoy Never Broke Again. Yet these artists have been kept on influential playlists such as "Rap Caviar".
Controversial rapper 6ix9ine – who pleaded guilty to one count of Use of a Child in a Sexual Performance in 2017 (for which he awaits a court hearing) and has also served jail time for assault and the sale of heroin – currently still features on Spotify's "Off The Strength" playlist with his track "Gotti".
Then there's the actual content of music featured on curated playlists. As R Kelly's representative noted, his lyrics are mostly about love, sex and relationships. On the other end of the spectrum you have Eminem, who features on several Spotify playlists with more than one dubious lyric, including "Just Don't Give a F**k" featured on the "I Love My 90s' Hip Hop" playlist (1.4 million followers) which includes the line delivered in first person as Marshall Mathers: "Went to gym in 8th grade, raped the women's swim team/Don't take me for a joke, I'm no comedian." Will Spotify class this as "hateful content"?
Spotify says the decision to stop promoting a certain artist will be made by an internal committee, led by its vice president of content and marketplace policy, Jonathan Prince. The streaming service has also partnered with groups including the Anti-Defamation League and the Southern Poverty Law Center to help identify artists with content it wishes to remove from its playlists.
"It's important to remember that cultural standards and sensitivities vary widely," the company said last week. "That means there will always be content that is acceptable in some circumstances, but is offensive in others, and we will always look at the entire context."
The company has certainly given itself a rather daunting task. Alongside the more prominent names, critics are now asking whether it will also address the reputations of new or emerging artists such as the American rock band Brand New, whose frontman Jesse Lacey was accused of coercion, sexual harassment and child grooming. Lacey apologised for his actions and said he hoped "to be able to take the correct actions to earn forgiveness and trust".
Brand New as an example also poses another question: will an entire band be punished for the actions of a sole member? If a band member is accused – and even convicted of – sexual harassment or misconduct, will the entire band be removed? Or just the songs on which that member appears?
Allegations recently emerged against Beyoncé's "Drunk in Love" producer Detail, who is accused of raping two women and attempting to assault singers Bebe Rexha and Jessie Reyez.Will Spotify apply the same music policy to this situation and remove the music Detail worked on from its playlists?
Billboard also observed that some industry insiders are asking whether Spotify plans to hold labels run by accused abusers accountable in the same way as R Kelly.
As much as campaigners may be welcoming Spotify's undoubtedly well-intentioned move to support alleged victims of violence and sexual assault, it seems there is still much for streaming services, labels and the media to sift through before a singular policy can be enforced when it comes to controversial artists. At present, Spotify risks making more of a mess than the one it is trying to clear up.
Register for free to continue reading
Registration is a free and easy way to support our truly independent journalism
By registering, you will also enjoy limited access to Premium articles, exclusive newsletters, commenting, and virtual events with our leading journalists
Already have an account? sign in
Register for free to continue reading
Registration is a free and easy way to support our truly independent journalism
By registering, you will also enjoy limited access to Premium articles, exclusive newsletters, commenting, and virtual events with our leading journalists
Already have an account? sign in