Stephen Sinnott-Clarke interview: 'Raising awareness literally saves lives; it's why I'm still here today'
DIY music promoter Stephen Sinnott-Clarke was diagnosed with testicular cancer in May 2014, which prompted a 14-month struggle with the disease. On the 1-year anniversary of being given the all-clear, he's released a charity album in aid of CheckEmLads to help raise awareness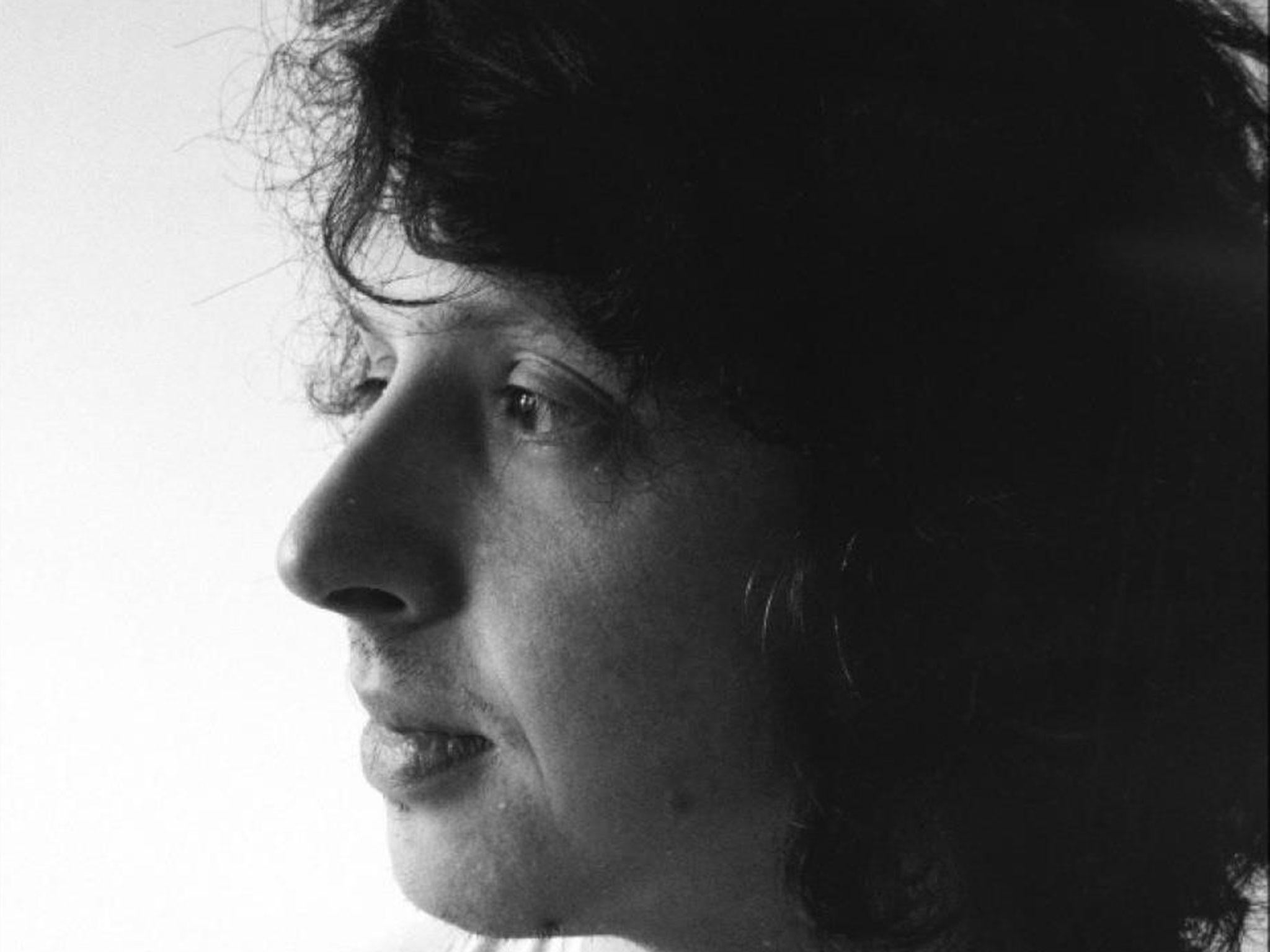 Upon learning of his diagnosis with testicular cancer on a warm, sunny Friday afternoon in May 2014, Stephen Sinnott-Clarke did what any sane rational human being would do; he got blind-drunk! 'I went to the local pub for a pint but soon realised I was going to burst into tears if I hung around much longer, which I didn't want to do in front of complete strangers. So I popped to the local off license, bought a huge pack of beer, some cigarettes, came home, started drinking, put some music on, played lots of air guitar, danced a lot, sobbed a lot and just tried to blast it away'.
Stephen would often turn to music to help him in times of crisis, and now, on the 1-year anniversary of getting the all-clear, he's turned to music again to help raise awareness for CheckEmLads, a charity dedicated to supporting those with the disease. The compilation album consists of 26 unreleased songs from artists as diverse as Mogwai, Songhoy Blues, Future of the Left, Cleft, Poly-Math, The Fierce and the Dead and Alpha Male Tea Party. The album is just £5 with 100% of the profits going to CheckEmLads and is available online for one month.
Like many music fans of his generation, Stephen traded tapes with friends at school, carving a pathway into the world of alternative music with the two monolithic bands of the day, Guns N' Roses and Metallica. But it was when a friend gave him a copy of Faith No More's third breakout album, The Real Thing, that he fell truly, madly, deeply under music's spell. 'Someone gave me a copy of the tape and it just blew me away' he says. 'It was quite different to the sort of stuff anyone else was doing at the time and I became completely obsessed with that band.' Around the mid-nineties he started his own 'typical teenage rock band playing angry, rebellious music' inspired by the experimental genre-mashing of Faith No More's pioneering 1992 album Angel Dust and Rage Against the Machine's self-titled debut from the same year that exploded from the underground with all the ferocity of an atomic bomb. 'Everything was getting strange and alternative and I was really attracted to that' Stephen says. 'Every teenager gets a bit angry and the outlook for me and many of my friends was to make music. Don't get me wrong, the first couple of bands I was in when I was 15 - 16 were terrible, but everyone has to start somewhere.'
Stephen regularly attended shows in his home town of Stoke-on-Trent but the scene there was starting to slowly peter out, so he took things into his own hands and started working as a promoter under the name Wrongpop. 'I started it in 2007 because there seemed to be a bit of a dry patch for a while, so I thought, 'Well, I'll give it a go and put a couple of gigs on'. Then it turned into a monthly event which just grew and grew and before I knew it, I couldn't stop it. I was totally into the DIY school of thinking; people putting on bands because they loved the music. They weren't out to make a lot of money, it was always non-profit, and they'd help each other out, whether that be by making sure shows wouldn't clash or promoting each other's gigs; there was never any competition in that sense because everyone just wanted to go to good shows, it was all in the spirit of getting everybody together to enjoy music.'
Stephen moved down to London in 2011 'to spend the rest of my life with a woman I fell in love with' and brought Wrongpop with him, continuing to put on shows with the same community DIY spirit in the capital. All was well for several years, with Stephen and his fiancée settling down together in the big city until May 2014 when Stephen began to experience abdominal pains. 'It didn't feel like a normal stomach ache or anything like that, it was a really sharp stabbing pain, as if something was applying pressure internally. I checked myself in the shower a couple of days later and found a lump. My first instinct was to phone the doctors, I just wanted to get it checked out straight away. I went on my own, because the last thing I wanted to do was to scare anybody close to me. I knew that it could be something serious, but I needed to see for myself first. I found the lump on the Monday and had an appointment on Thursday with my local GP, who thought it was worth sending me to the hospital the next day. I had scans, ultrasounds, blood tests, pretty much the whole nine yards and I got my diagnosis on that Friday.'
Cue Stephen's intoxicated evening of air-guitaring, dancing and sobbing. Upon waking the next day, slightly worse for wear, the next obstacle came in telling his nearest and dearest, including his fiancée who had been away with work. 'She'd been on one of these team-building weeks and she'd had a really good time, which made it all the more difficult to tell her. I asked her to sit down and she could tell something was up straight away; you know when someone asks you to sit down in a certain way that something's wrong. I told her the diagnosis and her face just went. When you say the word cancer, everyone just freaks out; whatever stage it is, people hear that word and they think the worst don't they.'
Between them, Stephen and his fiancée proceeded to make a series of difficult phone calls to family and friends to share the bad news, an exhausting process. With immediate family and close friends told, Stephen asked a network of the closest people in his life to tell others, as it was simply too draining to have the same painful conversation over and over again and keep hearing the distressed reaction of those he loved. Stephen sought to find comfort in others who had been given a similar diagnosis, which is when he discovered CheckEmLads. 'I just wanted to talk to people but I didn't know who to talk to, so I searched Twitter to see if there were any specific testicular cancer charities and came across them. They were incredibly welcoming, there wasn't a single thing I couldn't ask, which was a big comfort at a time when I was feeling pretty low. It's run by survivors so everyone has their own story to tell and can relate to those who have been diagnosed.'
Stephen's treatment involved the removal of the offending testicle and a week's worth of chemo to get rid of any lingering cancer cells, but when Stephen went back for a check-up post chemotherapy, there was more bad news. 'I went back in and had more tests which revealed that the cancer had spread to the lymph nodes in my chest and abdomen. That explained the pains I was getting originally, it was the tumours putting pressure on my organs. The lymph nodes are vessels throughout the lymphatic system and the cancer had spread at this point to my chest and abdomen. So then I needed another 9 weeks of chemotherapy.'
The side-effects of the treatment differ depending on the type of chemotherapy medication patients have, but the aim of the treatment is the same; to kill off the cancerous cells by damaging them. 'It wipes out your whole immune system' says Stephen, 'it not only attacks the cancerous cells but it attacks your red blood cells as well. It doesn't just go for the cancer, it goes for you! I'd sit there hooked up to the bag for anything between an hour to four hours. The first chemo session, I didn't really feel anything; provided there isn't a complication with finding a vein and the cannula goes in properly, the chemotherapy doesn't feel too bad as it goes through your body. It's when you get home, you start to feel lethargic, there's sickness and diarrhoea, to the extreme in some cases and your body gets wiped out until you've got nothing much left to give. I'd feel numb in parts of my body, I still have that now actually; I can't feel my toes because the nerve endings are irreparably damaged. I'd have injections at home to help boost my immune system which would help my body make more neutrophils (the most abundant type of white blood cell found in humans) but they come from your white bone marrow . So they would be working over-time which would make my bones ache, so much so that sometimes I'd be rolling around on the floor screaming. Everybody reacts differently to the treatment and unfortunately, I didn't react that well to it. Having 9 weeks of it was a long old slog.'
But the most difficult part of Stephen's treatment was yet to come. Once the 9 week course of chemotherapy was completed, he went for the customary check-up, only to discover the treatment had failed and there were still cancerous cells in his body. Stephen had to undergo another form of high-dose chemo, this time for four months. To make matters worse, he would spend the majority of that time in isolation, so as not to pick up any infections that could further damage his battered immune system. 'Any type of infection could cause so much more damage because you've just got nothing to fight it with' he says. 'If my fiancée was feeling a bit under the weather, they'd tell her not to come in. In my previous chemo session, I'd caught a stomach infection which would probably have put most people out of action for a couple of days but it put me in the hospital for a couple of weeks, so they were determined to make sure that didn't happen again. I'd lost so much weight, I was about 6 stone at that point, so I was really skeletal. Not only did I have no immune system but I was ill and I had cancer. I was on morphine for 24 hours a day because of the high dose chemo. I caught shingles, I had ulcers inside my tongue, down my throat, in my stomach and clots were forming because my body was just shutting down basically. I think the doctors were concerned that the infections were building up at such a high rate, that they would kill me and not the cancer.'
With the cancer being more stubborn than anyone had anticipated, the options for Stephen's treatment were narrowing. So he underwent stem-cell therapy, a process where healthy stem cells are introduced into the patient to regenerate the immune system, which in turn, helps to combat the side-effects of the chemotherapy. Finding a donor for Stephen however, was an arduous process. 'There's never an immediate donor for stem cells because they literally have to be an almost 100% match. So they went on the hunt during those four months I was in hospital and the donor they found, this complete stranger, pretty much saved my life.'
With the stem cells beginning to work their magic around June / July 2015, Stephen could concentrate of re-building his body post-treatment. But at half his original body weight and with his immune system having taken such a pummelling, it proved to be an uphill battle, with even the most basic functions being rendered extraordinarily difficult. 'I was in the hospital for another month, trying to put weight back on and re-build my body. I was fed through a tube for that month and I was so weak, I couldn't walk; I couldn't even make it to the mobile toilet positioned next to my bed without assistance. The nurses wouldn't let me get out of bed on my own because I would just collapse. So I had lots of physio and eventually I was given the all-clear on July 31st 2015.'
Whilst Stephen was allowed to go home, he still needed help with certain menial tasks. 'I still had to be carried up the stairs, I had to be washed for about a month or so, I definitely couldn't have a shower, I could just about make it to the toilet, but I was still carried; rehabilitation was still a struggle. I started a journal to keep track of my progress; August 1st was 'walked up one step, got dressed with help, was bathed'. Day two was getting up two steps, day three, three steps and so on and so forth. If I ever got to a point where I just wanted to give up, we'd look back a few pages and it would remind me that I was making progress, slowly but surely. I'm still in recovery in the sense that I'm under observation. I had a minor case of the shingles this year, but it was still enough to send me back to hospital for tests. There's permanent side effects as well, I get occasional tinnitus sometimes from the chemo, there's a lot of damage that's been done but at the same time, here I am talking to you. So I'll never complain about those things, because I'm still here and I so easily might not have been.'
Every small step Stephen takes now, whether it be getting on public transport or showering on his own or popping to the shops, is a personal triumph and proof that it's possible for others to beat this disease. He now wants to encourage others to check themselves and start talking about testicular cancer, particularly men, who generally find any conversation centred around their manhood to be taboo. 'Men are more precious about this sort of thing aren't they, they don't want to drop their pants in front of a stranger. These abdominal pains I had started six weeks before I was diagnosed, and you can imagine some men passing that off as eating a dodgy curry the night before or something like that. I was in and out of hospital for 14 months but I often wonder 'What would've happened if I'd checked myself on a more regular basis?' 98% of testicular cancer is curable if found early and that's why I'm trying to get people to check themselves and go to a doctor straight away if they find something, because you know what? Dropping your pants and letting a stranger touch your bollocks could literally save your life. If you leave it and it grows and spreads like it did with me, you might prevent yourself from going through a similar ordeal where 1 week of chemo turns into 14 months.'
Stephen continues to slowly rehabilitate himself and is making steady progress getting back to a normal life. Spurred on by a new found desire to live life to the fullest, he and his fiancée married on March 29th 2016 and he's starting to integrate himself back into working life. He's recently stepped back into the world of promotion as well, with his first gig back with Wrongpop raised £926 for CheckEmLads in one night and he's hoping the album will raise at least double that for the charity. 'To combine the music that helped me get through some of those low points along with raising awareness and giving 100% of the profits to CheckEmLads is a win-win situation for me' he says. 'They have a platform but it's not self-sufficient, they rely on donations to continue the work they're doing and hopefully, this album will go some way towards helping them continue that work. I want to share my story because raising awareness literally saves lives; it's why I'm still here today.'
Wrongpop Presents: A Charity Album In Aid Of CheckEmLads is available now to download via Bandcamp. It's £5 for 26 songs and 100% of the profits go to the charity.
Join our commenting forum
Join thought-provoking conversations, follow other Independent readers and see their replies