New music: Stormzy, London Grammar, Sampha, MUNA, Bad Sounds and Nadia Rose make our top picks for the week
Stormzy drops new track 'Big For Your Boots' while Sampha releases his stunning new album Process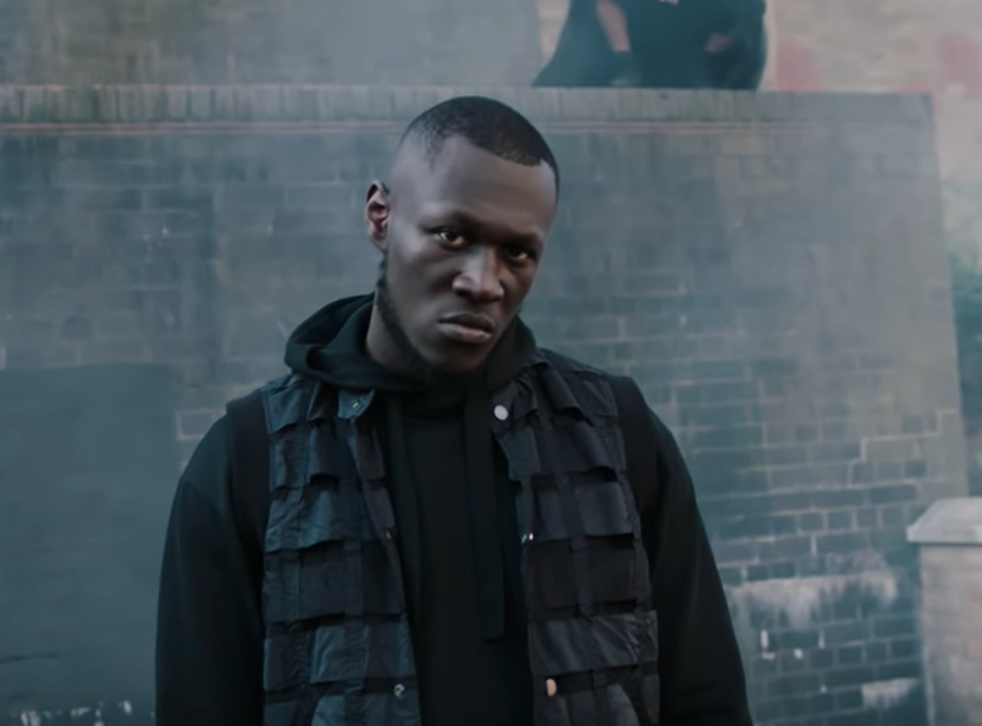 BBC Radio presenter Abbie McCarthy chooses her top music picks for this week:
Stormzy - Big For Your Boots
We've come to expect greatness from Stormzy but he's seized that bar and raised it even higher with this new track - his most catchy, commercial grime roller to date.
Full of fun lyrics you can imagine being shouted at great volume in clubs and festivals around the country, and he's right - 'you're never too big for Adele'.
The visuals for this are bold and thought provoking, a music video classic right from first watch - salute to the awesome girl gang in the video!
His long awaited debut record 'Gang Signs & Prayers' is set to be an absolute monster, with guests such as Kehlani and Ghetts featuring in the tracklisting.
London Grammar - Big Picture
What do you get when you take the beautiful, soaring vocals of Hannah Reid, layer those over a wonderfully cinematic melody and then add in production from the brilliant & Mercury-nominated Jon Hopkins?
You get this song - the superb new single from London Grammar. Their as yet untitled second album looks set to be very special indeed.
Sampha - Process
In 2016 Sampha appeared on three incredible albums - Kanye West's Saint Pablo, Solange's A Seat At The Table and Frank Ocean's Endless and he's now blessed 2017 with his debut album 'Process', which is a truly stunning debut record, one which you can listen to over and over.
This record firmly places Sampha in the same lane as all of the greats he's worked with. It's a very honest, emotive and powerful set of tracks, many tackling the great deal of grief he has faced in recent years and there's some magical production moments too. An early contender for Album of the Year.
MUNA - About U
A fantastic pop record from your new favourite girl band - LA trio MUNA. Standout tracks include the pure pop perfection on 'Crying On The Bathroom Floor', West Coast inspired 'Loudspeaker' and the anthemic 'I Know A Place'. These ladies simply ooze coolness, if they ever need a extra member, I'm 100% keen.
Bad Sounds - Meat On My Bones
Bath 5 piece Bad Sounds have made a triumphant return with this ace, quirky hip-hop influenced creation. They definitely get big bonus points for rhyming 'esophagus' with 'rhinoceros'!
The best thing about this band for me though is their live show - always so energetic and fun, which is what made them an excellent support band for RAT BOY's most recent UK tour. I think 2017 will be a very busy year indeed for Bad Sounds.
Wolfie & Nadia Rose - Better Than Me
Rising R n B star Wolfie has teamed up with the woman of the moment, Nadia Rose, for the fiery 'Better Than Me'.
Wolfie brings the smooth, soulful vocals while Nadia brings her hard-hitting bars, the result is an exceptional collaboration. With these two talents showing that they are top of their game this track will make big waves.
Abbie McCarthy is a presenter for BBC Introducing/BBC Radio 1. Find her on Twitter @AbbieAbbiemac
Register for free to continue reading
Registration is a free and easy way to support our truly independent journalism
By registering, you will also enjoy limited access to Premium articles, exclusive newsletters, commenting, and virtual events with our leading journalists
Already have an account? sign in
Register for free to continue reading
Registration is a free and easy way to support our truly independent journalism
By registering, you will also enjoy limited access to Premium articles, exclusive newsletters, commenting, and virtual events with our leading journalists
Already have an account? sign in
Join our new commenting forum
Join thought-provoking conversations, follow other Independent readers and see their replies