Susanne Sundfør: 'I'm actually quite positive about the way things are going because I can see people are waking up. People just need to get out and vote'
The Norwegian singer who made her international breakthrough in 2015 with 'Ten Love Songs' talks about her new album 'Music For People In Trouble' with songs about the end of the world and environmental destruction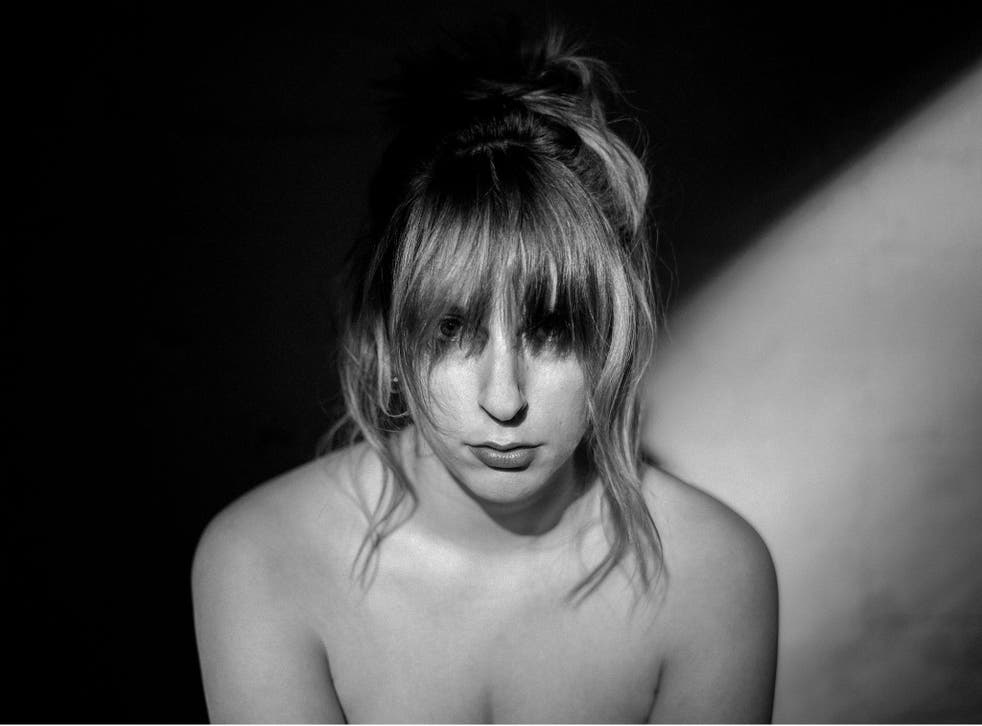 "Because I've always been a good girl, always did my homework, there's a part of me that likes to be a bit of a provocateur. I like to challenge in that way."
I'm sat in the surprisingly tranquil backyard of Shoreditch's Strongroom on a muggy Tuesday lunchtime with Susanne Sundfør, the 31-year-old Scandinavian singer-songwriter who has topped the charts in her native Norway and beyond over the last decade, with tracks such as "The Brothel" (2010) and "White Foxes" (2012), collaborations with M83, Kleerup and Röyksopp, and soared to international fame with 2015 album Ten Love Songs.
Out early next month, is her sixth studio album, which somewhat cryptically yet aptly captures the spirit of our tumultuous times with its title, Music For People In Trouble. Sundfør is recounting the two-year journey she took to land on this collection of tracks, via the Amazon Basin, Nepal, China, North Korea, Iceland and the US, no less, on a grown-up gap year of sorts (my reference falls flat - not a Norwegian thing apparently) armed with a camera and a desire to "make sense out of things. To find some sort of essence that makes me worth as much as everybody else. Like, what is the essence of all of us?"
A hit of the pause button came after experiencing something of a low post-Ten Love Songs on a personal level, "a result of too many bad things happening at the same time," and due to a more general feeling of malaise in the face of current affairs: "I wanted to 'take the pulse' of living today. I sensed a lot of uneasiness in the world."
Rather than an overt political statement though, the result is an exercise in introspection and, at times, seemingly despairing contemplation, with songs such as "Reincarnation" considering the end of the world; "No One Believes In Love Anymore", a cynical loss of faith in romance'; and "Bedtime Story", environmental destruction: "And when the nights are cold and strange/And all the birds are gone/And all the oil's been spilt/And left us on this earth alone." While she accepts the album can seem pessimistic, Sundfør feels a bit sad some have called it "depressing", as she hoped to have created something that could be soothing for people: "I'm actually quite positive about the way things are going because I can see people are waking up. More and more people are engaging politically. People just need to get out and vote and we'll be fine."
The nuance lies in the fact that the assertions made are not necessarily personally true, but play a kind of devil's advocate role. For example Sundfør says she still thinks people believe in love, "I just notice that many people say they don't. So I'm putting that out there as an interesting topic, creating this world where that doesn't exist. And writing a long flute solo for it," she finishes, with an excellently timed laugh.
Her manner of expression breezes seamlessly between a far-reaching existentialism and wonderfully grounded dry wit, as she explains how her writing is informed by a duality of perspectives: both the here and now, the (dare I say it) millennial experience of disillusionment and anxiety, as well as a dabble in quantum physics, a lens through which "what happens on earth with humanity doesn't matter very much."
Her love of challenge is not only expressed through her lyrics but experiments in sound. My suggestion Music for People in Trouble offers a departure from Ten Love Songs, the synth-heavy dark pop replaced with a stripped back focus on her impeccable voice and acoustic guitar and piano, is quickly countered: "I think it's going back to my roots actually, that Ten Love Songs was more of a detour."
Her point being, she has always been experimental: "while my songwriting, the way I change chords for example, is the same, the sound is something I will change throughout, until I die." And most importantly, her experimentation is driven by a need for the sound to convey what she wants to say: "using synthesisers more sparingly has made their effect more powerful. You have this very minimalistic sound and suddenly you go into this ambient synth craze - the contrasts are bigger."
Enjoy unlimited access to 70 million ad-free songs and podcasts with Amazon Music Sign up now for a 30-day free trial
Sign up
While the sound of the album may represent a shift in direction, what still underpins her work is the tangible traces of an eclectic mix of influences: the American folk singers her dad listened to that "struck a chord" with Norwegian music fans in the 60s and 70s, and the likes of Carole King, Carly Simon, Joni Mitchell, Elton John - "they taught me how to write songs. And I still really like them." Plus the diverse nature of the Norwegian music scene, where Leonard Cohen is one of the most popular artists, jazz is "quite solid - we've got some legends there", and alternative music, from the disco of Lindstrøm and Todd Terje, to more obscure electronica, "is really flourishing." Its inclusivity was a big draw for her recent return to Oslo: "the scene is still quite small compared to London or Berlin but what I really like is that people from different genres hang out with each other: pop musicians hang out with avant-garde musicians. It's one big party."
After self-producing Ten Love Songs, Sundfør enjoyed sharing the creative responsibility this time round with someone she would trust musically, co-producing with Jørgen Træen, who could "add beauty" through his arrangements and contributions, such as the sounds of an old lady in her apartment and a ticking grandfather clock on "Bedtime Story" or the spoken-word intro on "Music for People in Trouble". John Grant, who appears on track "Mountaineers", she also only had praise for: "He's incredible. We're good friends. He just sent me a picture of himself with some brown cheese he found in Iceland," she jokes. But on a more serious note tells me: "I think he has this kind of presence, he sees everyone - and that's a rare, very beautiful, trait to have."
That's not to say she always enjoys collaborations, finding working with others during the creative process "socially stressful" as: "there's a lot of ego and I don't like telling people what to do. When it comes to being creative there needs to be a safe space. A lot of it has to do with chemistry." Indeed, Sundfør recalls that from an early age she really liked to be on her own, and create her own worlds, sharing a hilariously deadpan description of herself as a youngster as a mix of Marcus from About A Boy and Suzy from Moonrise Kingdom: "I was a very strange child."
But behind the self-deprecation, there is an awe-inspiring steadiness and freedom from pretension. When I ask if she ever feels pressure to go in a certain direction creatively, the answer is a resounding no: "I have done this for ten years now. I don't think I have to let anyone know it's going to be different this time, because it's always different. I work with people who respect that. Otherwise I don't think I could be in the business." And it is the strong sense of who she is, the music she wants to make and how, that feeds through into this album. She notes: "It's about priority for me. I think that a lot of those artists who don't necessarily have that much say in the studio or don't write their own songs, they're still artists, they just do it in a different way. I highly respect artists like Beyoncé and Rihanna - they sometimes portray themselves more like entertainers than artists but do actually really care about the product or how they express themselves."
We both laugh and solemnly reflect on modern feminism ("saying 'the future is female' is so lame, shouldn't it be both?"), sexism ("you have to learn how to see it for what it is and arrest it or ignore it") and ageism (the "tick tock" refrain of the Bridget Jones era means we lived in fear of the day we turned 30) but arrive at the conclusion that many women reach their third decade and realise with surprise it is the peak of their lives, as Sundfør has: "I've never felt better, physically as well." Helped along by her travelling experience, facing her demons, and the therapy of creating music - "it's always therapy to create something you're proud of" - it appears that the internal battle she previously fought of "wanting to fit in and wanting to be myself" has been won. Doing things her own way is the only way.
And this becomes the more apparent that evening at an intimate performance of new and old tracks at the Courtyard Theatre in Hoxton: while I had been streaming Music For People In Trouble on loop, it is through hearing the unique quality and richness of Sundfør's voice live, seeing her fluidity and ease at the piano stool, and ability to hold even the most stifling of rooms in a trance (until a fire door was propped open the British summertime humidity threatened to suffocate us all) that I fully appreciate its emotional power and soul-wrenching authenticity.
After the gig, it's easy for me to empathise with her frustration at the new material being referred to as depressing, and Sundfør's own words to capture the sentiment of the album take on new poignancy: "Beauty is a key word. That feeling of emptiness that I think people get sometimes and how it can be seen as something beautiful. Because it's quite contradictory. How can nothing be beautiful? But it can."
'Music For People In Trouble' is released on 8 September through Bella Union. Susanne Sundfør has tour dates in the UK in October 2017
Join our new commenting forum
Join thought-provoking conversations, follow other Independent readers and see their replies