Sylvan Esso release new single Kick Jump Twist - premiere
Roisin O'Connor
Friday 18 November 2016 10:52 Comments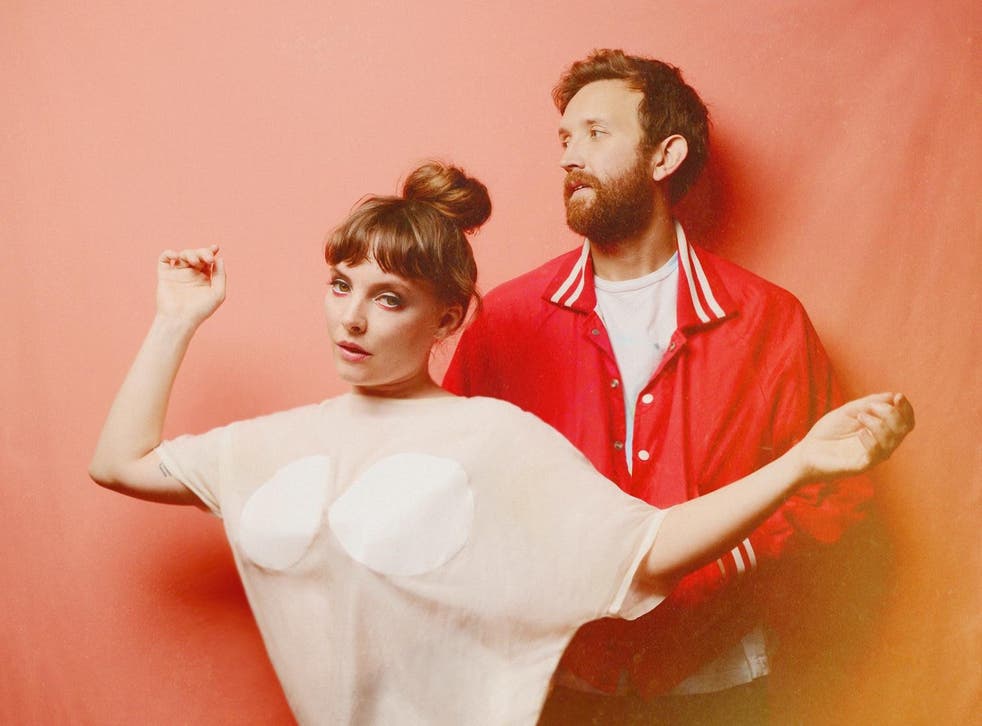 Sylvan Esso (Amelia Meath and Nick Sanborn) - are finally releasing some new music since their self-titled debut came out in 2014.
'Kick Jump Twist', a fan favourite at live shows, is paired with their recent single 'Radio' on a 12" vinyl released by Loma Vista on 18 November.
Listen to the premiere of 'Kick Jump Twist' below:
Q&A with Sylvan Esso
What are you listening to at the moment?
If You See Me, Say Yes By Flock of Dimes.
Best. Record.
What are your plans for the rest of 2016?
Looking for one present to get everyone that is not too expensive but thoughtful and has pom poms.
What was the first gig you ever played and what's been the best so far?
Our first gig was at Hopscotch Festival (our local NC fest near our town) in 2012. We played At The Pour House and about 10 people came.
Our best gig was headlining Hopscotch Festival this past September. It was outside and warm-a whole bunch of our pals were there, and there was a whole lot of dancing.
Register for free to continue reading
Registration is a free and easy way to support our truly independent journalism
By registering, you will also enjoy limited access to Premium articles, exclusive newsletters, commenting, and virtual events with our leading journalists
Already have an account? sign in
Register for free to continue reading
Registration is a free and easy way to support our truly independent journalism
By registering, you will also enjoy limited access to Premium articles, exclusive newsletters, commenting, and virtual events with our leading journalists
Already have an account? sign in
Join our new commenting forum
Join thought-provoking conversations, follow other Independent readers and see their replies