New music to listen to this week: Tamino
Now Hear This
Roisin O'Connor
Music Correspondent
Wednesday 21 June 2017 12:50 Comments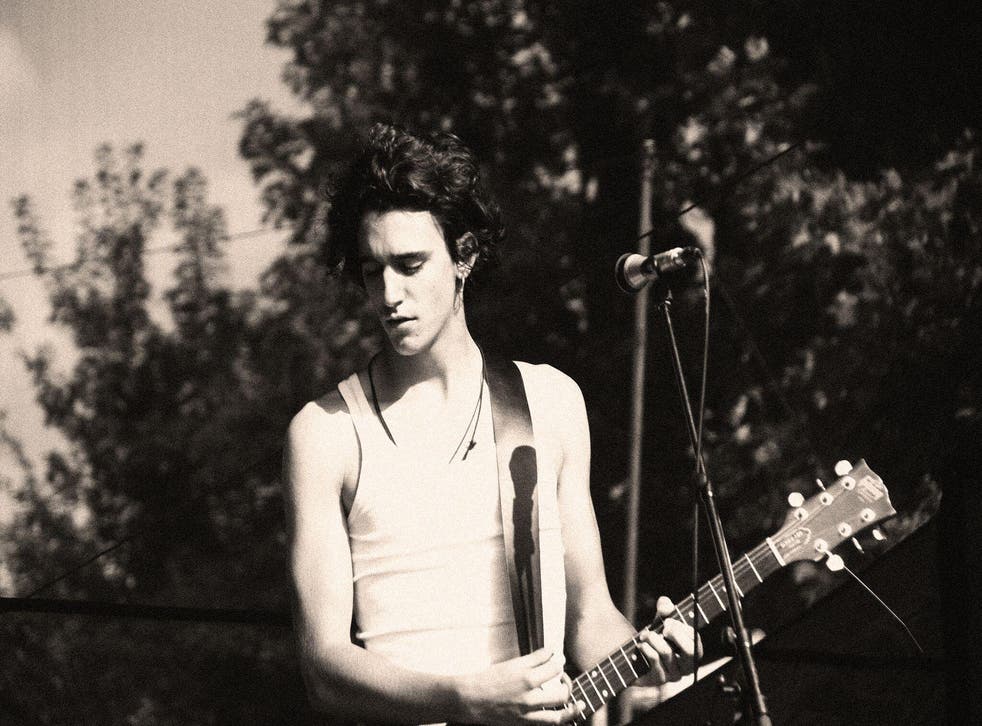 I am in love with this man's voice.
20-year-old artist Tamino (born Tamino Moharam Fouad) is a half-Egyptian, half-Belgian artist. Rather beautifully, his mother named him after the hero and prince in Mozart's opera 'The Magic Flute'.
Tamino started out as your typical teenage punk rocker and played in bands in high school.
Working through his mother's record collection, however, led him to everything from Serge Gainsbourg to Tom Waits, and the beautiful music of Malian singer Oumou Sangaré. You definitely wouldn't be wrong if you thought you heard some distinct Jeff Buckley influences in his own work, either.
He would also listen to the music of his late grandfather Moharam Fouad - a renowned Arab actor and musician - explaining: "There's a certain kind of raw emotion in his singing, and in Arab music in general, that is mostly absent from Western music.
"Even when the tunes are kind of cheesy, there's always something real, something sincere embedded in the voice.
"Complete surrender, much less calculated than most Western music. Oum Kalthoum, one of the most famous Egyptian singers, also had it; that intense kind of testimony about a past, scarred life of hardship and poverty. Just like Edith Piaf, someone else I very much admire."
We're premiering this gorgeous rendition of his debut single 'Habibi' ('my love' or 'sweetheart' in Arabic), which you can watch below:
The voice is the thing. There's a richness and weight to it that seems steeped in the culture of his Egyptian heritage, a solemnness and intensity that belies his age, and an astonishing vocal range that goes from a sombre, deep moan to a deeply affecting falsetto cry that recalls Muse's Matt Bellamy on 'Sunburn', or Rufus Wainwright.
Q&A with Tamino
What have you been listening to?
I've been listening a lot to these albums lately: Iceage - Plowing into the field of love ; Eels - Blinking Lights ; Pitou - Pitou ; James Blake - The Colour in Anything ; Rabih Abou-Khalil - Songs for Sad Women ; Lana Del Rey - Ultraviolence ; Millionaire - Sciencing ; J Bernardt - Running Days ; Mitski - Puberty 2 ; Sun Kil Moon - Benji ; John Lennon - Plastic Ono Band ; Sampha - Process
What are your plans for this summer?
Playing a lot of festivals in Belgium and The Netherlands. Especially looking forward to Rock Werchter. In between the concerts I plan on writing new music and of course enjoy the summer here and there.
Enjoy unlimited access to 70 million ad-free songs and podcasts with Amazon Music Sign up now for a 30-day free trial
Sign up
What was the first gig you ever played and what's been the best so far?
First gig I ever played was a public exam of Bach's Minuet in G Major on piano at the local music school when I was about 10 years old. I was very nervous but I think it went well.
Best gig so far was probably the last one of my EP-release shows, which was in Trix, Antwerp. Felt really good to play for so many familiar faces in my hometown.
Tamino's self-titled debut EP is out now via Unday records.
Register for free to continue reading
Registration is a free and easy way to support our truly independent journalism
By registering, you will also enjoy limited access to Premium articles, exclusive newsletters, commenting, and virtual events with our leading journalists
Already have an account? sign in
Join our new commenting forum
Join thought-provoking conversations, follow other Independent readers and see their replies