The best and worst musical comebacks: From Kate Bush and David Bowie to Blur and Guns N' Roses
Blur have returned with a lauded new album – but comebacks are not always a good idea
Simon Hardeman
Friday 03 April 2015 12:07 Comments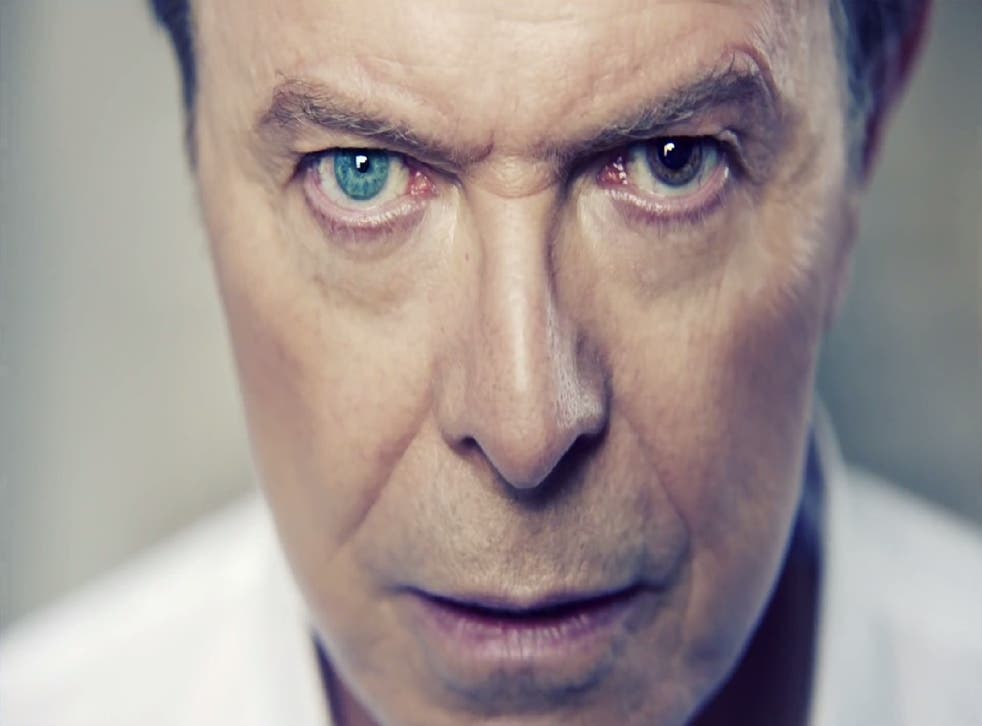 This month Blur put their enormous reputation on the line by releasing their first album for 16 years as a four-piece (and for 12 years as a three-piece). And they're not the only act recently to take this risk. In January, US riot-grrrl punk stars Sleater-Kinney issued their first collection in nine years, and later this year disco legend Nile Rodgers will release a new Chic album.
Not for any of them the safe way taken by superstars such as The Police, Led Zeppelin and the Sex Pistols – making mega-moolah by playing their greatest hits to fans made so desperate by the intervening years that they would mortgage their grandmothers to see the heroes of their adolescence as distant pin-pricks at a soulless enormodrome. The Police, for instance, reunited in 2007 for a world tour that grossed more than $350m, then the third-biggest take of all time.
Yet their last studio album remained 1983's Synchronicity. They were back for the cash with as little peril for their reputation as possible. And no wonder. While returning with new material is laudable, it is also dangerous. That new material has to stand up against not just the act's greatest hits but against those hits unfairly enhanced by familiarity and gilded by nostalgia.
And, anyway, can playing them again ever sound as vital as the first time? Robert Plant didn't think so – he didn't want to tour a reunited Led Zep "like a bunch of bored old men following the Rolling Stones". Instead, he has released album after album of challenging, vital new music, while Jimmy Page has stayed at home fiddling with his old glories.
Blur agree with Plant. Bassist Alex James says that "to keep doing it we need to have something new", and singer Damon Albarn adds that the last gigs he did with Blur (in 2009) "felt… the end" because "there was no way we could do another gig without another record". His feelings were even mixed when it began to happen. When guitarist Graham Coxon came to him with what he had been working on, Albarn says: "I was like, 'oh, no, this is really good'."
Sleater-Kinney took a more deliberate approach. Drummer Janet Weiss told Billboard: "Part of the impetus to make the new record was so we wouldn't have to go back and live in those old songs. We relate to the new material more intensely." And singer/guitarist Carrie Brownstein said: "We were willing to shelve [the album] if it didn't live up to our standards; you don't want this flaccid appendage at the end of a very strong body of work."
Sadly, the new Chic album will be without Bernard Edwards, who died in 1996, and so whether it truly qualifies as Chic is a moot point. Let's hope, wherever Edwards is, he doesn't have cause to wish he'd still been here to stop his former bandmate. Because below, alongside five great comebacks, are five returns that must have made fans wish they had been careful what they wished for…
Back for good:
My Bloody Valentine
Gap: 22 years
Having inspired countless other bands to smother perfectly decent tunes under a 50-tog duvet of reverb, distortion, feedback and blank noise, MBV decided their work was done after 1991's Loveless, which had rivalled Radiohead's OK Computer as album of the 1990s. They reformed in 2007, yet took another six years to release MBV to a clutch of four- and five-star reviews. Duvet was still applied.
David Bowie
Gap: 10 years
Remember Reality? No, me neither. But it was David Bowie's "last" album for 10 years, until 2013's surprise, The Next Day, which was Mercury- and Grammy-nominated and caused collective critical pooling of saliva. It didn't have many memorable tunes, though, suggesting that the bar might be a little lower for the dramatically unexpected return of a rock demigod.
Enjoy unlimited access to 70 million ad-free songs and podcasts with Amazon Music Sign up now for a 30-day free trial
Sign up
Kate Bush
Gap: 12 years
Around 1993's The Red Shoes, the "Wuthering Heights" singer lost her mother and her guitarist. She needed some time to herself, but few expected it would be so long. A dozen years later, Aerial arrived with its unexpected "washing machine" paean to domesticity. Brit-nominated and five-starred in The Independent, it was a triumph.
Portishead
Gap: 11 years
The trip-hop titans had already stepped back for three years between their devastating debut and their 1997 follow-up, and only popped up occasionally between that and Third, which demonstrated that, however much their sound had developed and darkened, their facility for imaginative names had not.
Roky Erickson
Gap: 14 years
The cult Texan pioneer who gave the world psychedelic rock has a back-story that could fill a newspaper, let alone a feature: drugs, incarceration and crude mental health treatment, alien obsessions, and much more. But from his first band, 1965's 13th Floor Elevators, he has entranced and inspired generations of musicians. It was a wonder when, in 2010, he released True Love Cast Out All Evil, his first album of new songs in 14 years, and it was excellent – "stunning", said NME.
The best and worst comebacks

Show all 10
Back for bad:
The Stooges
Gap: 34 years
Like the Velvets, Iggy Pop and his cohorts influenced vastly more folk than bought their records. So 2007's The Weirdness, 34 years after the Pop/Bowie co-produced punk blueprint Raw Power, was hugely anticipated. But "The Woefulness" would have been more apt. "Hideous" and "pathetic" were some of the reviews. Track four is "My Idea of Fun". It wasn't. It must have made Pop wish he'd taken up selling insurance.
The Verve
Gap: 11 years
It was a bittersweet symphony in 2008 when Richard Ashcroft and his Wigan crew released Forth, their fourth (get it?) collection and first since 1997's era-defining Urban Hymns. Yes, it reached No 1, but on a wave of relief that it was at least listenable to compared to Ashcroft's solo efforts. In fact, large tracts of it are returns to the tedious, baggy jamming of the pre-Urban Hymns years. Track five is called "Numbness" and track seven "Noise Epic". You get the picture.
Pixies
Gap: 17 years
Mainman Frank Black split his alt-rock elves in 1993. But their influence was such that pressure for a reformation was irresistible and, 10 years later, it happened. However, it took another seven years and, ominously, the departure of bassist and key member Kim Deal, for Indy Cindy to appear. It was a disappointingly mediocre effort. Gnome more, please.
Jefferson Airplane
Gap: 17 years
Hippie-rock aria White Rabbit and the 1967 album it comes from, Surrealistic Pillow, ensure JA's immortality, which is just as well, as the bands they morphed into, AOR behemoths Jefferson Starship and Starship, did their best to kill that legacy ("We Built This City [on rock and roll]" almost single-handedly). The reformed Airplane's 1989 eponymous effort was a sadly failed attempt at re-entry.
Guns N' Roses
Gap: 15 years
Chinese Democracy was, in 2008, very much a sweet child o' Axl Rose's very own, with no Slash, and Rose assembling a long list of musicians to replace the band that had recorded Appetite for Destruction et al. It reportedly cost more than $13m, took 15 years to make and, though it made the upper reaches of the charts, it undersold and underwhelmed, except as a token of unbridled egotism.
Register for free to continue reading
Registration is a free and easy way to support our truly independent journalism
By registering, you will also enjoy limited access to Premium articles, exclusive newsletters, commenting, and virtual events with our leading journalists
Already have an account? sign in
Join our new commenting forum
Join thought-provoking conversations, follow other Independent readers and see their replies