The Decapitated allegations and misogyny in the metal scene
The distrust and derision of female metal fans seems like an easier option to some than the cognitive dissonance that comes with accepting someone you respect as an artist might also be capable of a crime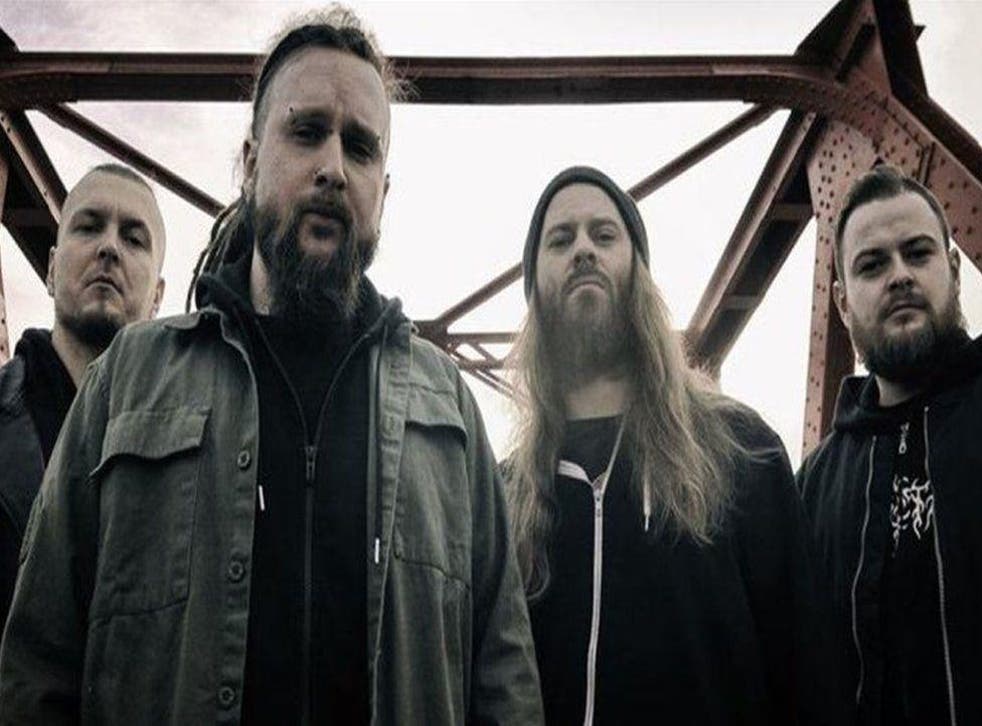 Last week, reports surfaced that the Polish metal band Decapitated had been arrested on kidnapping charges after a fan visited their tour bus after a gig in Spokane, Washington State.
It emerged that the fan alleged the band had taken it in turns to rape her in the bus's bathroom. At the time of writing, Decapitated were being held in an LA jail, awaiting extradition to Spokane to face the charges. The allegations are grim – and, it should be said, currently unproven as the investigation continues (the band deny all allegations against them) – but what's even more sickening is the level of vitriol directed at the alleged victim.
Online discussions about the case range from people dismissing the accusations as "complete BS" and saying the fact that tour bus bathrooms are very small disproves them, to terms like "crazy groupie" being bandied around, and the inevitable "false rape claims ruin lives". One of the most disappointing was a comment made by a woman, speculating that the alleged victim must have willingly slept with the band members and made up the allegations to cover her tracks when her boyfriend found out.
Dismissing the allegations as a lie seems to be the knee-jerk reaction of a certain set of people living with the baffling – and incorrect – belief that we live in a society where men are constantly at risk from a false rape claim epidemic. That simply is not true. While it's hard to accurately quantify how many rape claims actually are false due to the fact that hardly any assaults are reported to the authorities (15 per cent in England and Wales), a 2013 CPS report compares the number of prosecutions for rape between January 2011 and May 2012 with the number of prosecutions for making a false claim.
False claim charges were fewer than 1 per cent of the number of rape prosecutions. They are not the widespread societal ill some people seem to believe – especially, for some reason, fans of Decapitated.
There are multiple issues at play here. There's the assumption that women are incapable of respecting or enjoying the artistic output of men without sexually desiring them, or that every woman wants to f*** a rock star; the assumption that metal, especially death metal, is too manly a noise for a woman to like, therefore her motives for being at a show or wanting to meet a band must be something else.
Female metal musicians are outnumbered by men and still face the boring "woman in a band" question in interviews, which shows even they're still, sadly, regarded by some as a novelty, which doesn't help normalise the presence of female fans.
The fact that even other women are casting aspersions on the allegations not only demonstrates quite horrifying levels of internalised misogyny, but also upholds the notion of women as a novelty in the rock scene. I'd hazard a guess that the woman who wrote those comments probably sees herself as "one of the boys" because that's preferable to being "like other girls"; a mythical, homogenous female tribe who only go to gigs to try and bed band members or because their boyfriend likes the music.
But being a female metal fan isn't a choice between being a ladette or a groupie. There's no set criteria a woman must fit before she can enjoy metal purely for its sonic merits. Sure, some women might fantasise about sleeping with their favourite band members, just as men do about female celebrities. But a fantasy does not imply consent or detract from the fact that a woman can be a sexual being and, in a separate part of her personality, enjoy music. The distrust and derision of female metal fans seems like an easier option to some than the cognitive dissonance that comes with accepting someone you respect as an artist might also be capable of a crime.
Enjoy unlimited access to 70 million ad-free songs and podcasts with Amazon Music Sign up now for a 30-day free trial
Sign up
Not all metal fans think like this. In fact, attitudes are changing, thanks to artists like Architects, Venom Prison and Stray From The Path, to name a few, who vocally champion equality. But the amount of online comments that state with such vitriolic certainty that Decapitated's accuser is lying shows there's still a problem.
The metal scene can be an incredibly supportive community when it wants to be, but those who view female fans as interlopers to be regarded with suspicion are actively keeping it in the dark ages.
Nobody knows what happened on that tour bus except for the band and the alleged victim, and until the truth becomes known, she should be able to count on the support of her fellow fans, rather than having her character assassinated by those who subscribe to the misogynist and dangerous attitudes that stop 85 per cent of the 85,000 women who are raped every year in England alone from coming forward.