The exciting events bringing hip hop to the forefront of London's club scene
Hip hop nights are now frequent in the notoriously house music dominated West End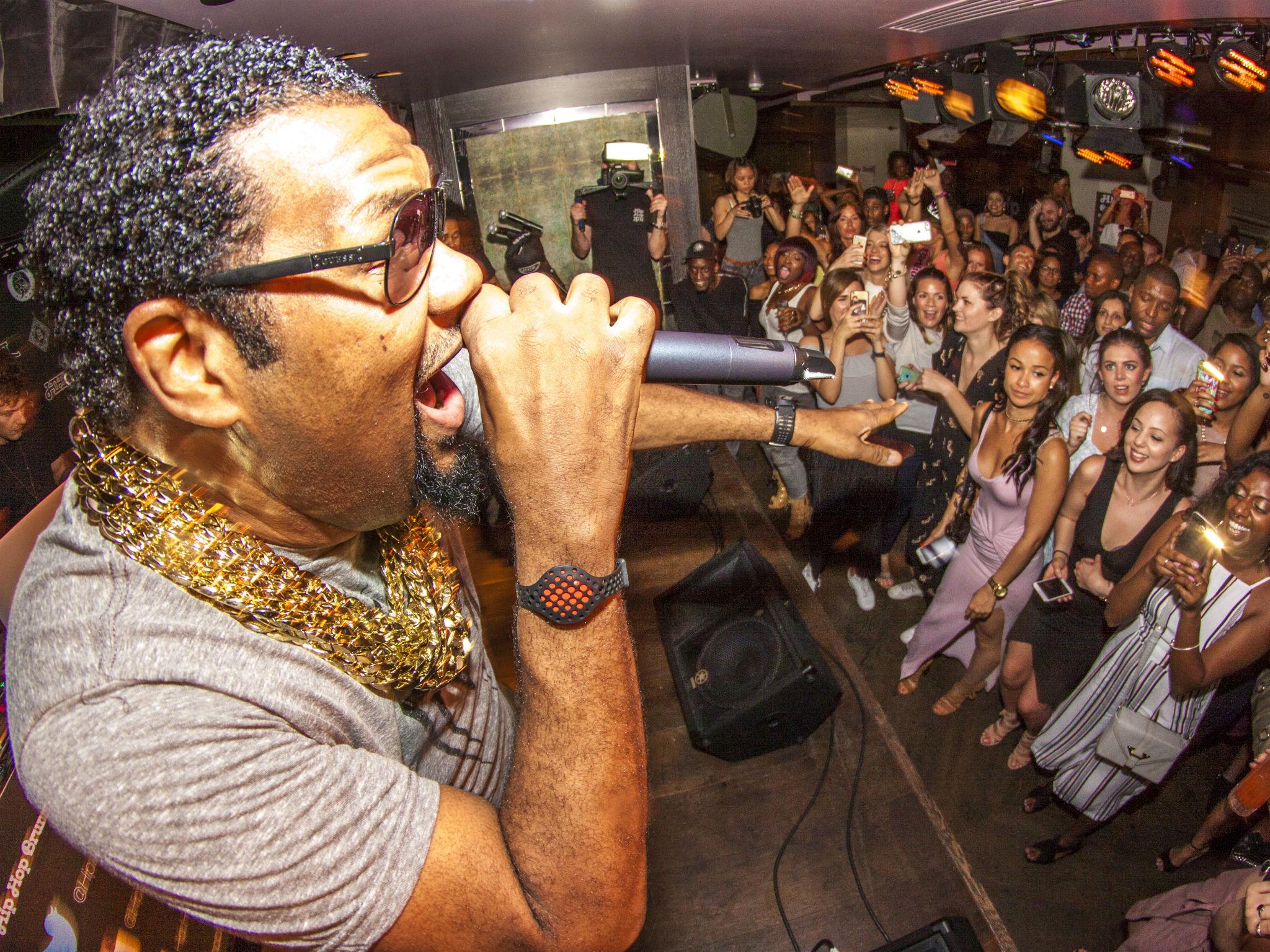 London's hip-hop scene is ever evolving with more clubs and venues hosting old skool nights and fun events in various formats across the city.
Hip Hop Brunch LDN, a weekly party, is flying high as one of London's most popular daytime events. Songwriters Carmella Sternberg and Ollie Twist launched it two years ago because they were frustrated by the lack of hip hop music being played in clubs at the time.
Since then, around 12,000 people have walked through the doors, enticed by a three-course dirty-south meal, bottomless cocktails, karaoke, sharpie tattoos, inflatable props and DJs spinning old skool and new.
The event, which keeps the venue location a secret until a few days before, recently celebrated its 100th episode with US artist Fatman Scoop as the surprise guest.
Sternberg said: "There was a real need [for Hip Hop Brunch LDN]. Looking back, it is incredible to have grown from a one-off event, originally created for our friends, into such a large brand, recognised by the likes of Fatman Scoop and awarded by the London Club and Bar Awards this year."
She believes Hip Hop Brunch LDN, which appeals to both old and new fans, has played a part in the popularity of the music genre.
"Hip Hop LDN caters to a real need for hip-hop events, a genre which, historically, has not only been underrepresented but unfairly misrepresented in London. Venues were never willing to take on hip-hop events, which made life hard for us at the beginning," she says. "We have changed the way people perceive hip-hop events and have paved the way for similar events across London. Hip-hop nights are now frequent in the notoriously house music-dominated West End club scene.
"Hip Hop LDN has allowed people to re-engage with their love for hip hop, as a music genre and a culture. Our appeal is both nostalgic and current, with our guests signing and rapping their hearts out all day long.
"We often have guests telling us that they didn't realise they even liked hip hop until they came to one of our events. Our brand of hip hop is not exclusive or aggressive and it's certainly not competitive. Maybe the negative connotations still exist, but we do all we can to dispel these views and help hip hop shine bright.

Enjoy unlimited access to 70 million ad-free songs and podcasts with Amazon Music
Sign up now for a 30-day free trial
Sign up

Enjoy unlimited access to 70 million ad-free songs and podcasts with Amazon Music
Sign up now for a 30-day free trial
Sign up
"We want to bring hip-hop culture back to the forefront, including art, food and fashion. It's a challenge, but a challenge we couldn't be more excited to take on."
Emily Rawson and Shaun Sandy, founders of Supa Dupa Fly, renowned for playing classic hip hop and R&B jams from the Nineties to contemporary, agree that hip hop is now at the forefront of London's club scene.
The promoters started the business more than five years ago to disrupt the generic sounds of London's party scene. They also wanted to address the racial discrimination many of their friends were experiencing at other venues in central London.
Rawson, who DJs at the events, says: "At the time there was only one other night that was doing it, but it was quite hipsterish, so it alienated a lot of people. But Supa Dupa Fly is for everyone and I wanted to listen to the music that I grew up on.
"Hip hop is the biggest-selling music genre of the world, so of course clubs would want to hold nights that play that kind of music. I love the mix of people from all backgrounds having fun together, that's how the world should be. If the world was a reflection of Supa Dupa Fly then it would be a much better place."
Supa Dupa Fly is now one of London's biggest club events. It hosts weekly and monthly nights: from an Outdoor Block Party at Solomons' Yard in Camden on 23 July, Hip Hop 'N' Bowl featuring all female DJs on 30 July at Bloomsbury Lanes, to a silent disco rooftop party at the Queen of Hoxton on 31 July.
Since 2005, The Doctor's Orders have been the driving force behind this subcultural movement. They have built a solid reputation for throwing unpretentious parties in London, Manchester and Brighton featuring the best DJs, MCs and special guests, including Dilated Peoples and the Beat Junkies.
History of Hip Hop Riverside Terrace Party, a one-off event on the 13 August at Southbank Centre, will see DJs playing chronological sets tracking the 40-plus year history of one of the most influential musical genres of all time.
Despite its recent refurbishment by nightlife operator the Columbo Group, hip hop still plays a dominant role at London Jazz Café with upcoming gigs including Arrested Development.
Fergus Ewbank, who works in the promotion team said: "Jazz Café has always held a close affinity with hip hop. It isn't a "hip-hop venue" in the strictest sense, but the strong ties between jazz and hip hop, and indeed funk, soul, R&B and electronic, allow the genres to sit comfortably together in the programming."
Join our commenting forum
Join thought-provoking conversations, follow other Independent readers and see their replies