The Jake Bugg effect: The young bards bugged by emotion
The success of Jake Bugg and Ben Howard has given rise to a new wave of male singer-songwriters who are queueing up to show off their sensitive sides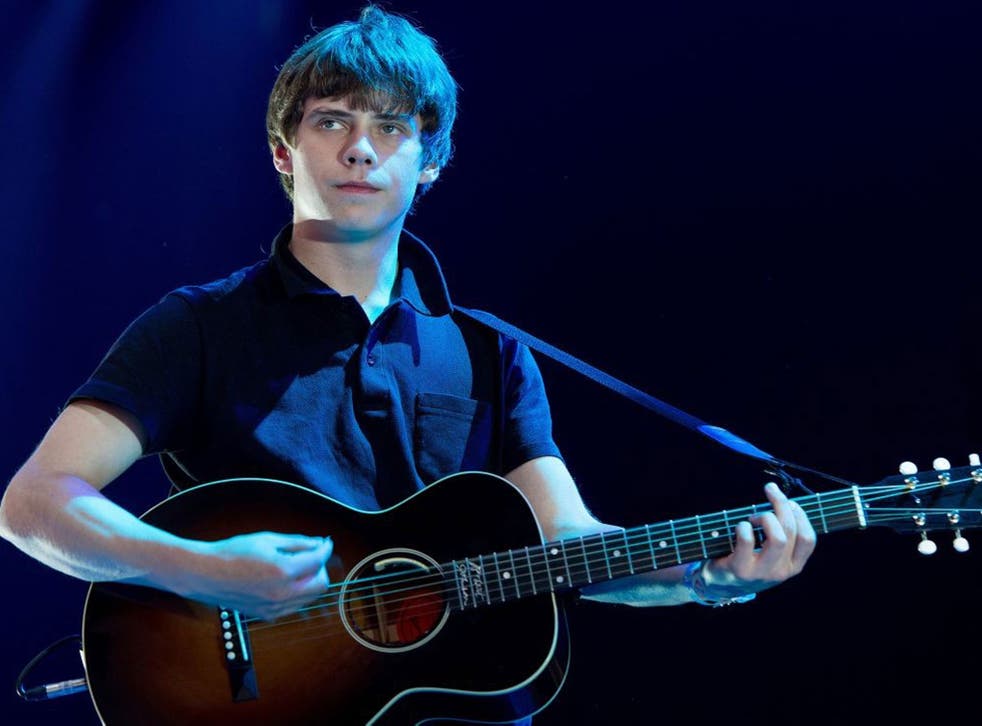 It's Monday night and the 1,100-capacity Koko, in north London, is heaving. The crowd, heavily populated by teenage girls, is here to see Lewis Watson, a 21-year-old singer-songwriter from Oxfordshire. As Jake Bugg's album sits at No 2 in the midweek chart, Watson is the latest singer-songwriter causing a stir amid the UK's current love of young troubadours.
A couple of years ago it was all about girls with acoustic guitars. Laura Marling, Gabrielle Aplin, Lucy Rose and Jodie Marie all channelled their musical upbringings, the Neil Young and Joni Mitchell records of their parents' collections.
Now it's the boys' turn. This year, unassuming Devon surfer Ben Howard triumphed at the Brits, bringing his emotive folk-influenced songs – inspired by his parents' vast collection of Bob Dylan, John Martyn, Jimi Hendrix and Simon and Garfunkel – to the mainstream, winning over the hearts of emotional young men and women, and bringing a raft of newcomers in his wake.
The music scene is now awash with sensitive young male troubadours wielding acoustic guitars and singing their hearts out. And music fans – and record labels, seeing the flashing cash signs – can't get enough of them.
These rising acoustic singer-songwriters are more Howard than Jake Bugg, who burst onto the scene aged 18 in 2012 with his vignettes of life on Nottingham council estates told through gritty strum-along folk music in the vein of early Sixties Bob Dylan, with an engaging rockabilly vibe. He became the youngest male to top the chart with a debut album, and landed a Mercury nomination. With his November and February tours both sold out, his follow up album Shangri La is headed for similar success.
Fast on the rise is Lewis Watson, who picked up a guitar at 16 (it was a birthday present) and taught himself to play with the help of YouTube. With every new chord he learnt, his practice sessions involved covering a new song and uploading it onto the site. To his surprise, people started following his YouTube channel – and demanding original songs. Now he has 70,000 Twitter followers and five million views on YouTube. "I was uploading covers of songs and I never imagined anybody watching", Watson says. "I was blown away by it. It was that thing of having an audience that wasn't biased and who had stumbled upon it. At the time, I was listening to Dallas Green. That was my first real connection with acoustic music. I listened religiously, and from there I discovered Bon Iver and Ben Howard. They helped shape my sound and made me strive to create the best acoustic music."
When Watson self-released his debut EP last year, he set all of the record labels swarminglike bees around a honeypot. After two days of back-to-back meetings, he signed to Warner Bros, the home of singer-songwriters Damien Rice, Neil Young and Ray LaMontagne. Watson certainly shares in Howard's emoting folk-pop: the title of his debut EP was It's Got Four Sad Songs On It BTW. "They just tend to happen", he says of his tendency for penning sad songs. "I never sit down and set criteria. A sadder song is more universal; I connect with those songs more."
Next up are Hudson Taylor, an engaging duo from Ireland, offering a sunnier perspective on folk-pop than their peers, with uplifting harmonising vocals and strumming guitars. They were signed to Polydor at the end of last year, after putting out two EPs on their own label. With a third EP released on Polydor, their sales have climbed to 15,000.
Perhaps the most interesting and mature-sounding among the new crop is Luke Sital-Singh, a 25-year-old from New Malden, Surrey, who as a 15-year-old discovered Damien Rice's debut and set out on a musical adventure that led him to Neil Young, Nick Drake, Elliott Smith, Jeff Buckley and James Taylor.
Enjoy unlimited access to 70 million ad-free songs and podcasts with Amazon Music Sign up now for a 30-day free trial
Sign up
"That was what made me want to pick up an acoustic guitar", he says, recalling how he abandoned his former love of metal. "I learned every song on that [Damien Rice] album. And I haven't ventured too far from that world. It was beautiful music; there was something about the simplicity of it." "Simple" would be to do his songs a disservice. It's his songwriting – the layered harmonies and trembling vocals – that make him stand out. "Fail for You" has the hushed intensity of Bon Iver, "Inaudible Sighs" recalls Neil Young, and the finger-picked "Nothing Stays the Same", from his new EP, is a melodic gem. "I listen to music to make me cry," he explains. "[My songs] have to move me in order to move someone else. I'm always trying to inject an emotional weight and moving away from sounding chipper – I'm a miserable git."
Sital-Singh only recently signed to Parlophone, once he had a solid fanbase around him; he had already self-released two EPs with the help of his management, and found early supporters for his debut EP at Radio 1, 6Music and XFM, resulting in a song on Grey's Anatomy and support slots with Villagers, Martha Wainwright and Kodaline. As with Bugg, there's a world-weariness to his songs. "I'm an old man in a young man's skin," he states, adding in a way that only a someone in the peak of their youth could, "I can't wait to be 80 and have grey hair."
Lewis Watson releases his EP 'Some Songs with Some Friends' on 16 December on Warner Bros; Luke Sital-Singh's 'Tornados' EP is out now on Parlophone; Hudson Taylor are on tour from 26 November until 13 December
Register for free to continue reading
Registration is a free and easy way to support our truly independent journalism
By registering, you will also enjoy limited access to Premium articles, exclusive newsletters, commenting, and virtual events with our leading journalists
Already have an account? sign in
Register for free to continue reading
Registration is a free and easy way to support our truly independent journalism
By registering, you will also enjoy limited access to Premium articles, exclusive newsletters, commenting, and virtual events with our leading journalists
Already have an account? sign in
Join our new commenting forum
Join thought-provoking conversations, follow other Independent readers and see their replies