The joy of Adolphe Sax: a major exhibition brings together rare saxophones for the first time since 1877
It was banned by Pope Pius X, and by Hitler and Stalin.  As a major exhibition brings together rare saxophones for the first time since 1877, Catherine Pound recounts  the controversy that dogged the brilliant inventor of the instrument that transformed modern music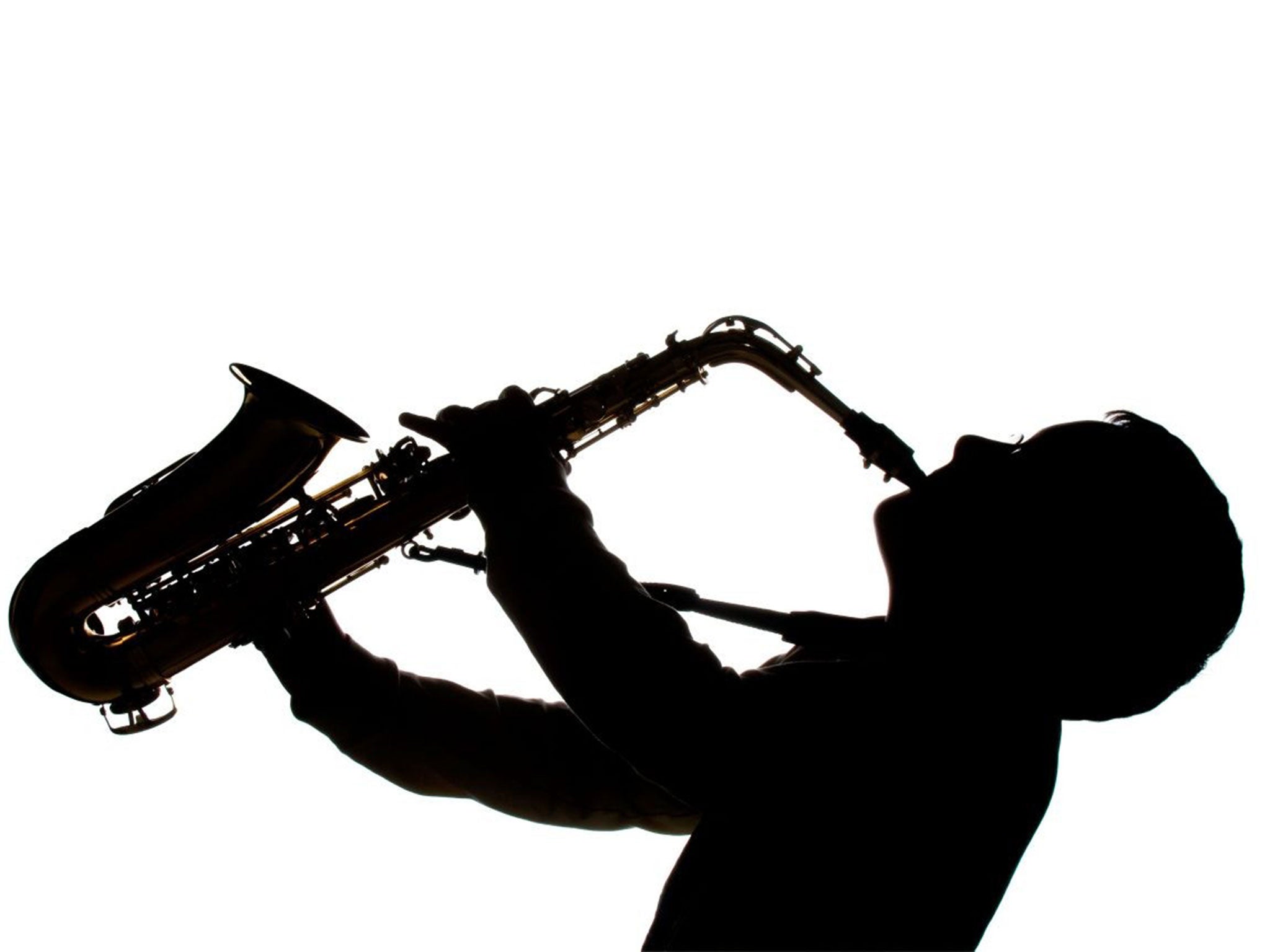 It is a tiresome, but unfortunately largely accurate, cliché, that it is impossible to name 10 famous Belgians. Jacques Brel, René Magritte and Hergé may spring fairly easily to mind but a more detailed knowledge of Belgium's celebrated inhabitants is generally reserved for the kind of people who dream of coming head to head with the Eggheads. Adolphe Sax, whose bicentenary is being celebrated throughout his native country this year, would probably appear on few people's lists and yet, without his most famous creation, the music we listen to today would be incomparably different. In jazz alone there would be no Charlie Parker, John Coltrane or Sonny Rollins.
SAX200, a major exhibition at the Brussels Musée Instrumental (MIM), reveals the creative genius that was Adolphe Sax, showcasing 170 of his instruments, from the oldest saxophone in existence to the somewhat gaudy stars-and-stripes example owned by Bill Clinton (jazz fans will probably be more interested in the ones owned by Coleman Hawkins and Dexter Gordon, on display in the same case). It also shines a light on Sax himself, a man to whom no one was indifferent. In his life, he suffered legal disputes, sabotage and even assassination attempts. Following his death, the instrument that bears his name was to become one of the most controversial and vilified in musical history, banned by the Pope, the Nazis and Stalin.
It is something of a miracle that Sax, born in the charming little town of Dinant on the banks of the Meuse, lived to create anything. Oscar Comettant, his first biographer, recounts how one accident after another befell the young Adolphe – falling down stairs, swallowing a needle, drinking water contaminated with sulphuric acid (he had mistakenly thought it was milk), getting burnt in an explosion, almost drowning, and narrowly escaping death by poisoning.
Perhaps it was these early brushes with death that gave him the desire to live life to the full. He was certainly not the type to wait for opportunity to come to him. From an early age Sax had worked at the side of his father, a musical instrument maker in Brussels, and he was soon looking for ways to improve the instruments he helped to create on a daily basis. An ingenious innovator, he was granted his first patent in 1838 for "a new system for the bass, contrabass and the bourden clarinet". He had managed to introduce significant improvements to the instrument and it was to be his first great success as an instrument maker.
During his career, he lodged a further 46 patents and supplementary protection certificates for both his own inventions and his improvements. It is a sign of his extraordinarily versatile mind that eight of these patents were in fields totally removed from instrument making, including an improvement to the sound signals of railways, an apparatus for pulmonary gymnastics and a design for an egg-shaped concert hall whose acoustics would have been revolutionary. Perhaps even more remarkable are the designs that he failed to register patents for – a tunnel under the hill at Montmartre and the "Saxocannon", a giant mortar designed to fire a half kiloton shell 30ft in diameter, which had the capacity to flatten an entire city.
The saxophone itself may have been rather smaller, but was to prove equally devastating, potentially, to other instrument makers.
The first example, a bass saxophone in C or B flat, was given its debut at the 1841 Industrial Exhibition in Brussels. As it was not yet a finished product, Sax insisted on having it played behind a curtain, a wise precaution given the lengths some of his rivals were prepared to go to in order to steal his ideas.
His aim was to "create an instrument the character of whose voice would come closer to that of string instruments but that would have more power and intensity than they have". This was no idle aim. On a visit to Paris he had discovered that the Parisian military bands were considering major reforms, and he knew that a powerful brass instrument could have great appeal to them and hopefully bring him lucrative contracts. With this in mind, he settled there in 1842. However, his Parisian competitors were not a group who took kindly to rivals, as he would find out to his cost.
As soon as the saxophone began to make a name for itself, largely due to the intervention of the classical composer Hector Berlioz, who was championing it soon after Sax arrived in Paris, his competitors began to make grumbling noises. They disputed that it was in fact an invention, but when, in 1845, he challenged them to construct one themselves, they failed.

Enjoy unlimited access to 70 million ad-free songs and podcasts with Amazon Music
Sign up now for a 30-day free trial
Sign up

Enjoy unlimited access to 70 million ad-free songs and podcasts with Amazon Music
Sign up now for a 30-day free trial
Sign up
Matters came to a head when it was decided to hold a major competition to reform the military bands. Naturally, Sax made sure that he was involved. His plan involved an entirely new formation, which, of course, included his own instruments, and an improvement in the training and status of military musicians. The rival project, headed by one Michel Carafra, concentrated on instruments in current use and was, unsurprisingly, supported by the majority of instrument-makers in Paris. It is difficult to underestimate the importance of the army's role in society at that time. Military bands were seen as a major source of national prestige and a valuable cultural medium. The competition was, quite simply, the talk of France. In April 1845, a massive musical showdown was held at the Champs de Mars drill ground in Paris between what became known as the "Saxons" and the "Carafans". Twenty thousand spectators turned out for the event, which one journalist compared to a Napoleonic battle.
Sax had planned to use saxophones in his line-up but, unfortunately, seven of the musicians he had hired failed to turn up, undoubtedly due to nefarious pressure from his opponents. It is possible that he replaced one of them himself. In any case, despite the missing musicians, Sax emerged triumphant and saxophones were introduced permanently into the newly developed military band formation.
His success induced both panic and outrage amongst Parisian instrument makers, who united, virtually unanimously, against him under the umbrella of The Association of United Instrument Makers. Their tactics included lengthy legal proceedings to try to have the patents for the saxophone, saxhorn and saxotromba declared null and void, copying his instruments, trying to steal his workers away from him and, when all that failed, burning down his factory and trying to have him killed. Twice.
When judgement was finally reached in his favour in 1854, Sax was ready for revenge. He had the counterfeit instruments seized and then attempted to turn the tables on his foes by seeking damages from those who had copied them. Unfortunately, this only led to crippling legal costs. Having already been made bankrupt once prior to his victory, he went on to suffer two further bankruptcies, the second of which, in 1877, resulted in him being ejected from his factory and his materials and instruments sold at auction.
Somewhat ironically, that auction is how many of the pieces ended up in the current exhibition. Victor-Charles Mahillon, the first curator of the Brussels Musée Instrumental and his rival at the Musée de la Musique in Paris, Gustave Chouquet, both took the opportunity to snap up as many pieces as possible. In SAX200 they have been brought together again for the first time since 1877.
Working with a succession of partners, he managed to continue commercially for a further 10 years, but never on his previous scale. He died on 7 February 1894 and was buried three days later in Montmartre cemetery.
Following his death, the saxophone had a less than auspicious start to the 20th century. In 1903 Pope Pius X was so alarmed by the incursion of the saxophone into sacred music that he issued a prohibition against its use. Its reputation fared little better in America, with The Ladies Home Journal going so far as to accuse it of rendering listeners incapable of distinguishing between right and wrong, good and evil. The Nazis banned it as an instrument of American "jungle music". Their poster for the 1938 exhibition of "Decadent Music" in Dusseldorf featured a caricature of an African-American man playing the saxophone and wearing a Jewish star. Stalin despised the instrument "of capitalist oppression" so much that he not only banned it but sent its players to Siberia. Many other Eastern European countries felt obliged to copy his stance, the ban on its performance remaining in place in some countries until the 1980s. The Papal prohibition has never been revoked.
Fortunately, the Vatican's stance is a lonely one. Once the sax took its place in the big bands of Duke Ellington and Count Basie, its rise was unstoppable, really taking off when the best players left to create their own saxophone-dominated combos. Its place in the classical repertoire was secured when Ravel gave it pride of place in his Bolero in 1928 and contemporary composers from Philip Glass and Steve Reich to John Cage have all written pieces for it. Courtney Love might believe that the saxophone doesn't belong in Rock 'n' Roll, but you only have to listen to The Stooges' Fun House to realise what utter nonsense that is. David Bowie harnessed its power to finally break the US market on Young Americans and The Rolling Stones chose to have Sonny Rollins play on Tattoo You. Radiohead may have been influenced by Charles Mingus for the avant-garde brass section on "National Anthem", but no one would seriously call that track jazz. More recently, Lady Gaga used the late Clarence Clemons, the E-Street Band's renowned saxophonist, on "The Edge of Glory".
In conjunction with the exhibition, MIM is running a series of events throughout the year, culminating in a concert by legendary jazz saxophonist Archie Shepp at The Ancienne Belgique in December. What better time to hop on the Eurostar and pay homage to one of the most revolutionary men in musical history?
SAX200 runs at MIM until 11 January 2015; for tickets, call 00 32 2 545 0130.
Archie Shepp is at the Ancienne Belgique 4 December; tickets: 00 32 2 548 2424.
Sax appeal: The highs and lows
by Rhodri Marsden
The poor old saxophone appears to have an over-inflated sense of its own sophistication, and consequently is much maligned. Public perception of it seems to be synonymous with the besuited players of big band jazz at best, a mulleted Steve Norman from Spandau Ballet at worst. It was the 1980s that ruined its reputation, of course, with overwrought sax solos transforming the instrument from a bit-part actor into a centre-stage spotlight hogger. Songs such as "Baker Street", "Careless Whisper", "China In Your Hand" and "Simply The Best" seemed to strip the sax of any "cool" it may have once possessed, transforming it into a cliché that stank of overripe cheese.
But there's nothing inherently bad about the saxophone. After all, the appeal of music made with a particular instrument has a great deal to do with the way it is played; for example, there is not much common ground, piano-wise, between Sergei Rachmaninov and Chas from Chas and Dave. They're just different. "I used to think that the soprano sax was completely rancid because of that evil man – what's his name… Kenny G," says Chloe Herington, sax and bassoon player with London-based band Knifeworld. "But then I heard Evan Parker playing and it completely changed my opinion."
So surely the sax deserves some rehabilitation. If you pop over to YouTube, you can watch the formidable quartet of saxes honking away on St Vincent's 2009 TV debut on David Letterman, or Sam Hillmer of the band Zs processing his sax through a multitude of effects, or Ono Ryoko's astonishing avant-garde project, Sax Ruins. These may not be your cup of tea, but they demonstrate pretty forcefully that the sax, so often thought of as slick and over-polished, does not necessarily equal muzak. It's not how shiny it is – it's what you do with it that counts.
Join our commenting forum
Join thought-provoking conversations, follow other Independent readers and see their replies