Doing it for themselves: The new generation of women that are taking over the music studios
Cooly G: "Some people go: "You're a girl – you can't make beats!'"
Paul Lester
Friday 07 November 2014 13:52 Comments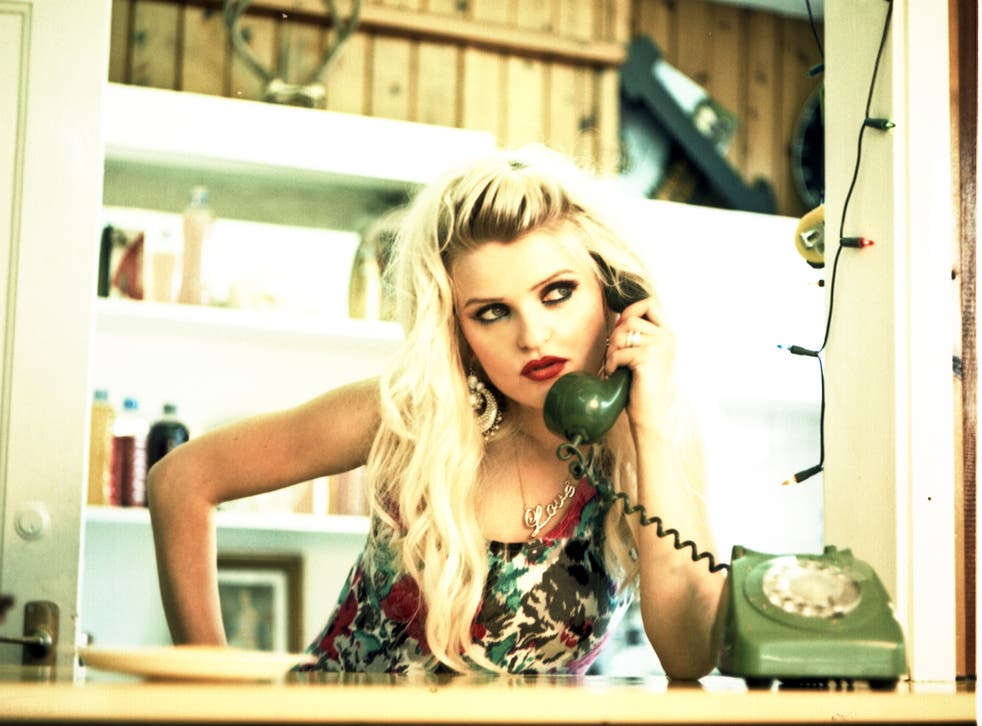 A list of the world's biggest music stars would largely comprise women – Taylor Swift, Adele, Katy Perry, Lady Gaga, Rihanna, Beyoncé, Miley Cyrus, Pink, Ariana Grande, Iggy Azalea, Nicki Minaj.
But the domination doesn't extend to production: most of the behind-scenes studio sorcery is generally the province of men.
This is slowly but surely changing. There have always been experimental-minded female musicians, from the BBC Radiophonic Workshop's Delia Derbyshire, and Yoko Ono and Laurie Anderson to more recent American and Canadian laptop pop girls Laurel Halo, Julia Holter and Grimes. And over the last few years there has been the odd US female producer – notably, Missy Elliot, or Syd Tha Kyd – and, in the UK, a trickle of female DJs who have turned producers and artists, including Ikonika and Cooly G.
It makes sense, in a year that saw the triumphant return of Kate Bush – who began producing herself on 1982's The Dreaming – that that trickle should become a (British) wave. There is Maya Medvesek, the Slovenian-born, Glasgow-based DJ who makes maximalist post-dubstep as Nightwave; London-born half-Russian Shura Denton, newly signed to Polydor (as Shura) and likely to become the first female major-label signee to self-produce her debut album; Holly Fletcher, the highly-touted teenager who makes atmospheric down-tempo electronic ballads as Låpsley and has just joined the XL stable; Veronica "Ronika" Sampson, Nottingham's purveyor of sparkling pop and disco; and half-Iranian Londoner, Tālā, whose exotic electronic R&B marks her out as a serious rival to FKA twigs. All of these women write, sing and, more unusually, produce their own material.
"There are definitely more of us now than ever," says Denton, who taught herself the rudiments of production using software program Ableton. "I hugely respect Låpsley who has come out of the woodwork at a similar time to me, and I'm a fan of Tālā, Ronika and Ikonika." Has there been any resistance from the powers-that-be at Polydor to her assuming the role of producer?
"No," she replies. "I think so far actually it's been a strength; a hook, as they might see it. So any resistance to that would be resistance to the thing that makes it most interesting."
Tālā believes the increasing presence of female producers is the natural corollary of the increased ubiquity of technology. "There are more girls experimenting now because all they have to do is download the software," she says. The 25-year-old first began "messing around" with production when she was 14.
"I'm not the most tech-savvy person," she laughs, "but I always had an interest in technology, and I always liked computer games – I was totally into gaming and finding more out about the recording and software side of things." Now she has graduated from her bedroom to a rented studio space. She disagrees with the idea that boys are programmed (no pun intended) to enjoy gadgets more than women.
"It's a misconception that a girl who would like gadgets would also be some sort of tomboy," she says. "That's just silly."
Enjoy unlimited access to 70 million ad-free songs and podcasts with Amazon Music Sign up now for a 30-day free trial
Sign up
Ronika agrees it's ridiculous to imagine that women are less predisposed at a cellular level towards technology. "It's a personality thing," she insists. "Perhaps more introverted or solitary people are attracted to music production because it can be quite a lonely thing to sit on your own for days on end tweaking away at beats, but it's not a gender thing.
"It's purely environmental and the result of cultural conditioning," she argues. Ronika spent years in Nottingham doing music workshops with "problem" teens and noticed a reluctance from the girls to get involved in the production side of things. "They didn't have the confidence. They were happy to do the singing but they didn't think they could make beats – 'it's a boys' thing.'" But could they?
"Course they could!"Ronika is puzzled that a genre as female as disco should have had so few examples of the music being made by women (Donna Summer was an exception, co-writing many of her hits, even if she left the production to Giorgio Moroder). Unlike Tālā, she has met opposition to her do-everything stance: "People in the industry, whether it's labels or management, they say, 'okay, this is all great, but we need to get you in the studio with this guy or that guy…' ie somebody who 'knows what they're doing'," she glowers. "I even had somebody say to me: 'You don't want to be worrying about EQ-ing a snare drum.' In actual fact, I have a science degree in audio technology and acoustics so EQ-ing a snare drum is what I am qualified to do!'"
Cooly G, too, taught sound engineering and held music production and DJ workshops for disaffected teens. To her, immersion in the nuts and bolts of recording – her father ran a sound system and she was "spinning tunes" from the age of seven – is as natural as breathing. She has been acclaimed on both sides of the Atlantic for her dark, dubby electronic soul, with shout-outs from rap legends Mobb Deep and invitations to go on tour with Beyoncé's sister, Solange. Nevertheless, she still gets startled reactions.
"Some people go: "You're a girl – you can't make beats!'" she roars. "Or: 'Maybe your boyfriend makes them for you?' They don't believe it. Then again, other people are like: 'Oh my god, you're so wicked, you make beats!'"
The next step, ideally, for Cooly G would be an invitation to produce for others: Drake, say, or The Weeknd. Ronika has her eye on Kylie. Shura favours Madonna, and looks forward to the day when there are female producers on a par with Paul Epworth or Rick Rubin, although she can't quite put her finger on what a woman would bring.
"I read interviews saying women can bring a femininity to a song, a delicacy, but some women make really aggressive music," argues Shura. "Producing albums is 100 per cent where I would love to be, later in my career."
Meanwhile, she is delighted to be an inspiration for future knob-twiddlers, "so that the next wave of girls will be writing songs and producing; or they'll be, like, 'I don't feel comfortable singing onstage but a girl can make a sick tune – I'm gonna teach myself how to use [production software] Logic.'" The crucial thing for all these women is total control of their artistry, not the compromised position of "co-producer", code for a limited contribution in the studio.
"Co-production represents a move in the right direction," attests Ronika, "but it's the difference between being in the passenger seat and taking a passive role and being in the driving seat and controlling the technology. That's why it is so important for me to get a sole female production credit because as soon as you have a man's name as co-producer people will assume… I want it to be known that it's a girl who makes the beats, who did all the production. It's been quite a fight to maintain that control."
"You do get patronised," she sighs, then smiles. "You just have to challenge perceptions."
Tālā's EP is out on 17 November on Aesop; Ronika's 'Marathon' EP in December, when she supports The Human League at Hammersmith Apollo. Cooly G's 'Wait 'Til Night' album is out now on Hyperdub. Nightwave's 'Nightwave' EP is out on 24 November on Heka Trax
Register for free to continue reading
Registration is a free and easy way to support our truly independent journalism
By registering, you will also enjoy limited access to Premium articles, exclusive newsletters, commenting, and virtual events with our leading journalists
Already have an account? sign in
Join our new commenting forum
Join thought-provoking conversations, follow other Independent readers and see their replies