The Top Ten: Actors who have released albums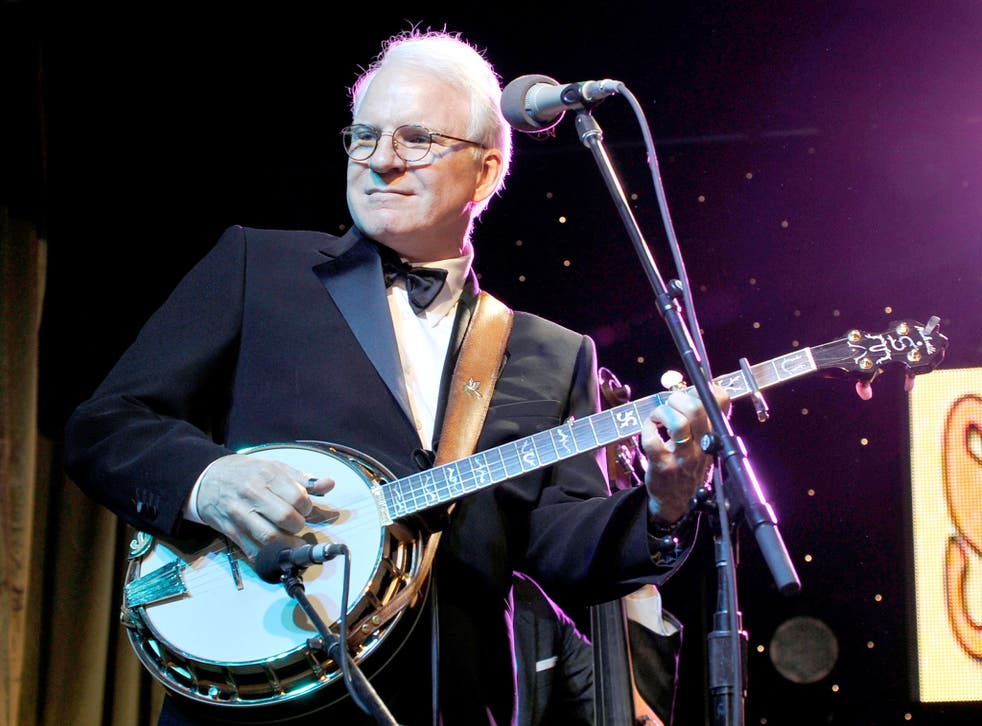 This list was Agnes Frimston's idea. She started with 'Cained', which turned out to be an album of 'chill-out' tracks chosen by Michael Caine rather than performed by him. Agnes supplied many of these nominations, saying: 'I could genuinely do this all day.'
1. Leonard Nimoy
Mr Spock's Music from Outer Space (1967). A timely nomination from Agnes and many others.
2. Richard Harris
A Tramp Shining (1968), including the single "MacArthur Park", written by Jimmy Webb. Nominated by Richard Moodey.
3. William Shatner
The Transformed Man (1968), a spoken-word album by Nimoy's Star Trek partner. Put forward by Brian Hogan, Guy Herbert, Richard Moodey and John Wilson.
4. Scarlett Johansson
Break Up (2009), with Pete Yorn. From General Boles.
The top ten actors who have released albums

Show all 10
5. Robert Mitchum
Calypso – Is Like So ... (1957). "…dreadful", suggests Jem Stone.
6. Bruce Willis
The Return of Bruno (1987), R&B with Booker T Jones et al. Agnes again.
7. Hugh Laurie
Let Them Talk (2011), and Didn't It Rain (2013). Nominated by Neil Oatley.
8. Eddie Murphy
How Could It Be (1985). Agnes: "It's a brilliant question – how could it be Eddie Murphy?"
9. Clint Eastwood
Rawhide's Clint Eastwood Sings Cowboy Favorites (1963). "He could be known as "The Man with No Voice", says Martyn P Jackson.
10. Steve Martin
Love Has Come For You (2013). Bluegrass-based collaboration with Edie Brickell. Neil Oatley again.
Next week: Verbs from a politician's name
Coming soon: Street names (Cavalier Approach, Letsby Avenue). Send your suggestions, and ideas for future Top 10s, to top10@independent.co.uk
Register for free to continue reading
Registration is a free and easy way to support our truly independent journalism
By registering, you will also enjoy limited access to Premium articles, exclusive newsletters, commenting, and virtual events with our leading journalists
Already have an account? sign in
Register for free to continue reading
Registration is a free and easy way to support our truly independent journalism
By registering, you will also enjoy limited access to Premium articles, exclusive newsletters, commenting, and virtual events with our leading journalists
Already have an account? sign in
Join our new commenting forum
Join thought-provoking conversations, follow other Independent readers and see their replies