Tom Petty: Read our 1994 interview with the late musician promoting the release of Wallflowers
The piece was published on 13 November 1994 to promote his second solo record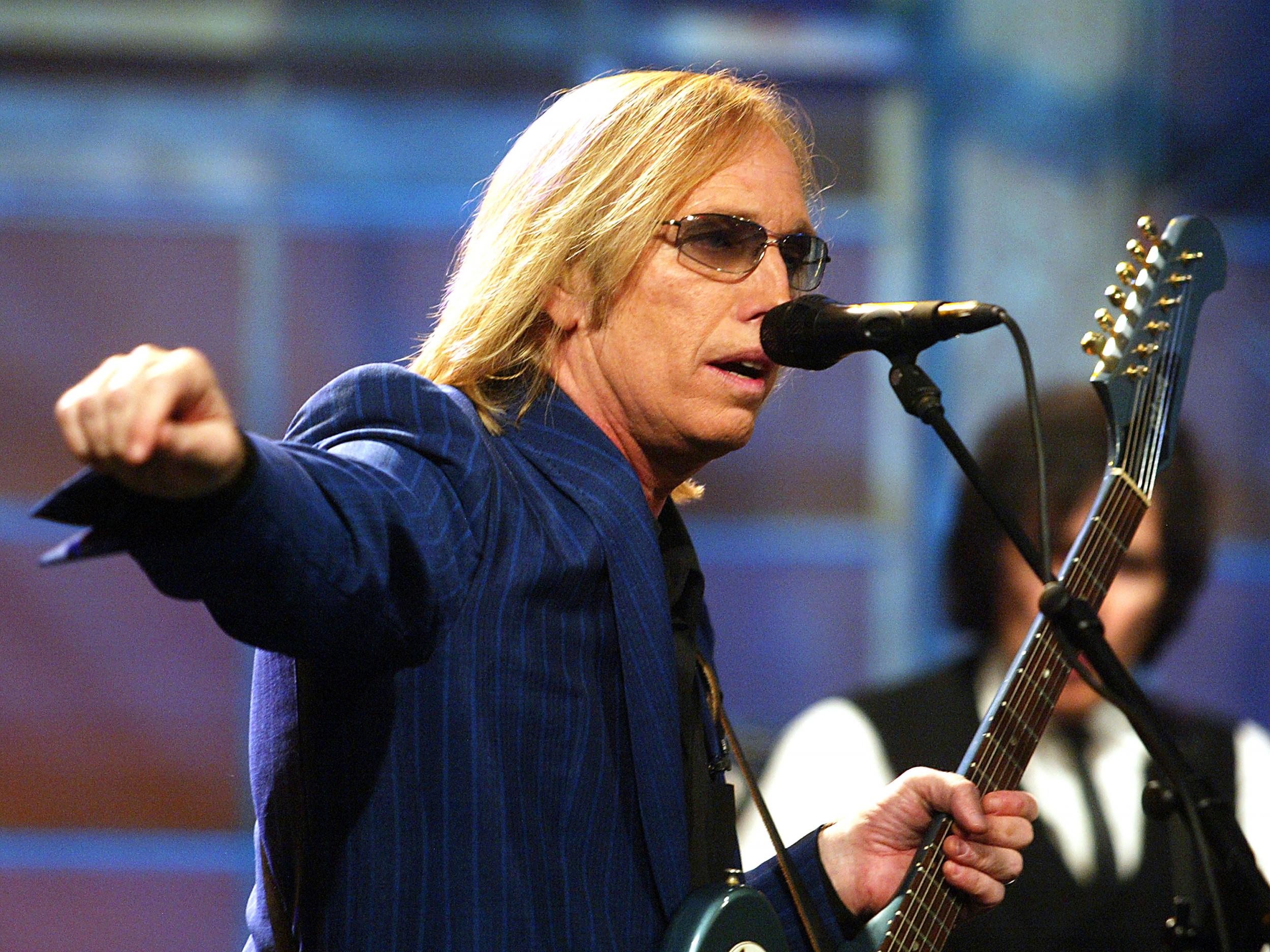 The world is in mourning for music legend Tom Petty who passed away at the age of 66 after being found unconscious in his home in Malibu on Monday (2 October).
In honour of the musician, who changed the face of American rock with a career spanning over 40 years, The Independent has unearthed an interview with Petty which was originally published in 'The Sunday Review' section of The Independent on Sunday on 13 November 1994 to promote his tenth album, Wildflowers.
In the piece, journalist Richard Williams describes the singer's second solo record as "having the creative intensity of someone in the first flush of self-discovery."
Read the full unedited interview below.
Tom Petty: A Life in Pictures
Show all 8
Sunday 13 November 1994
HE REMEMBERS the day Elvis Presley came to town: the day his life was saved by rock'n'roll. He was 11 years old.
''This was 1962,'' Tom Petty said. He was living in Gainesville, Florida, and his uncle had been hired to join the film crew on a location shoot for Follow That Dream. ''My aunt drove over and said, 'Hey, how'd you like to see Elvis Presley on a movie set?' So we went and stood down behind this chainlink fence. There were thousands of people on the street, mostly girls passing record sleeves up to be autographed. I didn't have a sleeve, and when I got home it became my mission in life to get an Elvis Presley record. One of my friends had an older sister who'd gone to college and left her box of 45s behind. So I traded in my aluminium slingshot, which was my most prized possession, for this box of records, and my life was transformed from that moment on. I just didn't do anything but play these records. I didn't even dream of singing or playing an instrument. All I wanted to do was listen to this music.''
A few weeks ago, Petty said, he'd tried to explain Presley's significance to his own teenage daughters. ''I was telling them how he's such a part of the culture now that I'm not sure people think of him as a great artist, which he was for a long time. There's so much information about him now. But when I was 11, it was hard to find anything about him at all. In America there really wasn't much interest then. I had no idea of the chronology of it, or how it had come to be. Eventually, I sent off to England for something called The Elvis Presley Handbook. I sent a dollar, I think. Months went by until one miraculous day it showed up, and in it was a discography and a chronology. That made it all start to fall into place.''
Then, in the early months of 1964, The Beatles invaded America. ''Suddenly the road was clear; you could see what to do. You were coming up to 14, faced with getting a job and wanting to avoid that at all costs. They looked like they were having so much fun playing this rock'n'roll music, and really not answering to anyone. So in every neighbourhood there were kids with electric guitars forming bands. And I just got on with it.''
The story of the young Tom Petty's conversion is a classic vignette, and it's worth telling because it lies behind the unusual integrity of Petty's subsequent career, which began with an apprenticeship in local Top 40 bands. A mid-Seventies move to Los Angeles began a sequence of albums yielding such hits as ''American Girl'', ''Breakdown'', ''Refugee'' and ''Free Fallin' '', boosted by endless touring (including two years as Bob Dylan's backing band), membership of the Traveling Wilburys, and an MTV award earlier this year for the video clip accompanying his hit ''Mary Jane's Last Dance''. But if Tom Petty long since qualified as rock royalty, you'd never know it from his courteous, undemonstrative presence in a London hotel suite. Or, more significantly, from his 10th album, Wildflowers, which has the creative intensity of someone in the first flush of self-discovery.
If Wildflowers is indeed Petty's finest work to date, some of the credit must go to its producer, Rick Rubin, who made his name with the rap artists LL Cool J and Run DMC, before triumphing this year with Johnny Cash's career-best American Recordings. Petty's 15 new songs were the product of 18 months' work, but their natural grain and unforced momentum make them sound almost as though they were made up on the spot. ''Our plan was to record all the tracks live,'' Petty said, ''and we stayed with organic instruments - no synth, no digital, no computer, no sampling. Rick and I thought it would give the record a certain character. And if we didn't use a lot of instruments, maybe only four or five, we could try to make them all personable. Spontaneity was important, too. We didn't spend too long with any one song. It's hard for me to do 10 takes of a song and stay fresh. If we got stuck, we moved on. It was the same with the arrangements. We'd have a general structure worked out, but I'd still leave it up to the musicians, having them contribute to the process too.''
What you don't find here, or in any of Petty's music, is the slightest hint of superstar smugness beneath the fluent craftsmanship and fluid melodies. He speaks with warmth of the post-Nirvana generation, and their rediscovery of the right reasons for making rock music. ''They don't give a damn how much money they're going to make. I think in America for a long time you had groups that wanted to be stars more than they wanted to make music. We always went on the theory that if we made really good music we might attain stardom, but it was never the primary goal.''
Nevertheless he's grateful for the continuing licence given to men in their forties and fifties to play rock'n'roll in public: ''Rock isn't a young music anymore. I don't think it's necessarily even a youth-oriented music. Being 44, I'm kinda glad to see it because I feel I'm just hitting my stride. I think if I'd quit years ago I'd never have known what I was capable of doing.''
- 'Wildflowers' is out now (Warner Brothers, CD / LP / tape).
Join our commenting forum
Join thought-provoking conversations, follow other Independent readers and see their replies