The Independent's journalism is supported by our readers. When you purchase through links on our site, we may earn commission.
Tom Petty: Part of his genius was to be understated and unassuming
You've only got to listen to a song such as "Free Fallin" to hear how it's an instant classic from the very opening chords
Dave Fawbert
,
Steve Proud
Thursday 05 October 2017 14:24 Comments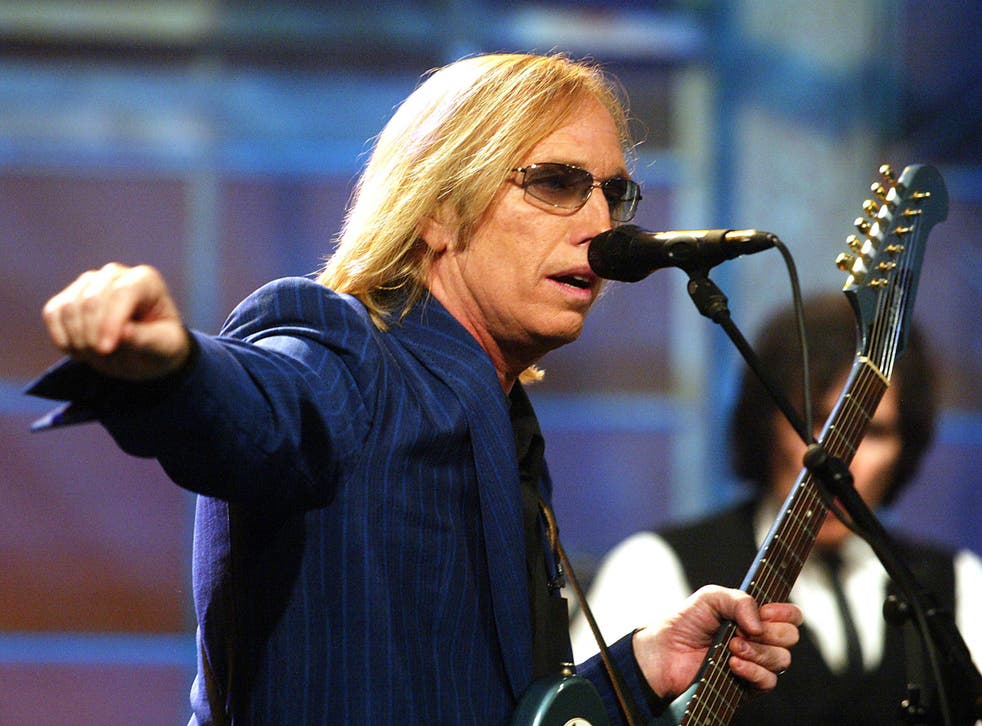 One of the wonderful things about our club - the night that celebrates the unbeatable glory of the power ballad - is that it allows us, each time it happens, to pay tribute to a host of amazing - and underrated - artists.
You don't know what you've got 'til it's gone, and Petty was a man whose quiet genius has perhaps not been fully appreciated until now.
You've only got to listen to a song such as "Free Fallin" to hear how it's an instant classic from the very opening chords. As a song it resonates immediately with an audience due to his simplicity and that's why people love it - and the roof comes off - when we play it at Ultimate Power.
The audience instantly know what song it is; it builds and swells to this truly epic, but typically understated chorus. It's a beautiful song melodically, structurally and of course lyrically. You can see how this approach is adapted and mirrored in other mid-tempo, but crucially still propulsive, ballads such as 'Learning To Fly', 'The Waiting', 'I Won't Back Down' and 'Into The Great Wide Open'.
It's perhaps unsurprising that Tom Petty isn't a name that would necessarily immediately be on people's list of top five rock heroes - because the character of the man, and the musician, was to be understated and unassuming.
He was never a show-off, never giving it a massive case of "look at me" and just got on with writing, recording and performing the music he loved in the variety of guises and line-ups that he was part of.
You can see how respected he was across a variety of artists with everyone from The Strokes, emulating "American Girl" for the opening of "Last Nite", to Dave Grohl's first post-Nirvana gig drumming for The Heartbreakers - and artists such as Ryan Adams who are clearly in debt to his creative output.
It's testament to the level of respect that he was held in that one of his collaborators, Stevie Nicks, even said that she would have given up being in Fleetwood Mac in an instant if he had asked her to. Who else could have commanded the level of respect that Petty did to pull in the calibre of musicians that he was at the centre of with The Travelling Wilburys alongside Bob Dylan, George Harrison, Roy Orbison and Jeff Lynne?
Tom Petty always felt as though he was a "musician's musician" who, with his workman-like approach to things, just cut out the unnecessary stuff and focused on the most important thing: the music. Nowhere is this better displayed than during the legendary 2004 Rock and Roll Hall of Fame performance he was part of with another of our power ballad icons Prince; when the latter rips into one of the greatest solos you're ever likely to see, Petty just smiles away like a fan, delighted to be sharing the stage with such a talent.
Enjoy unlimited access to 70 million ad-free songs and podcasts with Amazon Music Sign up now for a 30-day free trial
Sign up
Of course, at precisely the same time, you can see that it goes the other way too, with Prince affording him the greatest of respect by waiting in the shadows - as Petty and Jeff Lynne lay the foundations of the track with gorgeous vocals - and then exchanging glances of pure joy with him during that solo. Just two incredibly talented musicians with mutual respect, rocking out as though there was no one else in the room.
Thank you for the music, Mr Petty.
Dave Fawbert and Steve Proud run Ultimate Power, a series of power ballad club nights - more information here
Register for free to continue reading
Registration is a free and easy way to support our truly independent journalism
By registering, you will also enjoy limited access to Premium articles, exclusive newsletters, commenting, and virtual events with our leading journalists
Already have an account? sign in
Join our new commenting forum
Join thought-provoking conversations, follow other Independent readers and see their replies