The Independent's journalism is supported by our readers. When you purchase through links on our site, we may earn commission.
These are the UK artists that need to break America
US audiences should get to know these seven artists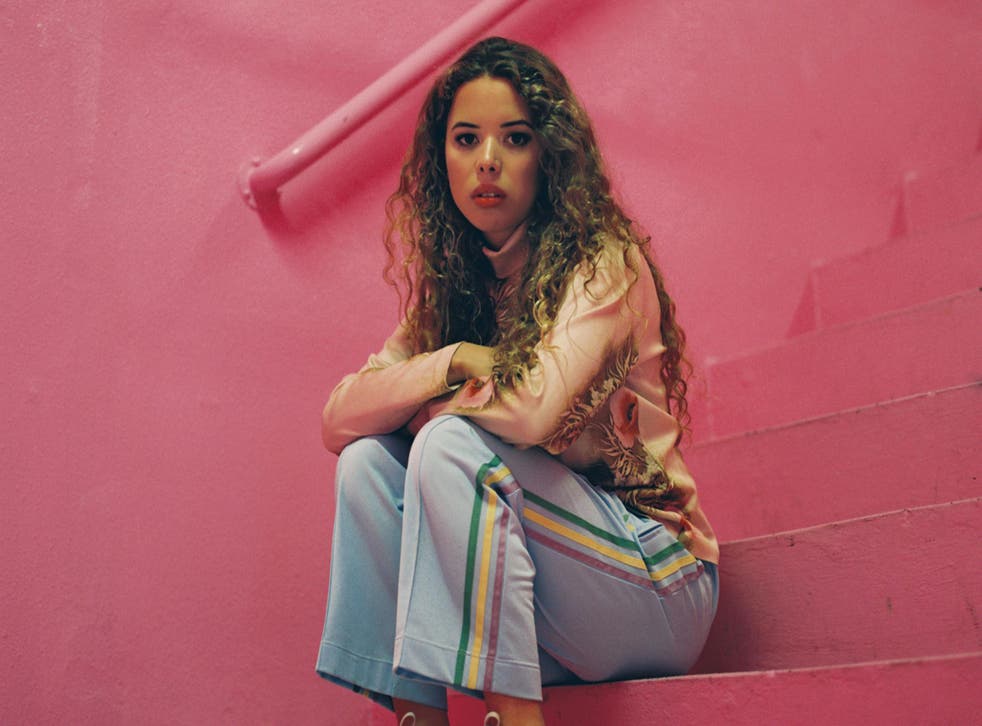 While artists like Rita Ora and Jessie Ware have mass appeal in the UK, it's taken time for them to properly get the attention they deserve in the US.
There's an influx of talent constantly coming in from the UK to the US, but not everyone has the same success rate in both countries. Breaking into the US market doesn't happen for everyone, but there are a ton of musicians who should get the chance. From RAYE to J Hus, see which artists need to gain a mass following in the US as soon as possible.
NAO
If you were an early stan of Mura Masa, you may have caught his collab "Firefly" with UK R&B phenom NAO. When Mura Masa went on a US tour in 2016, NAO opened for the electronic artist stunning the crowd with her vocals. With the release of her record in 2016, For All We Know became one of the sleeper hits of the year. She definitely received praise from the underground, but hasn't quite fully latched onto the mainstream US crowd. NAO is perfect for fans of AlunaGeorge who are looking for something with a syrupy edge.
Stormzy
It's been a slow build for grime in the US, but it's finally on its way thanks to artists like Skepta and Stormzy. In the UK, Stormzy has been one to watch in the hip-hop and grime scene for a while now. While he only released his debut album Gang Signs & Prayer earlier this year, the 24-year-old has been rapping since he was 11. Stormzy has also been a huge proponent of speaking up about depression, which has spoken to a lot of his fans. Now he's riding the second wave of grime straight across the Atlantic Ocean.
RAYE
Hailing from South London, 20-year-old R&B singer RAYE has been making her way through the dance-pop scene over the past two years. Her first big break came from a feature on Jonas Blue's 2016 track "By Your Side." But her biggest break came earlier in 2017 when she was shortlisted on the "BBC Sound of" list and garnered a feature on Charli XCX's No. 1 Angel mixtape alongside Starrah. In November, she released her latest single "Decline," with Mr. Eazi, riffing on Ja Rule and Ashanti's "Always On Time" for the chorus. With Charli XCX cosigning her, it's only a matter of time until she fully breaks overseas.
Jorja Smith
When your big break is a feature on a Drake record when you're a teenager, it's safe to say your future looks bright. For Jorja Smith, she garnered attention for her work on the Canadian rapper's 2017 "playlist" More Life with "Jorja Interlude" and "Get It Together." The Walsall native even got to tour with Drake during his UK stint. At 20, music has very much been a part of Smith's life: she cut her teeth in music collective OGHORSE and by releasing her music online. Her raspy vocal stylings have gotten comparisons to Amy Winehouse and Lauryn Hill, which is not a bad way to begin your career.
Nilüfer Yanya
Nilüfer Yanya may still live at home with her parents, but that hasn't stopped the 22-year-old singer-songwriter gaining attention for her sparse, guitar-driven melodies, built up by her shimmering vocals. The West London native grew up listening to Nina Simone and The Pixies, who have both had major influences on her work, as is evident in her breakthrough hit "Baby Luv." After getting rejected from a prestigious music degree program, she sought success through the mic night scene. Now, she's signed to ATO Records. Not too shabby at all.
J Hus
Gambian-English singer and rapper J Hus never considered music to be anything but a hobby, but in 2015 he made the decision to upload his lyrical rap-fused Afrobeat tracks online. By May 2015, he dropped his single "Lean & Bop," which accumulated over 6m streams. Since then he's dropped a flurry of singles, a mixtape and his debut LP Common Sense earlier this year. Since the album's release, J Hus has just started getting traction in the US for his own work and features with MIST, Mo Stack, Tiggs da Author and Burna Boy.
Jade Bird
British singer-songwriter Jade Bird is the UK's version of Courtney Marie Andrews and Julien Baker combined: she's likely to be the next big act in Americana. Her debut extended play Something American is a bold, punk take on the country folk genre. At 19, Bird soulfully sings about intimate memories, heartbreak and even divorce through piercing howls and glorious angst. With just her soaring vocals standing alone with an acoustic guitar, Bird could fool us all into thinking she's been at this for over 20 years.
Join our new commenting forum
Join thought-provoking conversations, follow other Independent readers and see their replies