We should be protecting Soho's musical hotspots, not bringing in the bulldozers
As Tube developments bulldoze through Soho's musical hotspots, Phil Strongman argues the case for protecting London's heritage
Phil Strongman
Saturday 25 August 2012 03:04 Comments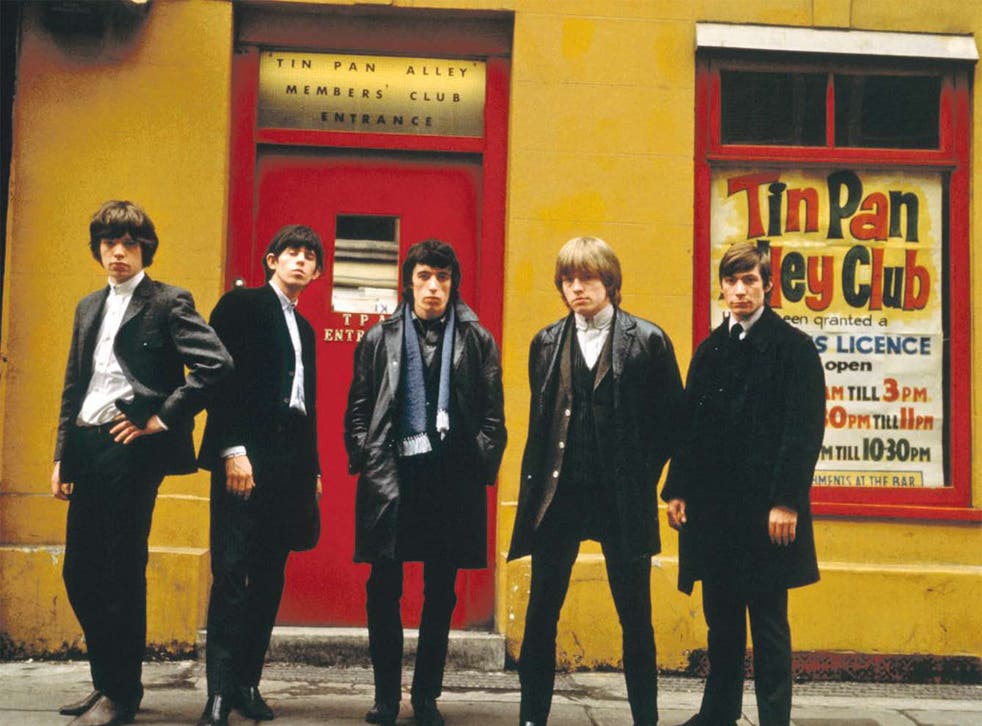 The recent Olympic ceremonies saw a mass celebration of Britain's music and culture, ceremonies seen by more than a billion people worldwide.
Yet the place where so much of that culture was nurtured, Soho, is now in crisis. The heart of London's West End has been under attack for years now with the big commercial landlords pushing rents through the roof, forcing out independent shops, cafés, theatres and bars while allowing anonymous chain-stores to flood in. Westminster Council's licensing, and parking, policies have also hurt and their commercial rates are among the world's highest, again hitting the small lease-holder hardest.
Transport for London's thoughtless expansion of Tottenham Court Road Tube station has increased the cull – this alone has closed globally famous music venues such as the Astoria, Sin, Metro and the Bath House.
These venues dated back to the 19th and early 20th century, were architecturally amazing and were played, or visited, by Jimi Hendrix, James Brown, The Who, U2 and The Beatles. Most other cities would slap blue plaques and preservation orders all over them – in London, they're allowed to be demolished because TfL can't be bothered to dig down a few more feet.
In Denmark Street, one man who has so far managed to buck this depressing trend is the 66-year-old Carlo Mattiucci. The owner of the much-loved 12 Bar Club is celebrating 15 years running one of the smallest music venues in London (its legal capacity is still just 150). It's based at the eastern edge of Soho at the far end of Denmark Street, which was once London's music publishing centre – in the 1950s, aspiring songwriters would shout their latest ditties up at the publishers' first-floor offices. Denmark Street stayed the UK's own Tin Pan Alley right into the 1970s – Hendrix, The Kinks and the Stones recorded there, the Sex Pistols actually lived at number 6 and Acid Jazz had a studio opposite – and it remains the UK's retail centre for guitars, drums and keyboards.
As Mattiucci also owns the Enterprise rehearsal rooms and the Carlisle Arms in Bateman Street, he's in a unique position to compare how London councils treat venues (the 12 Bar comes under Camden, while the Carlisle, which sometimes has DJs, is in Westminster). "Camden are OK, they know the importance of venues and licensed premises. Westminster don't. At the Carlisle we were a bit late with a licence renewal last year – but we've been running it for years with no trouble and the local police support us so we weren't expecting a fuss. What did Westminster do? They closed us down on this technicality. We had to lay off some staff and when they finally let us re-open our customers weren't allowed on the pavement for over nine months, though punters from three other pubs nearby were outside. They even demanded we get two security guards. Even the magistrate finally said the council was nit-picking. It's all all right now but…."
The 12 Bar, under astute music manager Andy Lowe – a former DJ and Decca records employee – attracts a clientele that includes superstars while its tiny live room provides a unique platform for up-and-coming acts. Potential future headliners such as Ger Lane, Beth Riley, Milk Kan and England Sporting Defeat can be seen onstage, while in the bar it's sometimes possible to mingle with the likes of Noel Gallagher, Dave Grohl or one of the New York Dolls. The venue's live room has great acoustics and is also soaked in history, possessing a Vicwardian balcony and a stage wall from 1642. The 12's fans include musicians, indie websites and even the Telegraph, who recently voted it the 2nd Best Music Venue in the World.
Mattiucci didn't start out in concert venues though, he ran a café in Thayer Street originally, and he surprisingly puts the 12's success down to his own lack of interest in music promotion – "I never feel tempted to intervene" – and to the efforts of his twentysomething daughter Piera. She, in term, thinks music manager Lowe is the key: "We were really lucky to get Andy, to have someone with so many connections and with such an understanding of all types of music."
The success of the 12 Bar allowed the Mattiuccis to step in when the Intrepid Fox pub in Wardour Street, a legendary rock hang-out, was closed by its brewery. As Piera points out, "Its manager was then fired and evicted with just three weeks notice, after being there for years…" The Fox is now located under Centre Point and thriving as much as the 12 Bar.
Enjoy unlimited access to 70 million ad-free songs and podcasts with Amazon Music Sign up now for a 30-day free trial
Sign up
But even the latter may be now under threat. The closure of the Astoria, Metro and Sin has reduced the area's weekly footfall by around 10,000, a big reduction in potential punters. And TfL's Tube redevelopment is poised to hit Denmark Street sometime between 2013 and 2016. "We get on well with Consolidated, who own the actual buildings here," says Mattiucci, "so we're pretty sure that when we have to close they'll find us somewhere. Hopefully there'll be a seamless move to another local venue, preferably in Denmark Street. Might be as soon as next year. But I'm sure it'll be somewhere good."
Yet it will, says Piera, still be a sad day when they have to leave the original premises: "There will be the odd tear shed, that's for sure…"
Those who see only today's balance sheet may regard all this as irrelevant. So what if these places go? Let the big landlord corporations, and Westminster Council, over-charge all they like – so what? But allowing an area to be purged of individuality and flooded with branches of Gap, Next, McDonald's, All Bar One and Starbucks doesn't actually add to a locale's long-term appeal – why will those from the suburbs, let alone overseas, keep coming if the only places left are exactly the same outlets they already have at home?
Even now, with CD sales shrinking and record shops a thing of the past, music is still a multi-billion-pound industry – according to Performing Rights Society figures, British song-writing alone generated more than £630m in 2011. But this level can only be sustained if there are small- and medium-sized venues, and bars, willing to give a platform to new bands, new singer-songwriters and new DJs. After all, no novice act can fill the likes of the O2 or Wembley, nor can everyone fit into the TV karaoke shows that Simon Cowell has so successfully exploited.
Take million-selling, award-winning bluesman Seasick Steve. Nowadays, Seasick Steve, aka Steven Gene Wold, plays at festivals such as Glastonbury, Reading, Leeds and the Isle of Wight. He also packs out stadiums in Europe and America. Although the singer-songwriter was raised in Oakland, California, he got his first real breakthrough in Britain. He appeared on Jools Holland's TV show on New Year's Eve 2006 – after he was seen playing live in Soho. At the 12 Bar Club.
Register for free to continue reading
Registration is a free and easy way to support our truly independent journalism
By registering, you will also enjoy limited access to Premium articles, exclusive newsletters, commenting, and virtual events with our leading journalists
Already have an account? sign in
Join our new commenting forum
Join thought-provoking conversations, follow other Independent readers and see their replies