Why Lady Gaga still deserves our applause
Backlash be damned: she's our finest pop star, says Fiona Sturges
Fiona Sturges
Sunday 27 October 2013 00:00 Comments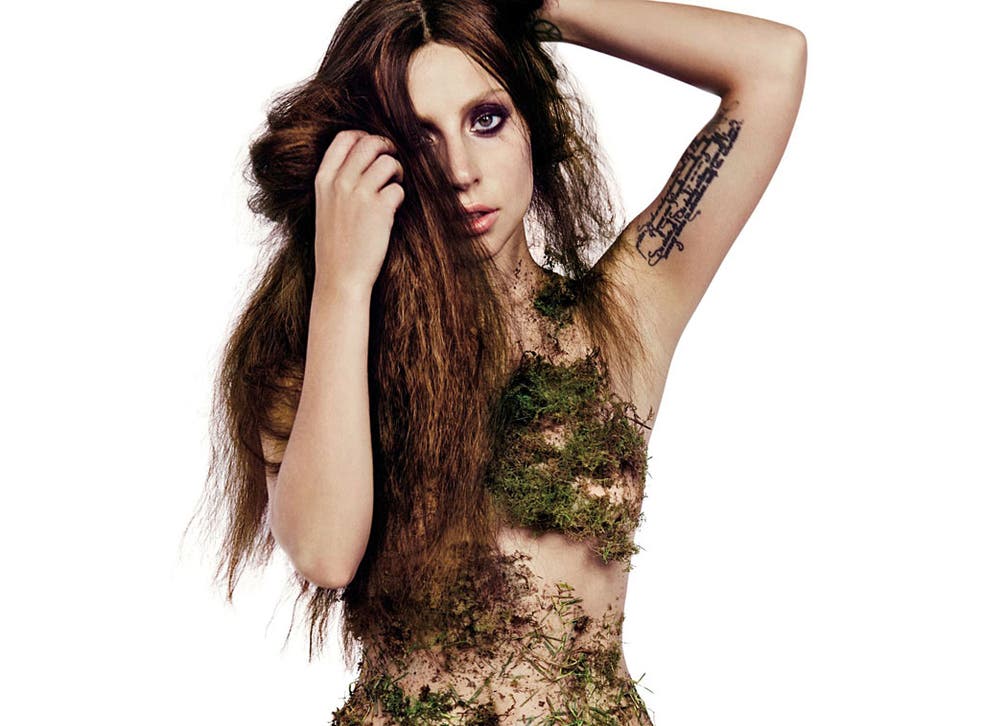 It's a rite that has sustained the arts since time immemorial: the delirious hyping of bright new stars as they first emerge, only for them to be flayed alive for daring to reach the top.
As Lady Gaga prepares for the release of her third album, "reverse Warholian expedition" ARTPOP, she has, it is said, reached a tipping point. If commentators are to be believed – and by those I mean everyone from academics to bedroom bloggers – she's made her money and had her fun. Five years into her career she's out of ideas and, to judge by the relatively poor performance of last month's lead-off single "Applause" – it peaked at No. 5 in the UK charts – the world is weary of her freaky schtick. The Gaga backlash has arrived.
It's certainly possible that, since we now have Miley Cyrus and her prehensile tongue at which to direct our moral outrage, to many onlookers Gaga looks the safer option, as dangerous as a panto dame. Her performance at August's VMA awards, in which she moved from a nun's habit to a black catsuit to a seashell bikini inspired by Botticelli's Birth of Venus, was easily eclipsed, in terms of clicks and column inches, by Cyrus and "twerkgate".
Clicks and column inches don't equal artistic merit, however, and it's hard to imagine that Cyrus's performance will be viewed in years to come as a milestone in pop's evolution, up there with Dylan going electric. If the shock was the prize, Miley took home the trophy but, as Gaga has pointed out, she's playing the long game now. "For ARTPOP," she said recently, "I stood in front of a mirror and I took off the wig and I took off the makeup and I unzipped the outfit... and I said: 'OK, now you need to show them you can be brilliant without that'."
In her new incarnation, Gaga references a raft of visual artists from Botticelli to Warhol and Jeff Koons, who designed the cover of her album. Some have suggested this points to a lack of originality, but pop has always thrived on pilfering ideas from elsewhere. There has been muttering, too, about the shallowness of "Applause", and how it underlines the singer's thirst for attention. But if we've learned anything about Gaga, it's that her songs and videos carry a deeper meaning, even if that is sometimes lost in translation. And so it is that "Applause" is her attempt at irony, with the words "If only fame had an IV/ Baby could I/ Bear being away from you/ I found the vein, put it in here" ridiculing the perceptions of her detractors.
In the greater scheme of things, the complaints against Gaga are minor. They are also inevitable considering her success thus far, coming ninth in Forbes' ranking of high earners last year and second in their celebrity power-list after Oprah Winfrey. She is a savvy Twitter user with over 40 million followers who has developed a unique communion with her "little monsters", and just last weekend used it to take on the trolls who taunt her about everything from her weight to whether she is, in fact, a hermaphrodite. That she has also been the subject of academic studies on feminism and fandom only bolsters her credentials as one whose cultural stock has gone beyond such trifling matters as chart positions.
When I interviewed Gaga near the start of her career, what was clear was her intelligence and vision. She talked loftily about her plans to subvert the notion of the pop star and blur the boundaries between popular art forms. She also told me: "all of my songs have meaning, all of my clothing has iconography buried into it. But by the same token, [my work] is just as special if you look at it in its shallowest form. The point is that it's memorable. [To make] commercial art be taken seriously is a difficult task."
And yet she has made progress. Gaga has been vociferous in her admiration of the work of Leigh Bowery, Klaus Nomi and Marina Abramovic, performance artists rarely invoked in mainstream circles. So while Gaga's music may cleave to the grinding R&B and synth-pop sounds favoured by so many chart acts, it's this that allows her the widest possible audience at which to direct her more visual and ideological brand of subversion.
Let's face it, you're unlikely to find Katy Perry feigning psychological breakdowns or singing from within a glowing egg surrounded by dancers in pig heads and brandishing guns. And while she too may make a habit of prancing around in her pants, hers is a bruised and unsettling aesthetic that has little to do with titillation. Gaga may be baffling at times but she's smart, entertaining and never predictable. Right now, she is the greatest pop star we have. She's a long way from being finished.
'ARTPOP' is released on 11 November
Register for free to continue reading
Registration is a free and easy way to support our truly independent journalism
By registering, you will also enjoy limited access to Premium articles, exclusive newsletters, commenting, and virtual events with our leading journalists
Already have an account? sign in
Join our new commenting forum
Join thought-provoking conversations, follow other Independent readers and see their replies