Will the real Sugababes please stand up?
The original line-up have reunited, but will have to call themselves something else. So how can they overcome the marketing challenge? Elisa Bray looks at the precedents
Elisa Bray
Saturday 04 August 2012 00:00 Comments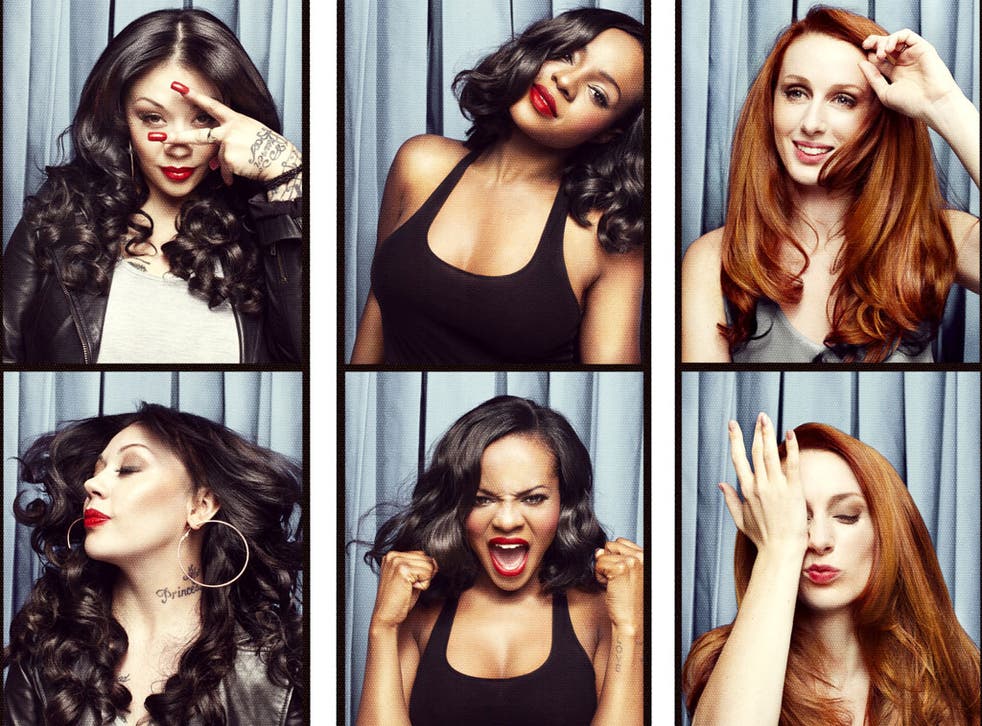 The original Sugababes have reunited and are back in the studio, but they're no longer called the Sugababes because that name is now taken by the new incarnation of the group. In a confusing and, perhaps, unprecedented situation in pop music, the original trio who made the Sugababes famous have had to rename themselves Mutya Keisha Siobhan.
When Keisha Buchanan left the Sugababes in 2009 and was replaced by solo singer Jade Ewen, she was the final original member to leave the pop group. Yet still, the group kept the name Sugababes, leading critics to question how it was possible for a band to retain its name and status as a serious pop act despite having an entirely different line-up – perhaps the only other band to do so (and still exist) is Renaissance, which the former Yardbirds members Keith Relf and Jim McCarty launched in 1969 and already had an entirely new line-up by 1971.
The very fact that Sugababes continue proves how successful a manufactured pop act can be; the brand name is more important than the make-up of the personalities of its members. To long-standing fans of the original band, the name Mutya Keisha Siobhan will be instantly recognisable – to new fans it's a bit of a mouthful. Not that the trio, who are currently working on a new album set for release early next year, seem too perturbed. They've pointed out that when they formed as 16-year-old teenagers in 1998, they took on the name Sugababes so they didn't have to use their first names.
In a recent interview, Keisha said to Mutya: "I found a clip of you when you're 16 and they ask you why we came up with the name 'Sugababes'. And you go: 'Well we had to have a band name because we couldn't have people just calling us Mutya, Keisha, Siobhan'."
The pop world continues to be peppered with bands who have changed their names for legal or other reasons. Most recently, the rising indie band Brother faced a challenge from a 20-year-old didgeridoo and bagpipe-wielding Australian Celtic rock trio of the same name. The Slough four-piece became UK Brother before settling on Viva Brother last year, although clearly the name alteration affected their sense of identity and their rise – the band split up a few months later. In June the band reformed and reinvented themselves entirely with the new name Lovelife, abandoning their grit-pop sound for slower-paced synth-pop.
When the Californian power-pop band The Morning Benders changed their name to POP ETC earlier this year, it wasn't because of a legal challenge, but the reaction from fans; they were horrified to discover that in the UK "bender" is a slang term describing gay people. "In a lot of ways it was the perfect time to change it," their frontman Chris Chu says. "We had just finished making an album that was completely different than anything we had made before, and it matched our new-found perspective. It felt positive to start this phase of our musical lives with a new name, because in many ways it affords you a new start. When we first named our band The Morning Benders we never thought it would be a band we would all be playing in five or six years later. POP ETC aligns itself more closely with where we are. It's given us a unique chance to tell people we absolutely love pop music and believe in its power to affect people."
There were some negatives to the name change, though, one being the idea that changing their name meant they had "sold out" or betrayed their fans. "That was incredibly frustrating," Chu says. "At the end of the day our old band name and the "brand" one might associate with it was incredibly more profitable financially than a new name no one had heard of."
The biggest downside is what faces all acts when they change name: making sure their fans know about it. But it's early days. "We still get stopped on the street by people asking about our old band name," Chu says.
Others have made the name change less willingly. Suede were at their peak in the UK in 1993 – their self-titled debut album had sold 100,000 copies in its first week – and they were hoping, unsuccessfully, to make it in America after they secured a tour slot with The Cranberries. It can't have helped that at that time a lawsuit arrived from a US lounge singer by the same name, forcing them to drop the trademarked name Suede, so they became The London Suede, only serving to reinforce their Britishness and further distance them from potential US fans.
Enjoy unlimited access to 70 million ad-free songs and podcasts with Amazon Music Sign up now for a 30-day free trial
Sign up
"The London Suede is not the name I chose for the band," singer Brett Anderson said a few years later. "I didn't change it happily, and I'm not going to pretend I did." Recalling the incident, bassist Mat Osman says: "The whole thing was a bit of a mess really. The first we knew of it was a letter to the American record company telling us that we needed to change our name to 'Brett Anderson and the British Band Formerly Known as Suede'. We weren't too keen on that and riposted with The London Suede, a name which I think even then we all hated and as the years have gone by have grown to like even less. It feels wrong, and parochial and just plain ugly." Although Osman doesn't feel it impacted directly on their success, it certainly made them less keen on performing there.
"Much as I'd love to blame our lack of US No 1 singles on people heading for the 'S' section of record stores, seeing nothing between the Subways and Supergrass, and just buying something else instead, I don't think it made a huge difference to our sales. It did make us less keen on touring there though. It looks rubbish on record sleeves, too."
Changing names didn't do the Chemical Brothers any harm when the dance duo had to switch from their initial moniker Dust Brothers after the US hip-hop producers discovered them. It will be interesting to see how Mutya Keisha Siobhan distinguish themselves from the current Sugababes – and whether they end up shortening their name to the more manageable MKS.
Register for free to continue reading
Registration is a free and easy way to support our truly independent journalism
By registering, you will also enjoy limited access to Premium articles, exclusive newsletters, commenting, and virtual events with our leading journalists
Already have an account? sign in
Join our new commenting forum
Join thought-provoking conversations, follow other Independent readers and see their replies