Wretch 32: Grime king who knows his place
The rapper is on the rise and targeting America but his Tottenham upbringing means that he'll never forget those less fortunate than himself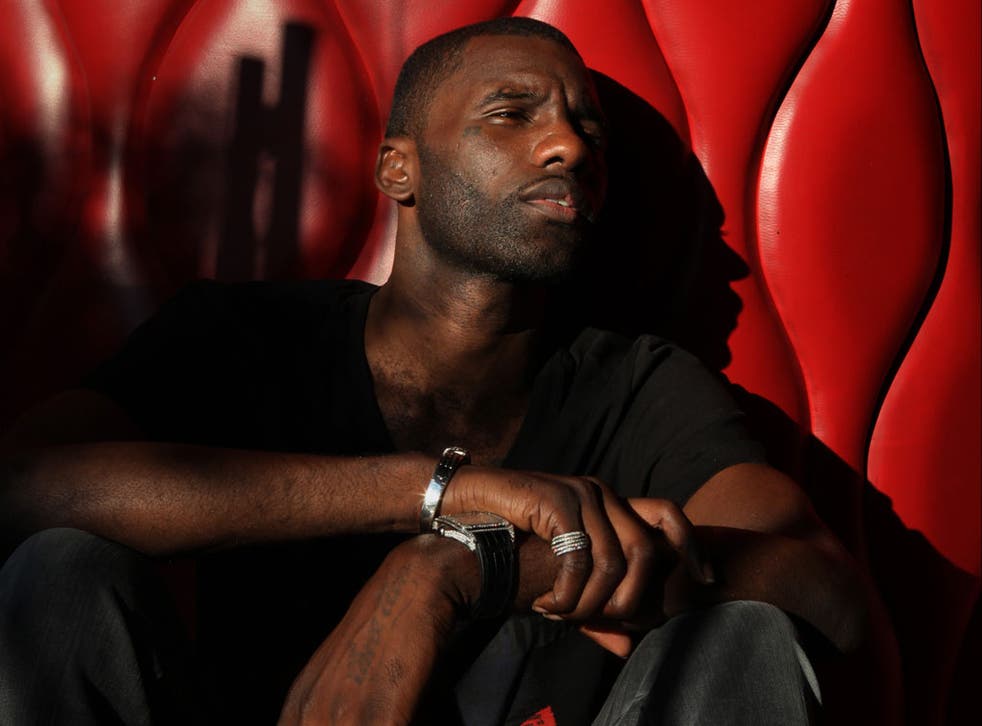 Wretch 32, this year's break-out star of the urban music scene, is in a dingy backstage room at the Camden venue Koko, delicately tickling the ivories. His song of choice? Coldplay's slushy 2002 hit "In My Place". It is, perhaps, unexpected. But spend a bit of time with the affable 26-year-old from Tottenham and you soon discover he is anything but your typical hip-hop big shot.
Sure, he has bravado and a penchant for expensive looking timepieces, and his albums come with a mandatory "Parental Advisory: Explicit Lyrics" warning. But Wretch (as he introduces himself) also purveys a thoughtful persona of a conflicted man, balancing the demands of fatherhood and impending stardom. While his dark childhood lurks in the shadows of his songs, his message is purely positive.
"Yeah, I got a good heart," he explains on "Unorthodox", a No 2 hit featuring his buddy Example. "I'm a good guy."
After toiling away in the underground scene for years, Wretch 32 (real name Jermaine Scott) marked his arrival to the mainstream in January with an appearance on the BBC's Sound of 2011 poll and the release of "Traktor", a rollicking club hit that flew straight into the top five. His star has been on the rise ever since. He spent the summer playing shows and festivals around the world and scored his first No 1, "Don't Go", in August, the week before his second official album, Black and White, entered the charts at No 4.
I meet him before a sold-out show at the 1,500-capacity venue. A large crowd of fans is camped outside, though the doors won't open for hours. Inside, Scott greets me with a shy kiss before we negotiate the decidedly unglamorous backstage passageways to the upstairs bar for his photoshoot (stopping off at the aforementioned piano). After sending a member of his entourage to fetch a different coat, he starts to play it up for the camera, doing "tough" and "serious" before breaking into a big smile when it's over. We make our way to his dressing room, which is filled with Pot Noodles and bottles of Disarrono, to talk about his incredible year.
Part of the tight-knit crew of young British acts who have dominated the Top 40 in 2011, Wretch counts N-Dubz, Professor Green and Tinie Tempah as mates and frequently collaborates with chart favourites such as Ed Sheeran and Chipmunk.
"Everyone knows each other and everyone really shows the love and helps each other out," he says, before recounting how bumping into Professor Green in Selfridges led to an offer of a support slot on tour. "The beauty of this year is that it's been the first big festival and tour run and I've really spent it with some great people so it's been extra fun."
He assures me, however, that success has not come easy and that he could have followed a different path. Brought up on a Tottenham estate, he shared a three-bedroom flat with his mother and four sisters and was a "naughty boy". He doesn't give too many details but songs such as "I'm Not The Man" speak for themselves with lines such as "I've come too far to get shanked".
After leaving home at 16, Scott took a job at a supermarket and started writing. "I had so many things I wanted to talk about and writing was the best way to get it out," he recalls. "I'd write about something and the anger or whatever would leave me."
What did he write about? "Just the frustrations of life. Being a teenager, not knowing what you wanted to be, where you wanted to be. Not having as much money as you'd like to have."
He made a name for himself in the underground grime scene, had a son in 2006 (a daughter followed this year) and turned his life around. While he grapples with the expectations that come with being a role model, he prides himself on setting a good example. When Tottenham burned in August, Scott, who went to the same school as Mark Duggan, whose death triggered the riots, found himself as an unwitting spokesperson for the area.
He says: "It's weird because when something like that happens everybody wants your opinion, which is cool, but I didn't even know what my opinion was. I couldn't understand what was happening. I was in Ireland, watching it on the news, going, 'I live there, my nan lives there.' It was crazy. It's just mad important that I get behind a lot of positive things. I want to think how we can get past it and how we can ensure something like that doesn't happen again."
He backs campaigns such as Stand Against Violence and, firm in the belief that his presence could make a difference, says he has no plans to leave Tottenham.
"People are like, 'It's dangerous and you don't want to be here,' but growing up in Tottenham I used to look up to all the bad characters and want to be just like them. When I walked out the house, I'd see a guy and he's got diamonds and girls and BMWs and when you're 12, 13, these are what you want in life. What does he do? He's a bad boy. So I say I wanna be a bad boy. Me staying there means that the kids have two ways to look. I think it's something that can benefit the community so I'm gonna stick around."
What might take him away, however, is his determination to crack the States. While acts like Tinie Tempah might be taking baby steps in the US, British rappers are largely ignored.
"I'm not about moaning, I'm about knocking down doors," he says. "So I'm like, 'Let's go over there and rap with their best rappers, let's see how it goes.' That's what I want to do." Not one to shy away from a challenge, he glances out of the window. "There's no particular reason why it's that way, so why should it be?"
Wretch 32's new single, 'Forgiveness', is out on 11 December on Levels Recordings/ Ministry Of Sound. He tours the UK next May. www.wretch32.com
Join our new commenting forum
Join thought-provoking conversations, follow other Independent readers and see their replies