Burning Man festival revellers accidentally torch prehistoric artefacts in Israel
Midburn organisers were unaware of any archaeological areas on the site
Jess Denham
Saturday 30 May 2015 05:51 Comments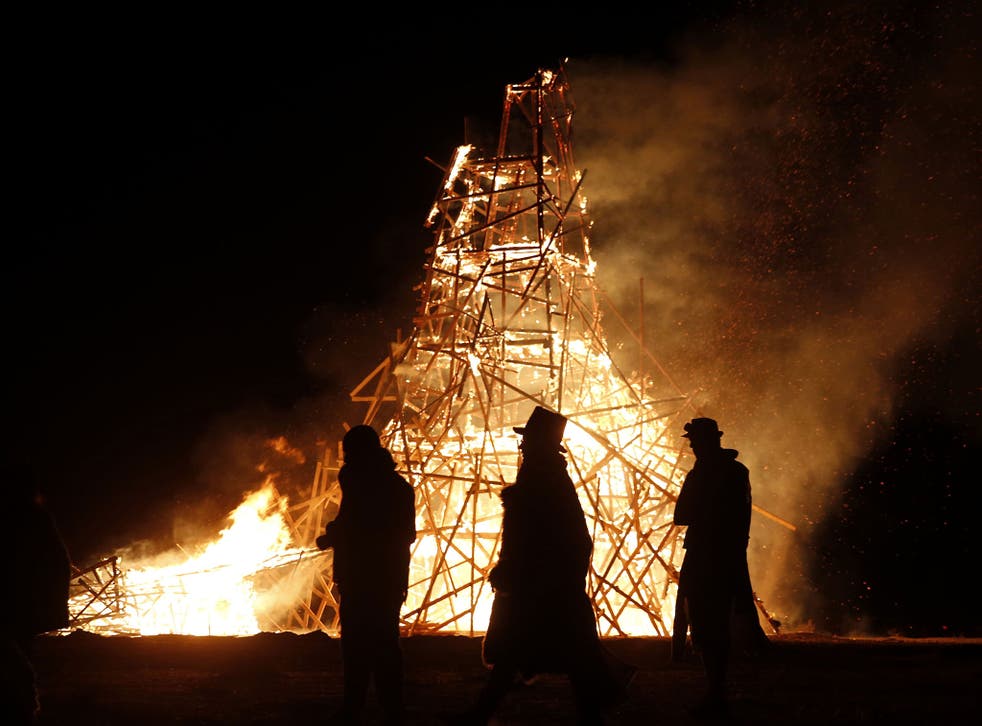 Revellers at a Burning Man festival in Israel have accidentally torched prehistoric artefacts on the site of an ancient temple.
The Israeli Antiquities Authority said that Midburn organisers had burned a wooden temple built for the event on a hilltop home to flint tools dating back to the Stone Age. The extent of damage remains unclear.
Eyal Marcus told Times of Israel that antiquities officials had approached festival organisers too late. There were no signs marking the area as an archaeological site and the remains can be hard to see.
"We are sorry," Marcus said. "One of our principles is 'leave no trace'. We are not for destroying."
Midburn is an Israeli affliate of the famous US festival that takes place ever year in Nevada's Black Rock Desert. It was first held last June and attended by 3,000 people.
Midburn encourages "radical self-reliance and self-expression" and ends with a bonfire of wooden sculptures. Festival-goers pay for their ticket and bring all their own supplies. The only financial transactions on site are for ice.
Register for free to continue reading
Registration is a free and easy way to support our truly independent journalism
By registering, you will also enjoy limited access to Premium articles, exclusive newsletters, commenting, and virtual events with our leading journalists
Already have an account? sign in
Join our new commenting forum
Join thought-provoking conversations, follow other Independent readers and see their replies