Coachella 2015: Man's 'Eat, Sleep, Rape, Repeat' T-shirt sparks outrage
The man posed happily in the T-shirt at the music festival in California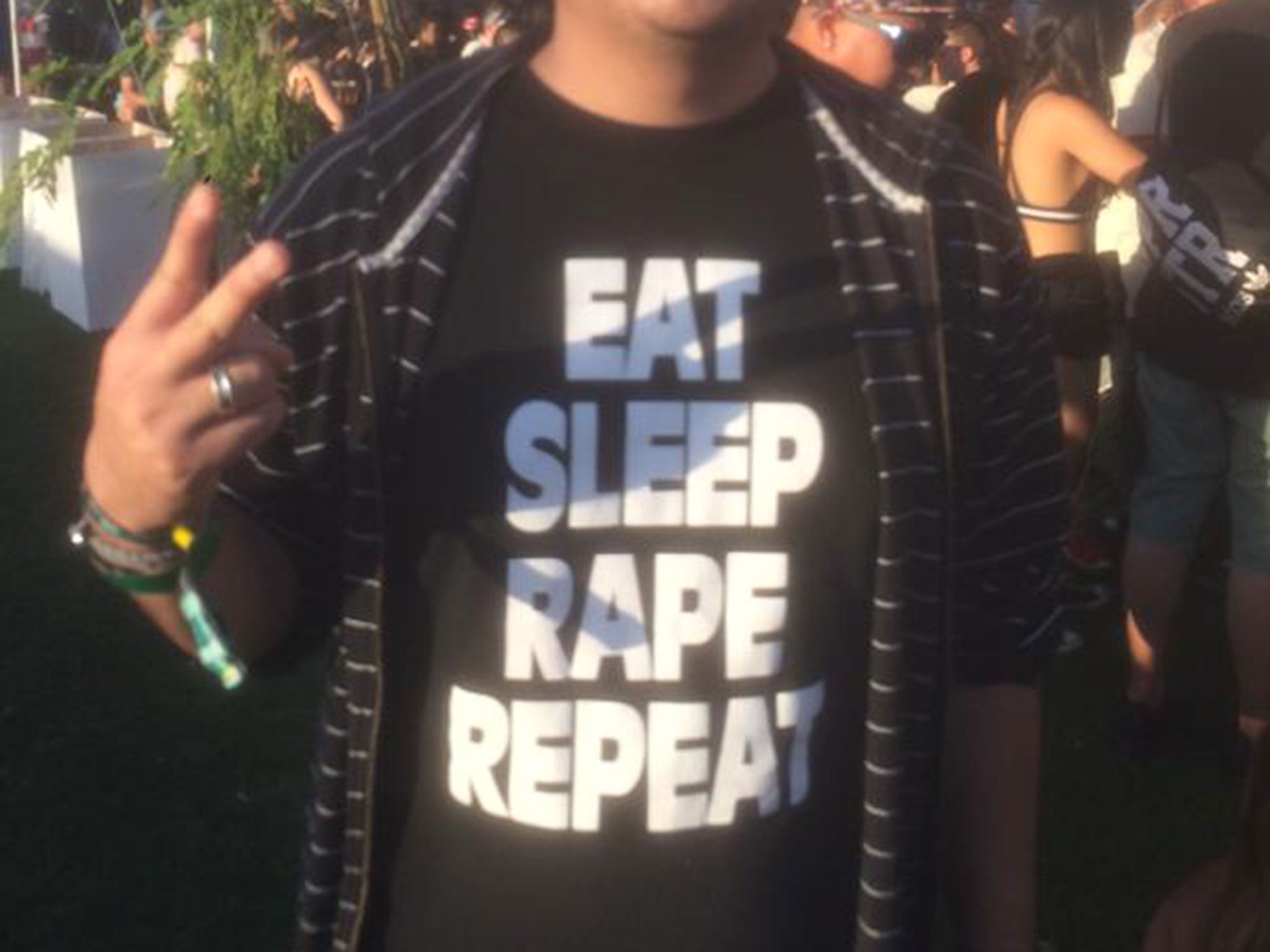 Coachella is full of questionable fashion choices but a T-shirt carrying the slogan "Eat, Sleep, Rape, Repeat" has provoked outrage.
A man was pictured wearing the top at the eclectic festival in California on Sunday, posing with a grin.
Jemayel Khawaja, the managing editor of Vice's music and culture channel Thump, posted the photo on Twitter.
Giving the man the dubious award for the "worst fashion/lifestyle choices at Coachella", he added: "I'm not easy to offend, but this is s****y".
People viewing the T-shirt agreed, calling it a "disgrace" and a "new low".
Fatboy Slim fans were further affronted by the apparent play on the song "Eat, Sleep, Rave, Repeat" released in 2013.
Tickets for this year's Coachella, held at the Empire Polo Club in Indio, California, sold out in less than 20 minutes with attendance estimated at around 90,000 people.
In pictures: Coachella 2015
Show all 10
The first weekend closed last night with a set by rapper Drake, whose reaction to an unexpected kiss from Madonna has been making headlines.
The festival will start again on Friday, seeing acts including AC/DC, Florence and the Machine and David Guetta take to the stage for a second time.
Join our commenting forum
Join thought-provoking conversations, follow other Independent readers and see their replies