Latitude festival review: A 10th birthday with some very special guests including Ed Sheeran and Thom Yorke
The festival keeps going from strength to strength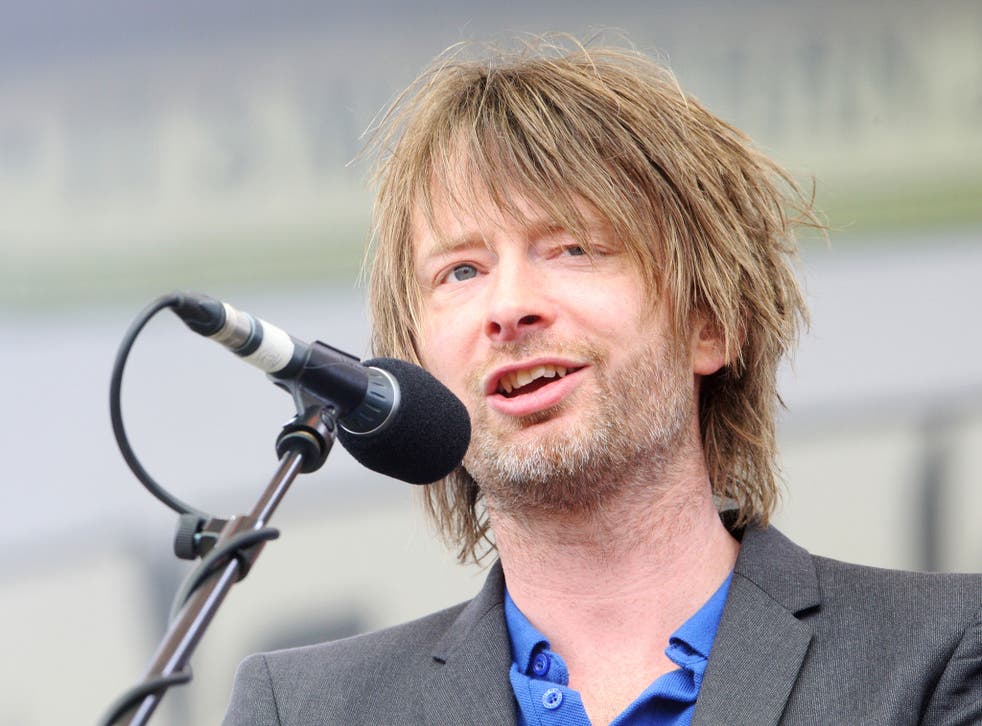 If the best birthday celebrations are meant to carry the element of surprise, then Latitude pulled out all the stops for its 10th anniversary gig.
In the early hours of Sunday, Radiohead frontman Thom Yorke followed Ed Sheeran's lead the previous night by playing an unannounced show in the idyllic woodland setting of the 3,000-capacity iArena. For an eclectic festival continuing to grow in stature, the sprinkling of stardust – apparently, even Johnny Depp is on-site – represented a major coup.
But while Sheeran's hysterically received hits set was populism manifest, Yorke, with the aid of long-time producer Nigel Godrich, took a more singular approach, eschewing Radiohead songs for the glitchy, obtuse electronica of his solo material. Clinical and cold and beset with technical difficulties, it was nonetheless oddly captivating, even if the drip-drip exodus suggests many festival goers disagreed.
Earlier, Yorke guested at Portishead's Saturday night headline set, lending vocals on "The Rip". In truth, the trip-hop legends didn't need the help: their oeuvre, haunting and brutal, is dispatched with compelling grandeur.
By contrast, Friday night headliners alt-J's big moment fell somewhat flat. Their promotion to top billing was designed to be a crowning glory for band and festival: instead, the intricacies of their intimate sound failed to capture the imagination.
Part of Latitude's wide-ranging appeal is its commitment to something-for-everyone diversity, where Julie Campbell aka Lonelady can brilliantly marry post-punk guitars with Eighties pop grooves, while Young Fathers' politically charged, experimental amalgam belies its intensity with a melodic spark to become one of the weekend's highlights.
Badly Drawn Boy's faithful run-through of his classic, Mercury Prize-winning debut, "The Hour of Bewilderbeast", offered a fuzzy glow of nostalgia, yet erratic and cantankerous – berating sound men, revealing how unhappy he was with his £5K appearance fee – he was at odds with the festival's courteous ethos.
The disparity with Santigold couldn't have been starker. Handing the front-row donuts, instigating a stage invasion and enacting crowd dance-offs, Santi White's set, full of exhilaratingly modern electro-pop, is ludicrously sassy fun.
It was the kind of performance that makes white British guitar bands seem staidly unoriginal, a charge Catfish and the Bottlemen do little to refute, despite packing the BBC Radio 6 Music Stage to the rafters. Those lucky enough to squeeze into the iArena on Friday evening to see Ezra Furman were treated to the true rock'n'roll thrill of the weekend. Taking Fifties rock, doo wop and Velvet Underground-style guitars, Furman's twist on the youthful exuberance of rock'n'roll's roots is irresistible.
"Here's one from the heady days of Britpop," said Manic Street Preachers' frontman James Dean Bradfield, succinctly summing up the appeal of the finale. The Manics' superb show of greatest hits paved the way for Noel Gallagher's High Flying Birds, complete with choice cuts from Oasis's festival-perfect anthemic catalogue, to bring the 10th Latitude to a suitably epic conclusion.
Register for free to continue reading
Registration is a free and easy way to support our truly independent journalism
By registering, you will also enjoy limited access to Premium articles, exclusive newsletters, commenting, and virtual events with our leading journalists
Already have an account? sign in
Register for free to continue reading
Registration is a free and easy way to support our truly independent journalism
By registering, you will also enjoy limited access to Premium articles, exclusive newsletters, commenting, and virtual events with our leading journalists
Already have an account? sign in
Join our new commenting forum
Join thought-provoking conversations, follow other Independent readers and see their replies