Wireless 2015 review: Urban music festival surrenders to EDM headliners
Despite Avicii and David Guetta headlining, there were still enough acts for those who remember when R&B music had a melody
Daisy Wyatt
Monday 06 July 2015 12:35 Comments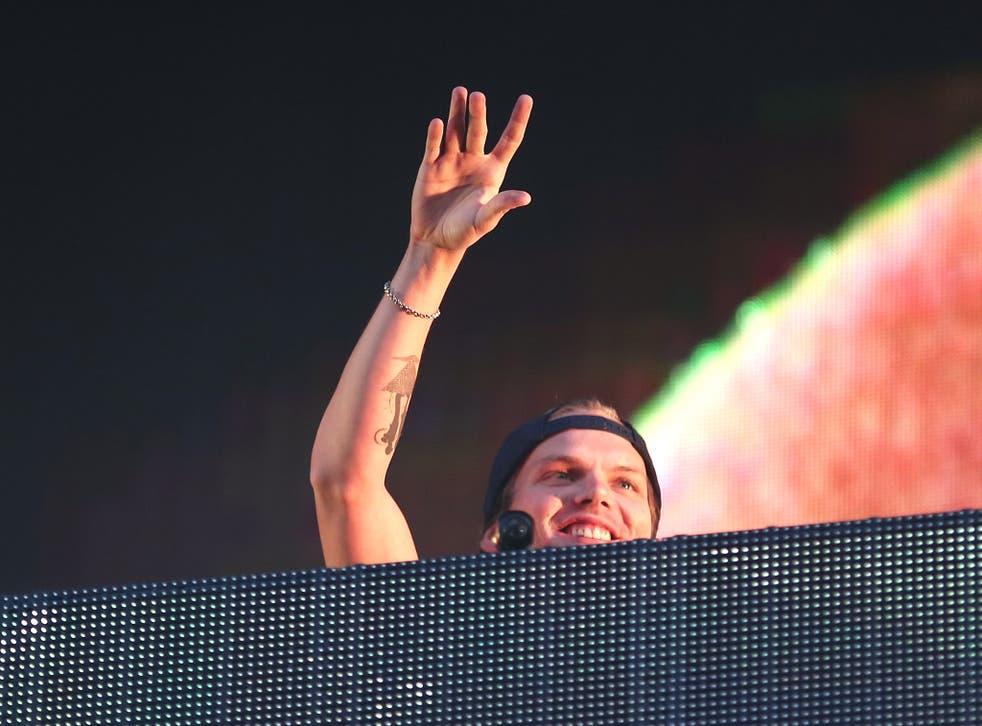 Videos of gatecrashers storming Wireless and Nicki Minaj turning up late to her set overshadowed this year's festival, but what about the music itself? While Damage and Mary J Blige warmed up the crowd for those who remember a time when R&B music had a melody rather than a thumping bass, headliners Avicii and David Guetta catered for a new generation of fans that have pushed the definition of urban music into house and EDM.
Sunday night headliner Guetta was a better fit than Aviici, who rarely engaged with the audience sat on his high black box towering above the stage. Guetta had a similar stage set-up but stoked up the crowd more with seamless mixes of some his biggest club anthems, before welcoming Minaj to perform "Hey Mama" together, almost making the audience forget she was two hours late to the stage.
Drake proved a worthy Friday night headliner, keen to make up for his last minute cancellation last year. Starting with what sounded like a swipe at Kanye West's rant when he filled in for Drake in 2014, he told the crowd: "I'm not here to change your life, I'm just here to entertain you", before cracking out his best cockney accent with "alright mate". The Canadian rapper stayed true to his word, putting on a fun set full of audience participation that also showcased his soft vocals with songs including "Hold on We're Coming Home" and "Take Care of You".
US rapper and internet sensation Kendrick Lamar lacked Drake's stage presence on Saturday, struggling to unite the crowd for his best known singles "Bitch, Don't Kill My Vibe" and "i" from his acclaimed new album To Pimp a Butterfly. Kendrick's sudden stardom may have catapulted him onto big arenas but he seemed unable to command a 30,000-strong audience. His performance fizzled out with no crescendo and little effort to engage viewers.
Wireless Festival 2015

Show all 11
It was female solo artists who really owned the main stage over the three day festival. Mary J Blige gave a spirited, heart-felt performance of classics such as "Family Affair' and "Be Happy", giving the audience her all in a red jumpsuit. Moving with enviable rhythm, the R&B star paid tribute to the capital with two songs from her London sessions including her Disclosure collaboration "F For You".
Charli XCX worked the Sunday stage with a punk rock-inspired set bursting with attitude, getting the crowd moving to "Boom Clap" and her Iggy Azelea duet "Fancy". Jessie J radiated a similar energy, despite being 30 minutes late, showing her shaking hands following recent hospital surgery. The adrenaline kicked in for her performance of "Do It Like a Dude", with the singer dropping to her knees for an air guitar solo.
London-born spoken word artist George the Poet gave the rawest performance of the festival at Capital Xtra's Re:Wired Stage, rapping about UCAS forms and applying for Cambridge with "only 4 A*s". It was only a shame that the swathes of under-18s were too busy waiting for Minaj.
Register for free to continue reading
Registration is a free and easy way to support our truly independent journalism
By registering, you will also enjoy limited access to Premium articles, exclusive newsletters, commenting, and virtual events with our leading journalists
Already have an account? sign in
Join our new commenting forum
Join thought-provoking conversations, follow other Independent readers and see their replies