Foy Vance song 'Ziggy Looked Me In The Eye' - premiere
'Ziggy is a reference to Ziggy Stardust for sure'
Roisin O'Connor
Thursday 11 February 2016 14:26 Comments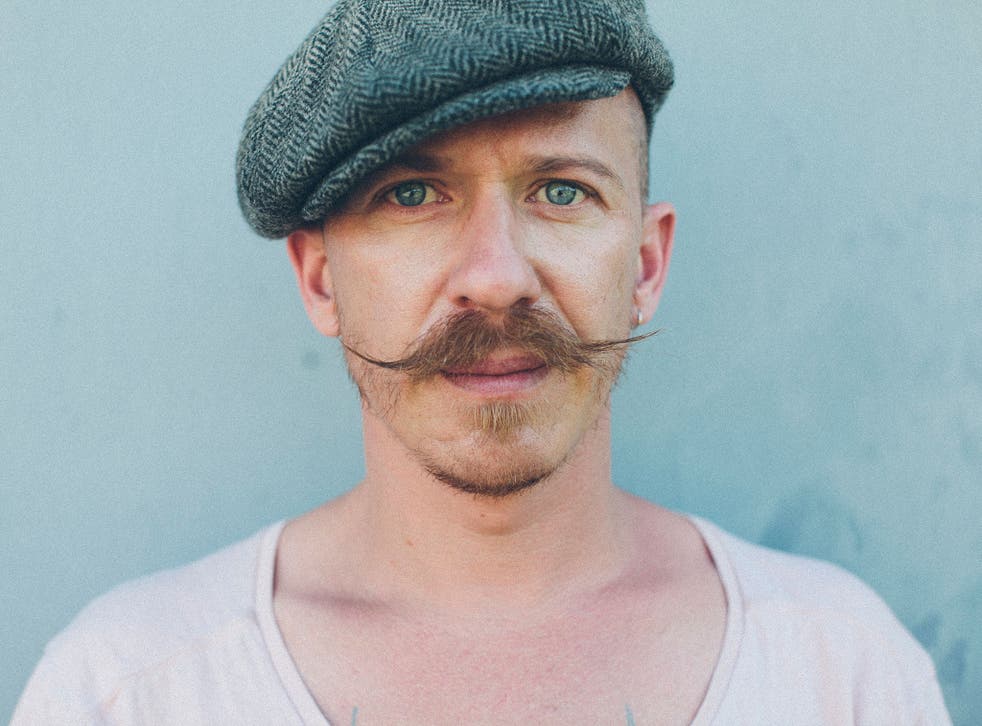 Foy Vance and his splendid moustache have been knocking about for a while, but there was an extra buzz back in November 2015 after he signed to Ed Sheeran's new label Gingerbread Man records.
Vance and Sheeran are long-term friends who collaborated on their most recent albums; Sheeran sang on Vance's single "Guiding Light" from 2013's Joy Of Nothing, while Vance co-wrote "Tenerife Sea" and "Afire Love" from Sheeran's X.
He's about as far from Jamie Lawson (Sheeran's first signing)'s cleancut crooning as you could imagine - deeply soulful, passionate and brutally honest about love gone wrong - and we're honoured to premiere a new acoustic track of his - 'Ziggy Looked Me In The Eye' - on The Independent along with the video of Vance performing it. Take a look and let us know what you think.
Vance says of the song: "Ziggy is a reference to Ziggy Stardust for sure. He was a one man revolution that never played by anyone's rules but his own. He allowed his imagination to run wild but also had the drive to play it all out."
Q&A with Foy Vance
What music have you been listening to recently?
I've been finishing off the mixes for my record so mostly my own music. I think they call that narcissism. However just last week I was on what can only be described as a festival on a boat that had some legends on board along with some new artists. So I have been listening to John Hiatt, John Fullbright, Chris Stapleton, John Prine, and Angelina Presley, to name a few.
What was it like getting signed to Ed Sheeran's label?
It immediately felt like the right thing to do. Ed wanted me to make whatever record I felt I needed to and offered me a very fair deal to do so. Throw his unparalleled tenacity and drive into that mix and it would be an obvious choice for anyone in their right mind.
Are you working on anything special for 2016?
A new record, a new tour and a ground breaking invention that will redefine the limits of space and time.
What was the first gig you ever played, and what's been the best so far?
The first professional gig I got booked for was in the Coachman's Bar in Bangor which has long since gone. I showed up early and saw all the chairs on the tables and thought it was off so I walked out. Later that night I called the guy that had booked me to sing with him and he sacked me there and then. "You only get one chance with me kid" were his words.
I've rarely missed a gig since. Other memorable moments have mostly been in intimate settings with only a handful of people. Aside from Wembley of course but name me one baldy wee Irish guy that hasn't played there….
Foy Vance is supporting Elton John for several of his shows in summer. Find out more here
Register for free to continue reading
Registration is a free and easy way to support our truly independent journalism
By registering, you will also enjoy limited access to Premium articles, exclusive newsletters, commenting, and virtual events with our leading journalists
Already have an account? sign in
Join our new commenting forum
Join thought-provoking conversations, follow other Independent readers and see their replies