The Independent's journalism is supported by our readers. When you purchase through links on our site, we may earn commission.
Frank Ocean new album 'Endless': Surprise visual album drops on Apple Music ahead of retitled 'Boys Don't Cry'
More music from artist expected over weekend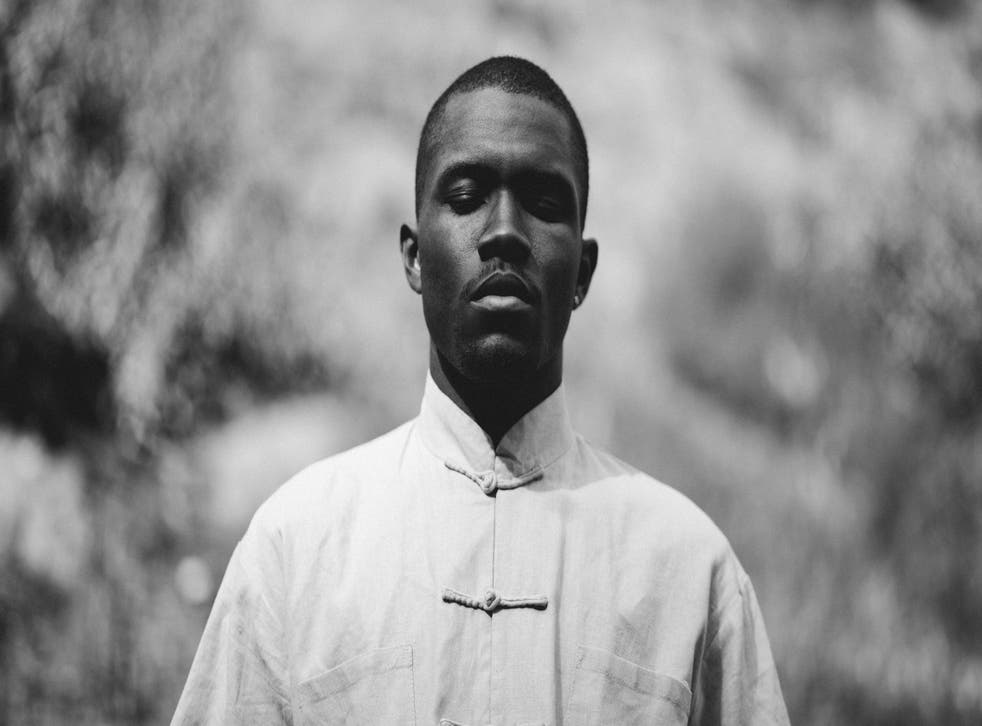 After an excruciating four-year wait, Frank Ocean has finally dropped new music in the form of a video album.
Follow our latest Frank Ocean coverage
Endless, an Apple Music exclusive, appeared on the streaming service around midnight on Friday. In black and white, Ocean previews tracks and builds a staircase in a spacious warehouse. He's credited as the 45-minute film's executive producer and creative director.
What is the hype behind Frank Ocean's new album?
Ocean still plans to release his highly-anticipated album, previously titled "Boys Don't Cry," as early as this weekend, an Apple representative said in a statement to Rolling Stone. The elusive follow-up to his Grammy Award-winning album, Channel Orange, has agonized fans across the globe since last July.
Friday's release comes 17 days after cryptic visuals, which are now included in the film, appeared on Ocean's website, boysdontcry.co. Ocean can still be seen chopping wood in that damn warehouse where he left us just over two weeks ago.
Frank Ocean's greatest artworks

Show all 7
Featured on the album were Radiohead's Jonny Greenwood, who provided string orchestration, singer-songwriter Alex G, James Blake, Jazmine Sullivan and British R&B singer Sampha.
Here's the album's tracklist:
1. "Device Control"
2. "Alabama"
3. "U-N-I-T-Y"
4. "Commes Des Garcons"
5. "Wither"
6. "In Here Somewhere"
7. "At Your Best (You Are Love)"
8. "Mine"
9. Ambience 001: "In a Certain Way"
10. Ambience 002: "Honeybaby"
11. "Hublots"
12. "Slide on Me"
Register for free to continue reading
Registration is a free and easy way to support our truly independent journalism
By registering, you will also enjoy limited access to Premium articles, exclusive newsletters, commenting, and virtual events with our leading journalists
Already have an account? sign in