Madonna's matador outfit sends Twitter wild at the Grammys
The best reactions to the Queen of Pop's Givenchy outfit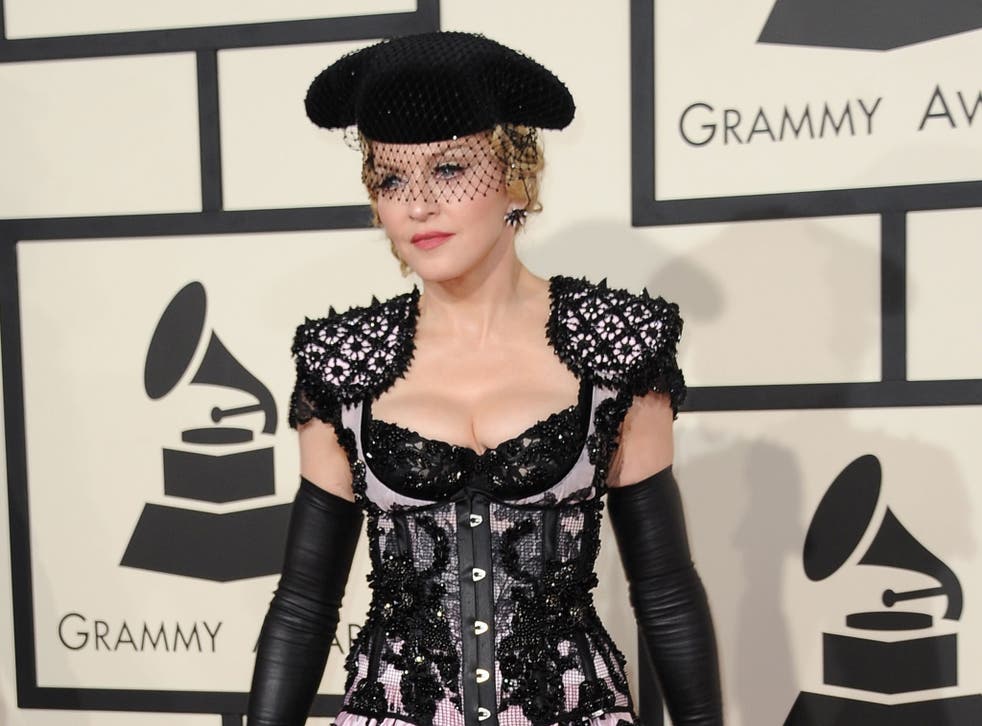 "What are you looking at?" Madonna asked her fans in her hit track, "Vogue."
Fast forward 25 years and the answer to that never-ending question was, "Madonna dressed as a matador."
Ever the diva, ever the maverick and ever so slightly over the top, the American singer waltzed into this year's Grammy Awards in a Givenchy 21st century-take of a Spanish bullfighter, although it is safe to say Madonna's version would not allow for much protection from the horns of any charging mammal.
The hat was reminiscent of a similar fascinator that Madonna wore in the 1994 video for "Take A Bow," though the idea that the Queen of Pop, net worth around $800 million, would ever recycle an outfit is a rather outlandish thought.
Grammys 2015 red carpet

Show all 41
Of course, with the 56-year-old singer unafraid to show off her figure and dare to be different, Twitter had a lot to say about Madonna living in a matador world, particularly when she seemed to flash a certain part of the body which rarely sees a ray of light:
Join our new commenting forum
Join thought-provoking conversations, follow other Independent readers and see their replies