Has the UK Singles Chart become stagnant, and is it the fault of streaming?
The music industry is failing to break new acts, particularly those from the UK, says Jamie Milton 
Jamie Milton
Thursday 04 August 2016 10:51 Comments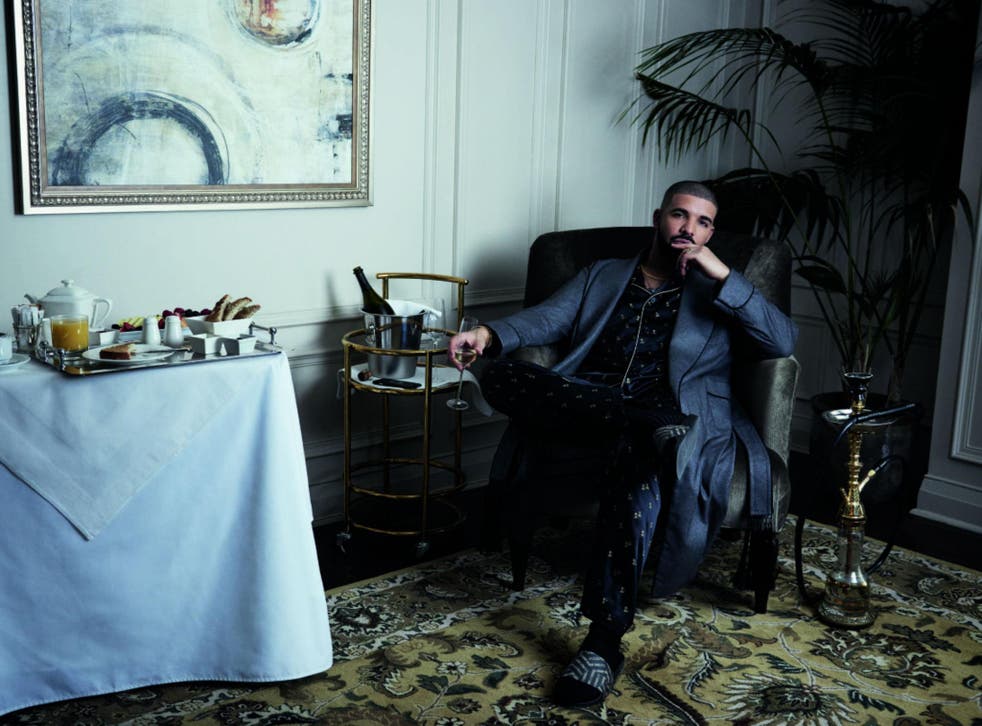 This week, Drake was knocked off the number one spot of the UK Official Singles Chart, after 15 weeks at the top. Usually, a single enjoying this kind of chart dominance doesn't attract so much negative attention. But many industry figures claim Drake's supreme spell points to a wider problem. Not enough new entries, too few breaking acts – has the singles chart become stagnant, and is it the fault of streaming?
Credit to Drake, the charts always have and always will represent popular taste. "One Dance" doesn't take advantage of some glitch in the system. Nor is it an anomaly in his career. It's a great pop song that follows the equally crowd-pleasing "Hotline Bling", and it's taken from Views, an album that's spent 12 consecutive weeks at number one in the US Billboard 200. What makes the single slightly different is that it experienced 15 weeks at the top without ever being backed by a music video. The only slight push occurred when, 14 weeks in, its price on the iTunes chart was dropped to 59p. But these aren't conditions that could truly define one song's success.
Since 2014, the chart has counted 100 streams as the equivalent to one paid download or physical sale. This is a fairly standard measure that applies to charts worldwide. And it's difficult to argue that the numbers aren't balanced. This week's chart-topper, Major Lazer ft Justin Bieber and MØ's "Cold Water", scored 47,000 downloads and 5.6 million streams, the latter number translating to 56,000 sales. A stream might be a more passive form of supporting artists, but that doesn't mean it shouldn't count in some form.
What's more, Drake's dominance doesn't link to a general lack of chart-toppers. Seven different artists have held the number one spot this year. The figure is significantly lower than the half-yearly average since 2000 (13.7 per six months), but it near enough aligns with 2007, when 16 different artists topped the charts, one of which was Rihanna ft Jay Z's 10 week run, with "Umbrella".
But the debate isn't just around acts at the top. It relates more to new artists, struggling to break into a remarkably stagnant Top 10. As Music Business Worldwide points out, as of 11 July, just 14 songs shared the top 10 slots in the space of six weeks. Four of these were new entries, one of which was from Adele.
Is this an effect of streaming, or a wider problem where the industry itself is failing to break new acts, particularly those from the UK? Take this year's BBC Sound of 2016, an annual poll of the new artists expected to have an impact in the next 12 months. Of those tipped for success, just one (Dua Lipa) has charted a top 20 single so far this year. Two acts, Jack Garratt and Nao, released top 20 albums. The rest are mostly biding their time or being forced to push album releases back, in order to build more attention. These new acts are being given a perceived timeframe to break through, but 12 months isn't nearly enough to go from a nobody to a superstar.
But how can the blame lie at the door of Spotify, Apple Music, Deezer and more? Playlists are a go-to source of new music from all of those platforms. Some have subscribers in the hundreds of thousands, and many act as an alternative to BBC radio playlists. Editors are hired to look after playlists, ensuring the right songs are added at the right time. They're pitched to, wined and dined by labels, because in the space of two years their influence on the charts has become indisputable. It's argued that these playlists simply don't change enough. Trending songs stay trending for months, giving little room for anything new. But that's an accusation labelled at a select number of playlists. You can get new music from Spotify's Viral Hits collection, or you can go niche with the indie-filled Undercurrents. Just about every strand of music has its own playlist, and the infinite number of songs available means listeners can get their fix in any form.
Some of the bigger music breakthroughs in recent years haven't been from new, budding acts with a couple of buzzy singles. Christine and the Queens' rise this year has followed massive success in her home country of France. By the time she turned heads with an appearance on The Graham Norton Show, her 2014 debut Chaleur Humaine had been rejigged and given more English lyrics – it was tailor-made to make waves on these shores. A new artist shouldn't be expected to storm the singles chart with their first step. Instead, musicians need to be given time to develop. In the past few months, previous BBC Sound Of winner Michael Kiwanuka topped the charts with his second album, and The 1975 and Welsh act Catfish and the Bottlemen did the same with their respective new LPs. Jamie Oborne, manager of The 1975, says it's always been hard to have a number one record, but that it's more important to maintain a long-term vision than expect instant success. "I want to build careers," he says. "You need to have an emotional investment with your artists and they need to produce something they're proud of. The charts are important, but I'd rather sign The Cure than Iglu & Hartly."
The singles chart has never been the place to look in terms of breaking acts. Instead, it's worth considering a more varied chart – something that represents what's being talked about right this second, while also giving room for new acts. Kevin Brown, Spotify's international head of label relations (ex-US/CA) and the chair of the Official Charts Company, recently suggested a more dynamic chart. The Official Charts currently has a weekly Trending Chart, but he believes the industry can do more. "It's a pity [that] hasn't gained more traction. Maybe we need a trending chart 2.0 – maybe a discovery chart, or a breakers chart," he said, adding to Music Business Worldwide: "The industry is looking in the wrong direction if they are trying to 'fix' the UK chart. It's not broken. We need more long-term artist development and – this is my personal view – a complement to the Top 40 in the UK."
Enjoy unlimited access to 70 million ad-free songs and podcasts with Amazon Music Sign up now for a 30-day free trial
Sign up
There's no question that the charts, streaming and radio tend to support the same already established set of songs, simply because you can't ignore what's currently popular. Therefore a chart-topper won't be removed from radio playlists, and it won't disappear from service or user-led playlists. Having so many of these similarly influential forces at play is a relatively new phenomenon, but it doesn't pose a problem, or any indication that the charts are broken. Drake spent 15 weeks at the top because he earned it: he'd arguably created the defining song of summer 2016. New artists might not be rustling the feathers of the top 10, but they are making inroads in the Official Albums Chart, as well as rising the ranks of festival bills and bit-by-bit building a hub of crazed fans. These things take time, and with the exception of a few overnight successes, that's always been the case.
Register for free to continue reading
Registration is a free and easy way to support our truly independent journalism
By registering, you will also enjoy limited access to Premium articles, exclusive newsletters, commenting, and virtual events with our leading journalists
Already have an account? sign in
Join our new commenting forum
Join thought-provoking conversations, follow other Independent readers and see their replies