Inuit singer in tune with harmony
Canadian throat singer Tanya Tagaq talks seals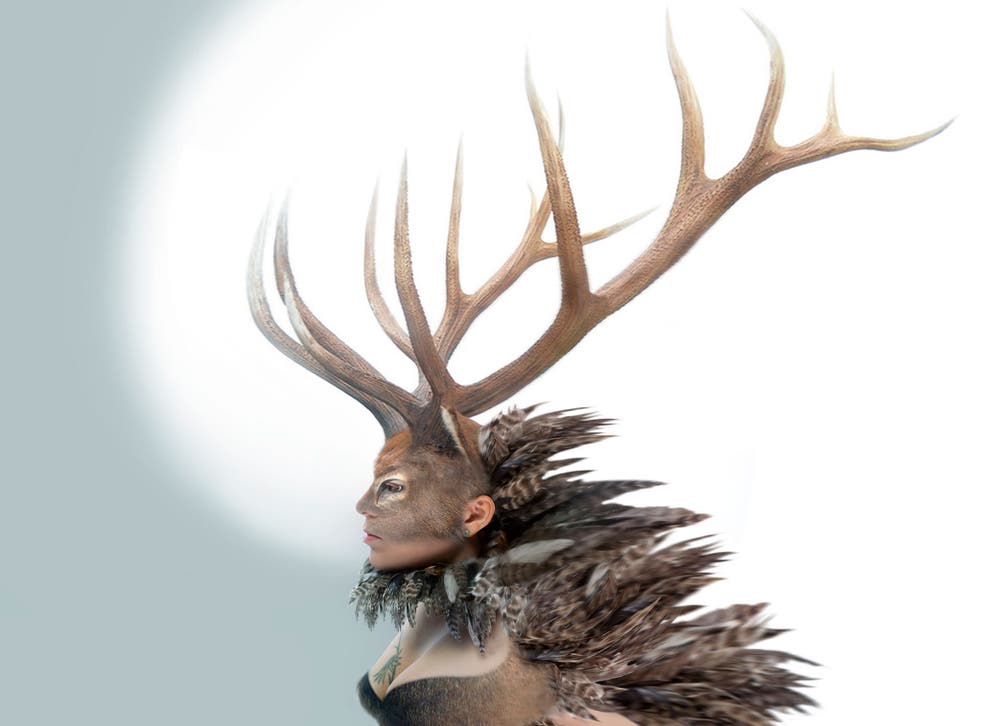 The Canadian throat singer Tanya Tagaq famously stood up and said "fuck Peta" at the 2014 Polaris Prize, Canada's version of the Mercury Music Prize. She had won Best Canadian Album for Animism, which was released in the UK last week, and used her speech as a way to highlight the plight of Inuit people, and to voice her anger over being criticised for a "sealfie" she posted online of her baby next to a dead seal.
Since then she has continued to defend the Inuit seal-hunt, and the trade in the animals' fur and meat: "Because these communities are so isolated, it costs a lot of money to ship food up there," says Tagaq. "There is a lot of poverty and hunger. To tell an Inuit to stop seal-hunting is like telling an African tribesman not to hunt an antelope."
Having grown up an Inuk (the singular of Inuit) in Cambridge Bay, Nunavut, the singer advocates the humane and sustainable use of seal meat and skin within Inuit communities, where it has always been a vital source of food and clothing. She says the Inuit people have been vilified by anti-sealing activists.
"I grew up beautifully and calmly with seals and bears and I understand them. A lot of our belief system is based around worshipping them," says Tagaq. "When I think of the atrocities towards other life-forms, I think of slaughterhouses, and the mass consumption of meat. I don't understand why people walk around eating their McDonalds and wearing leather but for some reason killing a seal is the worst thing that has ever happened in history."
At present the EU seal ban exempts products from Inuit hunts, but seal products are not in the European marketplace – "largely due to a lack of demand due to the stigma attached to eating seal and wearing seal fur," says Tagaq, who wears seal fur a lot.
"If the EU seal ban was lifted we could sell the product that we eat anyway, and we could bolster economics and therefore alleviate some of the social crisis. People spread lies about us that we torture the seals and club them. It is not like that at all. They have a very peaceful life and there are plenty of seals. We kill them as quickly as possible, usually by shotgun, so it is just the quickest death possible. And 99 per cent of the time they are unaware it is even going to happen," says Tagaq. "It is way better than the slaughterhouse.
"Animal-rights activists should not focus on a small group of impoverished people making a living for themselves and their children. Maybe they should focus on endangered species. There are a lot of animals who need help right now."
Tagaq also believes animal-rights activists make a lot of money via "cute seals". "A debutante in New York City isn't going to send Peta a $500 cheque if they send her a postcard with a chicken on it."
Animism touches on the idea of all beings possessing soul and spirit. Also our relationship with the planet: "It's silly to think we all own the Earth because we all end up back inside her," she says. It also covers issues such as destroying the planet:
Enjoy unlimited access to 70 million ad-free songs and podcasts with Amazon Music Sign up now for a 30-day free trial
Sign up
So it's not surprising that she takes umbrage when criticised about the seal hunt: "We are not horrible killers – we should be able to make our own money with our own resources. I don't feel that should be so far-fetched."
Tanya Tagaq plays at Village Underground, London EC2 on 19 May. 'Animism' is out now on Six Shooter Records
Register for free to continue reading
Registration is a free and easy way to support our truly independent journalism
By registering, you will also enjoy limited access to Premium articles, exclusive newsletters, commenting, and virtual events with our leading journalists
Already have an account? sign in
Register for free to continue reading
Registration is a free and easy way to support our truly independent journalism
By registering, you will also enjoy limited access to Premium articles, exclusive newsletters, commenting, and virtual events with our leading journalists
Already have an account? sign in
Join our new commenting forum
Join thought-provoking conversations, follow other Independent readers and see their replies