Jay Z says all 'cool' between him and Beyonce's sister Solange after infamous lift row
The rapper broke his silence more than three years after a leaked video showed his sister-in-law lashing out at him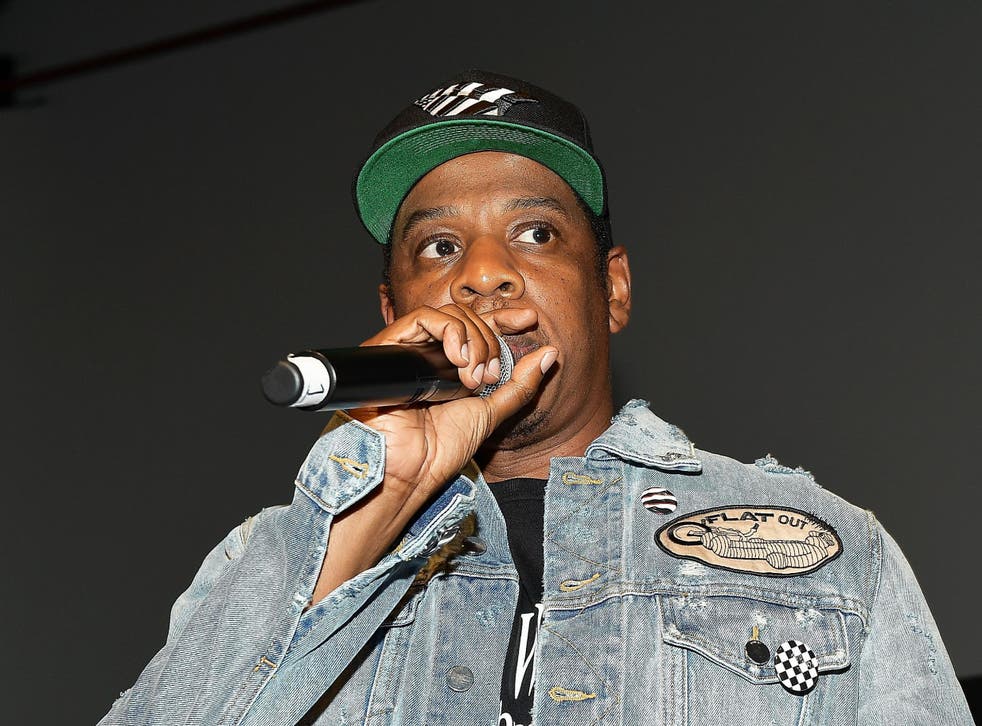 Jay Z has broken his silence about the infamous fight he had with his sister-in-law Solange Knowles in a lift more than three-years after the evenet.
The 47-year-old rapper claimed everything was "cool" between the pair.
Solange, 31, rained kicks and punches on her brother-in-law after allegedly catching him flirting with fashion designer Rachel Roy after the Met Gala in New York, in May 2014.
Footage of the attack, which took place moments after the lift doors closed went viral and triggered rumours the pair have not spoken since the clash.
But the 99 Problems hit-maker dismissed claims the pair are not on speaking terms after the row in which Beyonce, 35, was caught up in while a security guard was forced to restrain Solange as she hit out at Jay Z.
"We've always had a great relationship," Jay Z said. "I fought my brothers and argued with my brothers my whole life. It just so happens, who we are, these things go into a different space, but it ain't nothing.
"We've had one disagreement ever. Before and after, we've been cool."
"She's like my sister," he told RapRadar. "I will protect her. That's my sister. Not my sister-in-law. My sister."
World news in pictures

Show all 50
The release of the video of Solange lashing out at Jay Z with Beyonce at his side didn't harm sales of the three artists' future albums. His 4:44 record went platinum, while Beyoncé's Lemonade became her sixth, million-selling album.
Solange also had a surprise hit with her third album, A Seat At The Table, which hit the top of the Billboard 200 album's chart the first week it was released.
Jay Z was quick to heap praise on Solange.
"I think we went into that elevator great artists," he said. "That don't surprise me. I've always loved Solange's music. I think she was slept on before this album. I thought the album before this one was amazing too. Incredible artist."
The rapper also paid tribute his wife Beyonce's success with her record Lemonade.
"Bey made an incredible album before, a hundred of 'em," he said. "She literally has 100 hits. It isn't like she didn't have hits before this last album. It sounds good. It's a good thing to say."
Critics said Beyonce touched on the subject of Jay Z allegedly being unfaithful to her in the lyrics of the record. In one song she sings: "How did it come down to this? Going through your call list." She adds: "This is your final warning / You know I give you life / If you try this shit again / You gon' lose your wife."
Rumours of Jay Z's supposed infidelity have been doing the rounds but have never proven publicly.
Register for free to continue reading
Registration is a free and easy way to support our truly independent journalism
By registering, you will also enjoy limited access to Premium articles, exclusive newsletters, commenting, and virtual events with our leading journalists
Already have an account? sign in
Register for free to continue reading
Registration is a free and easy way to support our truly independent journalism
By registering, you will also enjoy limited access to Premium articles, exclusive newsletters, commenting, and virtual events with our leading journalists
Already have an account? sign in
Join our new commenting forum
Join thought-provoking conversations, follow other Independent readers and see their replies