Jimi Charles Moody: Video premiere for 'House of Moody'
Roisin O'Connor
Tuesday 09 February 2016 14:32 Comments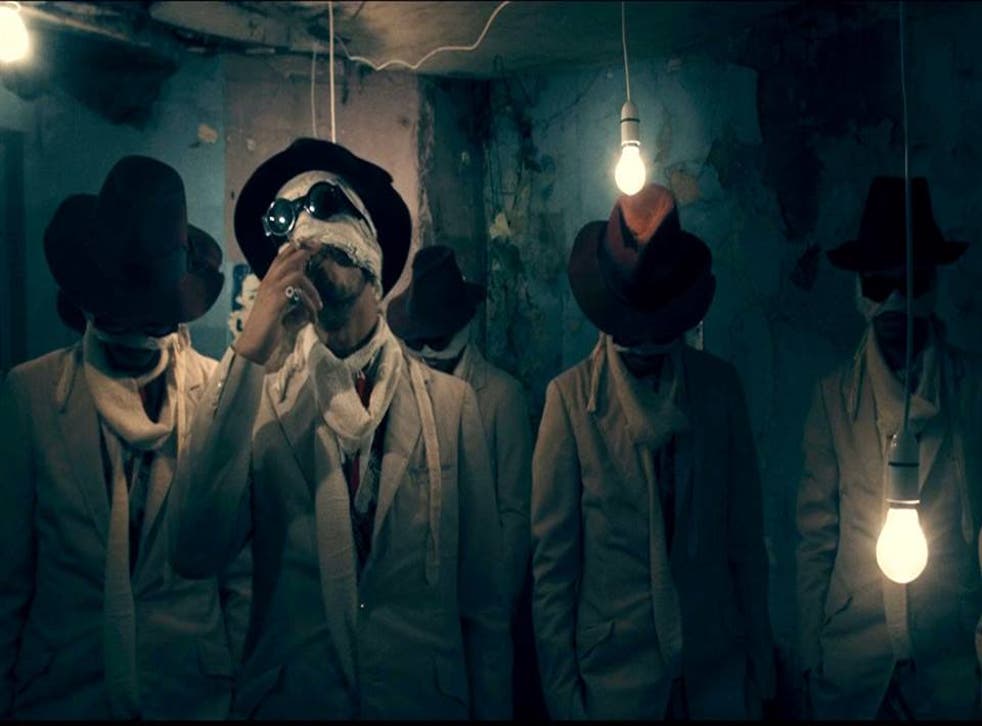 In a different world altogether from Rizzle Kicks' cheeky charm, singer and actor Harley Sylvester has released the video for Jimi Charles Moody's song "House of Moody".
You may have heard it before (it features in the Lexus advert starring Jude Law) but check out the premiere for the equally stormy, foot-stomping video below and let us know what you think.
Q&A with Harley Sylvester
What music have you been listening to recently?
A lot of Bowie, as I imagine many are. I'm going to see Tame Impala at Ally Pally in a week or so, so have been brushing up on their albums too. In terms of newer music, Tobias Jesso Jr and Benjamin Clementine have definitely taken over my "recently played" playlist. I've also been listening to a lot of 70s rock - Blondie, Ramones, Iggy Pop, etc..
What made you decide to come up with a moniker for your new material – would it be right to say you've created something of a new character?
Most of the songs on the record are about love. And as a person I find it very hard to talk about that kind of thing. I think Jimi has almost been a vessel for me to channel those emotions through. I'm still not hugely comfortable with talking about it, and Jimi allows for their to be some kind of protection. Since I was a kid I've always acted. I wanted to combine acting and music in some way, and Jimi has definitely allowed me to do that.
The production and energy in "House of Moody" is super slick – has anyone/anything influenced you for that specific track?
That track in particular has quite a random mix of influences. I took the idea for the drums from Kanye West's song Black Skinhead, kind of that heavy march-like beat. And the piano riff was something similar to something I heard on an Elton John song. Introducing the amazing sound of Kelton Jest!
What are you working on for the rest of 2016?
Finishing the album. It's taken me around 2 and a half years to get to the point that I'm at now. I'm looking forward to having that body of work that I'm finally satisfied with. Jordan and I are finishing off our third Rizzle Kicks album which is also very exciting. Other than that, I have a few passion projecs in the works which I can't wait to share with the world.
Register for free to continue reading
Registration is a free and easy way to support our truly independent journalism
By registering, you will also enjoy limited access to Premium articles, exclusive newsletters, commenting, and virtual events with our leading journalists
Already have an account? sign in
Join our new commenting forum
Join thought-provoking conversations, follow other Independent readers and see their replies