'Liar Liar Ge2017' will not be played by BBC Radio 1 despite entering singles chart top 10
Song briefly tops iTunes download chart before being pushed back into second place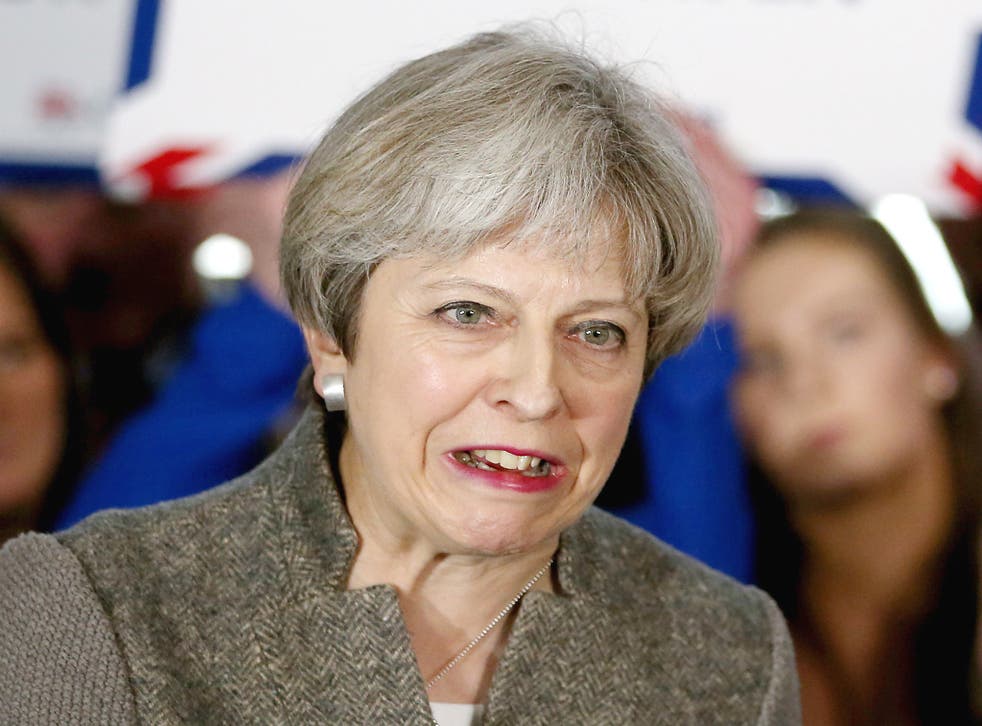 A song labelling Prime Minister Theresa May a "liar" is set to enter the Official Singles Chart top 10 this week, but BBC Radio 1 will not be playing the track due to impartiality rules.
The "Liar Liar Ge2017" song by Captain Ska criticises Ms May over the NHS, education and poverty, and the Conservatives' recent U-turns in policy, including the decision to call a snap election.
It features the Prime Ministers' speeches and interviews alongside clips of other senior Tories with the chorus, "She's a liar liar, you can't trust her no, no, no".
The Official Charts Company said the song is set to be the highest new entry in the Top 40 singles chart on Friday, after hitting number seven on the Official Chart Update.
It was briefly number one on the iTunes download chart but was pushed back down to second place by Luis Fonsi and Daddy Yankee's 'Despacito' track featuring Justin Bieber.
The Big Top 40 show on Heart and Capital FM has reportedly banned the song from being played, while Radio 1 said it will not give the song airtime due to impartiality rules.
"We do not ban songs or artists, however our editorial guidelines require us to remain impartial and the UK is currently in an election period so we will not be playing the song," the station said in a statement.
Captain Ska released the song less than a week ago and are donating its proceeds to food banks around the country and campaign organisation The People's Assembly Against Austerity, who supported the track.
The band said: "The success of this song shows people are fed up with this government of the rich, for the rich.
"We're overwhelmed with the support and our message is that people do have the power to change society if we act together."
A version of the song was released seven years ago in response to the coalition government and reached number 89 in the charts.
Additional reporting by PA
Register for free to continue reading
Registration is a free and easy way to support our truly independent journalism
By registering, you will also enjoy limited access to Premium articles, exclusive newsletters, commenting, and virtual events with our leading journalists
Already have an account? sign in
Register for free to continue reading
Registration is a free and easy way to support our truly independent journalism
By registering, you will also enjoy limited access to Premium articles, exclusive newsletters, commenting, and virtual events with our leading journalists
Already have an account? sign in
Join our new commenting forum
Join thought-provoking conversations, follow other Independent readers and see their replies