Margo Price: 'I've seen people sleep their way to the top'
With the release of her well-received album, 'Midwest Farmer's Daughter',  the first country release on Jack White's Third Man Records, the American singer talks about pawning most of her possessions, as a struggling musician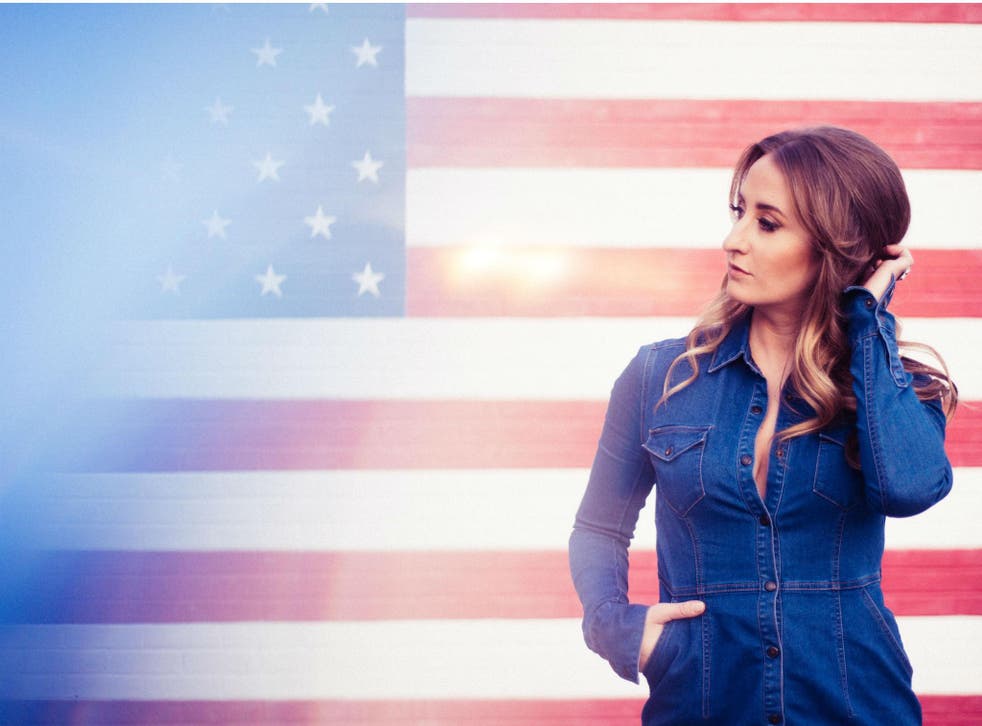 "Something's finally gone right in my life, as for so long I felt I was a cursed, bad luck person," claims the softly spoken country singer Margo Price, who is applying her make-up in the dressing room when we meet before a sensational performance at Islington Assembly Hall in North London.
After slogging it out in bars and clubs on Nashville's highly competitive music circuit for over a decade, the 33-year-old Price's star is firmly in the ascendant. Rolling Stone magazine ranked her debut album Midwest Farmer's Daughter their third favourite country album of 2016, there's been a guest slot on Saturday Night Live (where she sang 'Hurtin' (on the Bottle)' and 'Since You Let Me Down') and her determinedly heart-on-sleeve record was released by Jack White's Third Man Records.
You can see why Third Man made Midwest Farmer's Daughter their first country release, as it's a barnstorming, heartfelt and refreshingly raw country record, which details Price's demons and tragedies, including the death of one of her twin sons (from a rare heart defect) on the epic, pedal-steel driven 'Hands on Time' ("But my firstborn died and I cried out to God/ Is there anybody out there looking down on me at all"), her issues with men on the honky-tonk 'About to Find Out' ("You blow so much smoke it's bound to make you choke/ I see the snakes in both your eyes") and with booze (Price once spent a couple of nights in jail after a drunken misdemeanour) on 'Since You Put Me Down' ("I killed the angel on my shoulder with a fifth of Evan Williams").
Price's pristine vocals deliver a traditional country sound that recalls Loretta Lynn, Merle Haggard ("Which was a really big loss") and Dolly Parton (we meet on her birthday). However, it's her brutally honest and adroit lyrics that really make her stand out, whether she's skewering a former manager on 'This Town Gets Around' (where she laments "I can't count all the times I've been had/ Now I know much better than to let that make me mad") or chastising a former lover on her anthemic 'Four Years of Chances' (on which she asserts "I cleaned your shirts/ And cooked up your supper/ But you stayed out late at night").
""Four Years of Chance" was influenced by two things," Price maintains, "of course by relationships and by the guys who had treated me bad, but also by a conversation I had with a friend of mine when we were both drunk and sitting on the porch. She said 'I gave that motherfucker four years of chances,' and I thought that's a great line and I'm going to steal it for a song.
"At the same time, I was breaking up with my old band [Buffalo Clover], and we had been together for four years, too," she says. "I broke up with all these boyfriends and girlfriends [in the band] and it sort of became a metaphor for the band ending."
Price admits that Nashville, her home for the past 14 years since moving from tiny Aledo, Illinois, is a "tough place to be discovered". The petite singer has had a variety of low-paid jobs in Music City, from selling suits in the mall, to teaching dance lessons at the YMCA to waiting tables at TGI Fridays and a renowned bar called Flying Saucers, where the waitresses have to dress in Catholic girl outfits, which was "a little demeaning".
Price and her husband Jeremy Ivey, who is the support act tonight, struggled so much (it makes for a compelling country narrative) that they had to pawn most of their possessions, including their car, music equipment and, most heart-wrenchingly, her wedding ring. However, the $400 they got from the pawned, slightly cracked diamond ring bought Price valuable session time at Memphis' Sun Studios, which in turn led to Jack White's door and well-earned acclaim.
However, it's still been a slog for her and her family, especially her parents, with their struggles elegantly outlined in 'Hands of Time' on which she pleads "I want to buy back the farm/ And bring my mama home some wine/ And turn back the clock on the cruel hands of time". Her father lost his farm due to a drought and a harsh banking environment ("It was like the Depression in the early 1980s and it went from three million American farms to one million in such a really short amount of time") and it clearly stills cut Price deep. So, will she buy back her daddy's farm?
Enjoy unlimited access to 70 million ad-free songs and podcasts with Amazon Music Sign up now for a 30-day free trial
Sign up
"I'd love to buy back the farm for my parents, but I don't know if they have any interest in farming at this point, my father's retired after working his whole life in prison and they're getting older," she admits, disappointingly.
The cerebral singer has, quite understandably given the trials she's faced in her challenging life, questioned her faith and has searched for some sort of spiritual solace.
"I've been very questioning about my spirituality and I went to sweat lodges with Dakota Indians, and tried all sorts of different religions," Price explains. "I got into Buddhism and read all kinds of different books and I really did pray, but He just didn't answer my prayers, so I felt so cheated. Sometimes you find your strongest faith in the darkest corners," she trails off with tears forming.
"Everybody goes through something terrible if you live long enough," she continues. "I think it's okay to talk about grief and sorrow especially for women when you lose a child, or have a miscarriage, it's good to talk about it as a lot of people don't want you to speak about those things. It makes people sad, but sometimes you've got to."
Price is unafraid to express herself and shame (in song and conversation) the "deceitful" people (mostly in the music industry) who have done her wrong, including a prospective manager who invited her to his house and spiked her drink.
"In this world there's more crooked people than honest people and I've been screwed over by men and a couple of women, too, in the music business," she says. "A weird thing happens – and it's not only in the music business – where people exchange sexual favours to advance their career and I've seen people sleep their way to the top. And people have tried to proposition me in those ways, too. It felt good to write about it in 'This Town Gets Around'. I was mad about it and wanted to write a song."
"For a long time I was very naïve and very trusting," Price continues, applying the finishing touches to her make-up. "I Just didn't think anyone would want to do anything to harm me, but I learned through trial and error that that's not the case."
On the track 'Since You Put Me Down', Price describes herself as an "outcast and a stray", but does she still feel that way after her very successful year?
"I definitely like the outsiders, everyone likes an underdog, and I'd definitely say I'm different," she maintains. "I don't want to call myself a total outcast now I've been accepted, well not completely accepted, but things have been getting better in just this last year. It's snowballed into a different type of operation than we're used to."
It certainly has and Price seems to be in a good place. She's drinking in moderation ("I don't drink that often anymore; I like to smoke weed more"), is content in her marriage ("I'd say the only person who really knows me is my husband") and after our chat Price wows a hugely appreciative audience with a set that includes peerless covers of 'Jolene' and 'Mercedes Benz', to celebrate Dolly Parton and Janis Joplin's birthdays that day. It won't be too long before she'll be buying back the farm for her dad and bringing crate loads of wine for her mum. One thing that she's already reclaimed is her wedding ring, which her husband chivalrously bought back from the pawnbrokers. He clearly knows when he's on to a good thing.
Margo Price's 'Midwest Farmer's Daughter' is out now. It is nominated for the International Album of the Year at the American Awards UK.
Join our new commenting forum
Join thought-provoking conversations, follow other Independent readers and see their replies