Bert Inspired: A Concert for Bert Jansch, Old Fruitmarket, gig review: Robert Plant and his band brought star quality
The presence and piercingly affecting voice of Jansch's old Pentangle accomplice Jacqui McShee lent gravity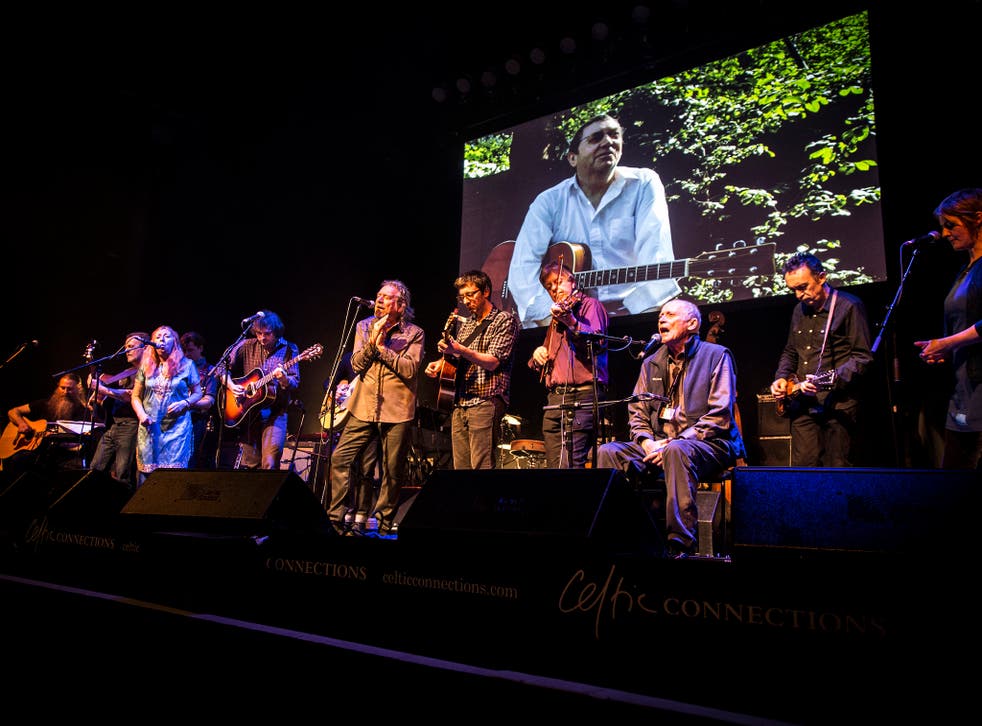 "What a fantastic combination of music, songs and attitude," reflected Robert Plant at this first of two evenings at the Celtic Connections festival to pay tribute to the late Glasgow-born, Edinburgh-raised folk-rock guitarist Bert Jansch, five years gone this summer. In Plant's wistful satisfaction lay both the appeal of Jansch's output and of this group concert, a model of starry proficiency.
Jansch's music stood up to Bernard Butler's technical fluency while his recording partner Ben Watt sang the softly reflective 'Morning Brings Peace of Mind' and the sinister, bluesy 'Soho'; his resonant and immediate songs surfed on both the pop instincts of Blur's Graham Coxon (his expressively English singing accent lent 'One For Jo' the air of Nick Drake) and the rootsy sensuality of Karine Polwart on 'Fresh as a Sweet Sunday Morning'; and his attitude was scattered throughout, not least on Ryley Walker's playful 'Build Another Band' and a pre-recorded clip of Neil Young laying down a gravelly 'Needle of Death' in Jack White's Third Man studio.
The presence and piercingly affecting voice of Jansch's old Pentangle accomplice Jacqui McShee lent gravity, just as Plant and his full band brought star quality. His mesmerising, epic takes on Jansch's 'Go Your Way My Love' and 'Poison' gave way to elemental shared influences like the standards 'Satan, Your Kingdom Must Come Down' and - as popularised by Plant's old band Led Zeppelin – 'Babe, I'm Gonna Leave You'.
Join our new commenting forum
Join thought-provoking conversations, follow other Independent readers and see their replies