Caravan Palace, Bristol O2 Academy, gig review: Melding 1920s swing with electronica to hugely danceable effect
Even the bar staff were having a bop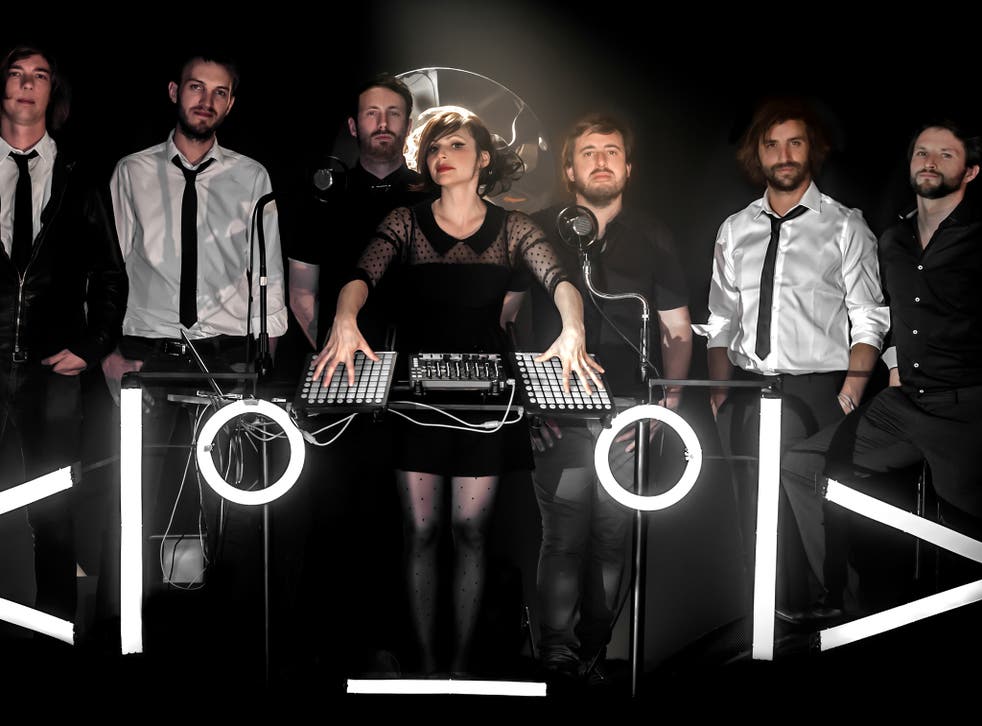 There comes a point when watching electro-swing pioneers Caravan Palace – possibly during the bit when there's a bloke scat singing through a vocoder – that you cannot help but wonder what on earth is going on. But such genre-bending oddness is at the Paris-based band's core. Mooted as an unlikely amalgamation of jazz guitarist Django Reinhardt and Daft Punk, they're an irresistible (Christmas) party band, whose raison d'être is to get people dancing. On this front, you can't fault them: even the bar staff are having a bop.
Over their three albums, there's something of the novelty act about them but, live, it all makes sense – not least because you're aware of the level of musicianship involved, as band members effortlessly alternate between instruments ('12 Juin 3049' features the best vibraphone solo you'll hear this year).
Proceedings lose steam during some inessential instrumentals, and the songs have such a specific sound that they do feel interchangeable after a while. But then two of the band will go and perform a charmingly inexpert 1920s dance routine, as if they're on week one of 'Strictly', and you're won over again. "Let's have so much fun tonight," declared singer Zoé Colotis at the beginning of the gig. And, you know what, we did.
Register for free to continue reading
Registration is a free and easy way to support our truly independent journalism
By registering, you will also enjoy limited access to Premium articles, exclusive newsletters, commenting, and virtual events with our leading journalists
Already have an account? sign in
Register for free to continue reading
Registration is a free and easy way to support our truly independent journalism
By registering, you will also enjoy limited access to Premium articles, exclusive newsletters, commenting, and virtual events with our leading journalists
Already have an account? sign in
Join our new commenting forum
Join thought-provoking conversations, follow other Independent readers and see their replies